Browse All Films
Filtering by Genre: Family Friendly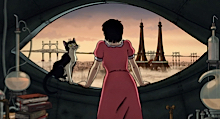 Now Playing
France | 2015 | 103 Minutes | Christian Desmares and Franck Ekinci
SIFF Cinema Uptown & SIFF Film Center | Exclusive Presentation
From mind of renowned graphic novelist Jacques Tardi comes this riveting sci-fi adventure set in an alternate steampunk world of 1940's Paris. After her scientist parents mysteriously disappear, young April and her cat, Darwin, find themselves at the center of a shadowy and far-reaching conspiracy, and on the run from government agents, bicycle-powered dirigibles, and cyborg rat spies. Presented in French language and English dubbed versions (see individual showtimes for details).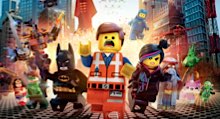 May 7
USA | 2014 | 100 minutes | Phil Lord, Christopher Miller
SIFF Cinema Uptown | All seats only $5.00!
Everything is Awesome! as SIFF presents the modern family classic The LEGO Movie back on the big screen - with live giant LEGO playspace in the auditorium! Film preceded by a sneak preview of SIFF 2016 Films4Familes programs.