Browse All Films
Browse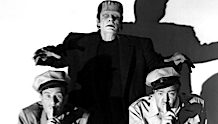 January 25, 2015
USA | 1948 | 93 Minutes, plus 20 minutes of shorts | Charles Barton
The powerhouse comedy team of Bud Abbott and Lou Costello stumble across a beautiful but evil scientist who is in cahoots with Count Dracula (Bela Lugosi) to "re-brain" Frankenstein's monster - perhaps with the gray matter in Lou's own noggin! Also on hand are the Wolfman (Lon Chaney Jr), and the Invisible Man (Vincent Price).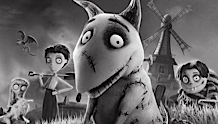 January 25, 2015
USA | 2012 | 87 Minutes | Tim Burton
Director Tim Burton's heartwarming tale about a boy and his dog follows young Victor, who brings his beloved Sparky back to life—with just a few minor adjustments. Based on his classic live-action short film, this feature-length stop-motion animated update was filmed in the style of classic black and white horror films and rendered in 3D.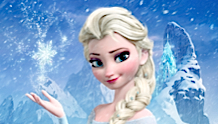 January 31 - February 1, 2015
USA | 2013 | 102 Minutes | Jennifer Lee
Sing along with Disney's Academy Award winning and beloved girl-powerful musical, complete with subtitles and free inflatable Princess wands. Co-presented by Seattle Women's Chorus.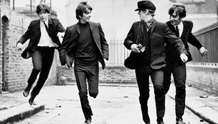 January 30 - February 1, 2015
Great Britain | 1964 | 87 Minutes | Richard Lester
50th Anniversary 4K restoration! One of the most deliriously entertaining movies of all time, The Beatles' classic reinvention of the movie musical returns to the big screen in a stunning new restoration featuring a surround sound mix.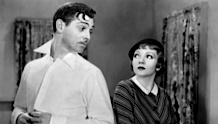 January 27, 2015
USA | 1934 | 105 minutes | Frank Capra
Sweeping the Oscars® to win Best Picture Director, Actor, Actress, and Screenplay, Capra's landmark romantic comedy follows a spoiled heiress (Claudette Colbert) who forms an unlikely bond with a brash newspaper reporter (Clark Gable).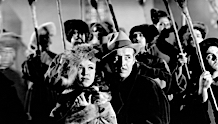 February 10
USA | 1937 | 132 minutes | Frank Capra
Capra's most extravagant production follows the survivors of a plane that crashes in the Himalayas who discover the enchanted paradise of Shangri-La. This stunning restoration features newly discovered footage.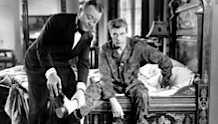 February 3
USA | 1936 | 115 minutes | Frank Capra
Capra's screwball classic features Gary Cooper as a small-town greeting card poet who inherits a fortune, and falls prey to a scheming crop of opportunistic characters. New 4K restoration from the original negative.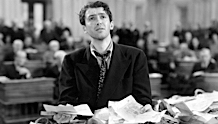 February 24
USA | 1939 | 129 minutes | Frank Capra
James Stewart became a star for his performance as Jefferson Smith, an idealistic, small town senator who heads to Washington and suddenly finds himself single-handedly battling ruthless politicians out to destroy him.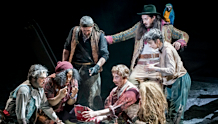 February 14 - 18, 2015
United Kingdom | 2015 | 150 Minutes | Bryony Lavery
Robert Louis Stevenson's classic of murder, money, and mutiny is brought to life in a thrilling new stage adaptation by Bryony Lavery that reverses the story's traditional gender roles. Suitable for ages 10+.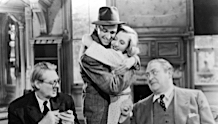 February 17
USA | 1938 | 126 minutes | Frank Capra
Adapted from the Pulitzer Prize-winning play, this romantic screwball comedy about a raucous and very eccentric family earned Capra his third directing Oscar® and was his first collaboration with stars Jean Arthur and James Stewart.