Browse All Films
Browse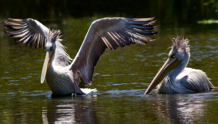 December 5 - 7, 2014
USA | 2014 | 79 Minutes | Judy Irving
From the director of The Wild Parrots of Telegraph Hill comes a charming documentary that follows two noble pelicans working to find their place in modern San Francisco: Gigi, a wayward young pelican arrested on the Golden Gate Bridge, and Morro, a half-wild pelican with an injured wing.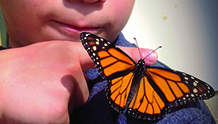 December 3
USA | 2014 | 90 Minutes |
A lyrical mix of science, animation, and music, Saving My Tomorrow celebrates the wonders of the natural world and is a call from kids to kids to help take care of the planet. A fun and engaging educational program perfect for elementary school children and their families!