Browse All Films
Browse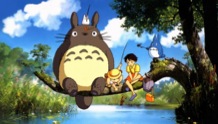 October 4 - 5, 2014
Japan | 1988 | 86 Minutes | Hayao Miyazaki
One of the most endearing and internationally renowned children films of all time, Hayao Miyazaki's animated tale follows two girls who discover that the nearby forest is home to a family of Totoros, gentle but powerful creatures who live in a huge and ancient camphor tree and are seen only by children. English language version.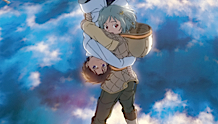 Now Playing
Japan | 2013 | 99 minutes | Yasuhiro Yoshiura
This dazzling new anime vision from director Yasuhiro Yoshiura (Time of Eve, Pale Cocoon) is a science fiction romance about two teens, Patema and Age, who live in the same world but on opposite gravitational pulls. Presented in English dubbed and original Japanese language version.