Browse All Films
Browse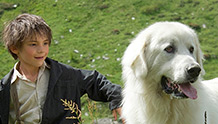 February 28, 2015
France | 2013 | 99 minutes | Nicolas Vanier
Seattle International Film Festival 2014 Youth Jury Award for Best Films4Families Feature: Grand Jury Prize | An inspiring story of a boy and his dog who guide Jewish refugees to safety across the alps, Belle et Sébastien is a charming homage to the beloved live-action nature films of Disney, but with a pulse-pounding World War II subplot that will thrill audiences of all ages.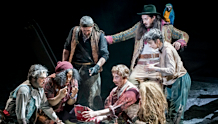 February 14 - 18, 2015
United Kingdom | 2015 | 150 Minutes | Bryony Lavery
Robert Louis Stevenson's classic of murder, money, and mutiny is brought to life in a thrilling new stage adaptation by Bryony Lavery that reverses the story's traditional gender roles. Suitable for ages 10+.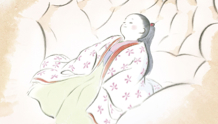 Now Playing
Japan | 2014 | 137 Minutes | Isao Takahata
Academy Award nominee: Best Animated Feature | Legendary Studio Ghibli co-founder Isao Takahata (Grave of the Fireflies, Pom Poko) revisits Japan's most famous folktale in this gorgeous, hand-drawn masterwork, decades in the making.