Browse All Films
Filtering by Genre: Family Friendly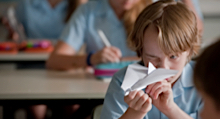 September 18 - 24, 2015
Australia | 2014 | 96 minutes | Robert Connolly
Film Center | One Week Only, Exclusive Presentation
In this charming, family friendly tale–a favorite of SIFF 2015–an Australian boy discovers a talent for crafting paper airplanes, leading him to the World Paper Plane Championships.
Sunday Sept 20: Before or after the 1:00 show, visit Seattle Children's Museum for a special paper airplane making workshop. Show your movie ticket at the museum for reduced admission!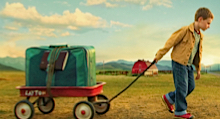 August 21 - September 1, 2015
France | 2013 | 105 Minutes | Jean-Pierre Jeunet
SIFF Cinema Uptown | Final day, Tues Sept 1!
From Jean-Pierre Jeunet (Amelie, Micmacs) comes a tale of pure imagination, as young T.S. Spivet leaves his family's Montana ranch and hops a freight train to D.C. to claim a prestigious science award - which the curators of the Smithsonian don't know they have awarded to a precocious 10-year-old genius. 9:15 screenings presented in 3D!