Browse All Films
Filtering by Genre: Family Friendly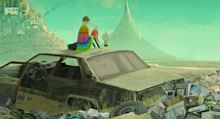 February 12 - 18, 2016
Brazil | 2013 | 80 minutes | Alê Abreu
Now at SIFF Cinema Egyptian
Academy Award Nominee: Best Animated Feature
Magical, unique, wordless, and utterly eye-popping, this hand-made animated tale follows a young Brazilian boy as he ventures from his simple countryside home into a carnivalesque metropolis. Overflowing with delightful visuals and exploding with vibrant color and samba/hip hop rhythms, the boy's journey depicts the differences between village and city, punctuated by the heart and soul of the people.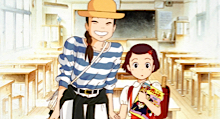 Opens: February 26
Japan | 1991 | 118 minutes | Isao Takahata
SIFF Cinema Uptown | Exclusive Presentation
This previously unreleased gem from Studio Ghibli, a touching story of remembrance and growing up from animator Isao Takahata, comes to US screens for the first time in a new English language version featuring the voices of Daisy Ridley (Star Wars: The Force Awakens) and Dev Patel (Slumdog Millionaire). Plus: late shows of the original Japanese language version with English subtitles.