Browse All Films
Browse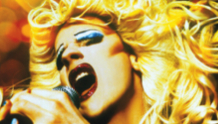 October 10
USA | 2001 | 95 Minutes | John Cameron Mitchell
FREE tambourines and gummy bears for all! – Oct 10
SIFF and the Seattle Lesbian and Gay Film Festival team up to for a special midnight celebration of John Cameron Mitchell's iconic drag-rock movie musical, back on the big screen in this special sing along show–complete with FREE tambourines and gummy bears for all! Dress up in your biggest wigs and craziest heels, bring your back-up group, and join in with The Angry Inch. But for Pete's sake do not put a bra in a dryer. It warps!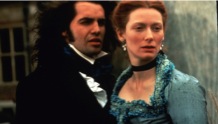 October 5
United Kingdom | 1992 | 94 Minutes | Sally Potter
One of the most audacious films of the New Queer Cinema of the 1990's, Sally Potter's groundbreaking film features Tilda Swinton in a gender-bending role as a young Renaissance man who transforms into a modern woman over the course of 400 years.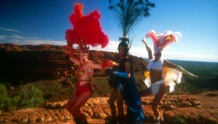 October 5
Australia | 1994 | 104 Minutes | Stephan Elliot
Celebrate the 20th Anniversary of this Golden Space Needle winning hit Australian drag-queen comedy featuring up-and-coming stars Hugo Weaving and Guy Pearce, along with the already beloved Terence Stamp.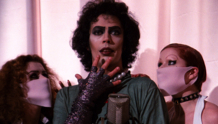 October 31
USA | 1975 | 100 minutes | Jim Sharman
Don't dream it, be it. Celebrate Halloween with the ultimate in camp, horror, sex, and costumed insanity as you join Frank-N-Furter, Brad, Janet, Rocky, Riff Raff, and the rest at the ultimate affair! With live shadow casting by Vicarious Theatre Company and interactive goodie bags of props available for purchase.