Browse All Films
Browse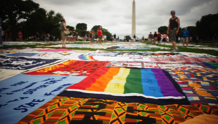 December 1
USA | 2013 | 80 Minutes | Nadine C. Licostie
Free screening! – Dec 1
The Bill and Melinda Gates Foundation's Community Film Series presents this free World AIDS Day program, featuring the moving new documentary about the history and continued growth of the AIDS Memorial Quilt.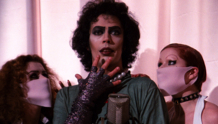 USA | 1975 | 100 minutes | Jim Sharman
Don't dream it, be it. Celebrate Halloween with the ultimate in camp, horror, sex, and costumed insanity as you join Frank-N-Furter, Brad, Janet, Rocky, Riff Raff, and the rest at the ultimate affair! With live shadow casting by Vicarious Theatre Company and interactive goodie bags of props available for purchase.