Browse All Films
Browse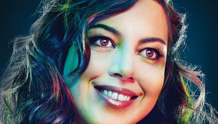 Opens: August 22
USA | 2014 | 91 Minutes | Jeff Baena
From the writer of I Heart Huckabees comes a romantic comedy for the undead. Zach (Dane DeHaan) is devastated by the unexpected death of his girlfriend, Beth (Aubrey Plaza). Then Beth miraculously comes back to life–though she may not be quite the same girl she used to be.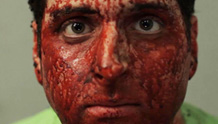 August 20, 2014
USA | 2013 | 104 Minutes | Don Thacker
This gross-out psycho-horror from Seattle-based Imagos Films follows a man who is slowly driven insane by the evil, talking mold in his bathroom - voiced by the legendary cult movie actor Jeffrey Combs (Re-Animator).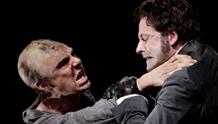 October 31 - November 2, 2014
United Kingdom | 2011 | 2hr 14min | Danny Boyle
Back by popular demand for Halloween, this 2011 production directed by Oscar winner Danny Boyle (127 Hours, Slumdog Millionaire) features Benedict Cumberbatch (BBC's "Sherlock," 12 Years a Slave) as the creature and Jonny Lee Miller (CBS's "Elementary," Trainspotting) as Victor Frankenstein.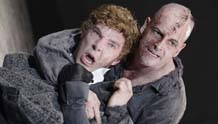 October 31 - November 2, 2014
United Kingdom | 2011 | 2hr 9min | Danny Boyle
In this alternate version of Danny Boyle's stage adaptation of the classic monster story, the stars swap roles with Jonny Lee Miller taking on the role of the creature, and Benedict Cumberbatch as Victor Frankenstein.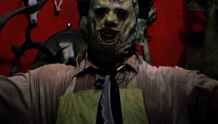 August 21
USA | 1974 | 84 Minutes | Tobe Hooper
Encore screening - Thu Aug 21! Tobe Hooper's low-budget, visceral film introduced the world to Leatherface, and became one of the most successful slasher films of all time. Now the ultimate in horror returns to the big screen in this 40th Anniversary 4K restoration.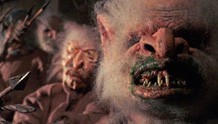 August 6, 2014
USA | 1990 | 95 Minutes | Claudio Fragasso
Subject of the documentary Best Worst Movie, this totally insane low-budget horror movie tells the story of a family trapped in the town of Nilbog (read it backwards!) and terrorized by a horde of angry vegetarian goblins.