Browse All Films
Browse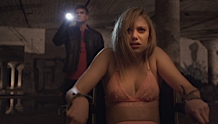 Now Playing
USA | 2014 | 94 min | David Robert Mitchell
Exclusive Seattle Engagement | After a strange sexual encounter, a teenager finds herself haunted by nightmarish visions and the inescapable sense that something is after her in this smart and unrelentingly creepy indie horror film – an audience and critical hit that has been praised as "So damn good! One of the best horror films of the year!" (Wired)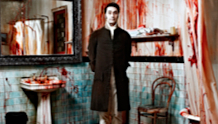 Now Playing
New Zealand | 2014 | 86 min | Taika Waititi, Jemaine Clement
From the creators of "Flight of the Conchords" comes this hilarious mockumentary about four vampire roommates who squabble over household chores, struggle to keep up with the latest trends, cruise the clubs, and antagonize the local werewolves. Oh yeah, they also have a very, very strict diet.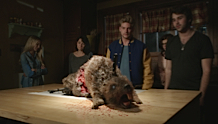 April 3 - 4, 2015
USA | 2014 | 85 minutes | Jordan Rubin
Date Change: Apr 3 & 4 | A group of hard-partying college kids have their relaxing riverside vacation turn into a dam shame when attacked by a swarm of the angriest and deadliest of all rampaging ravenous rodents—the Zombeavers!