Browse All Films
Browse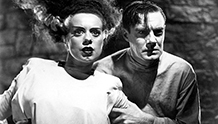 January 24, 2015
USA | 1935 | 360 minutes | James Whale
Dig deeper into James Whale's Bride of Frankenstein with a scene-by-scene dissection that takes place over the course of six hours. Renown Seattle film critic Robert Horton, author of the Cultographies book "Frankenstein" from Columbia University Press, reveals the art, nuance, and subtext behind the horror.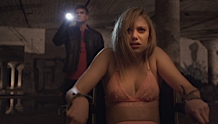 Opens: March 20
USA | 2014 | 94 min | David Robert Mitchell
After a strange sexual encounter, a teenager finds herself haunted by nightmarish visions and the inescapable sense that something is after her in this smart and unrelentingly creepy horror film that pairs edge-of-your-seat suspense with an exploration of teen anxiety, yearning, and jealousy.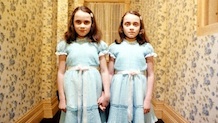 Now Playing
USA | 1980 | 143 Minutes | Stanley Kubrick
"Come and play with us. Come and play with us. Forever. And ever. And ever."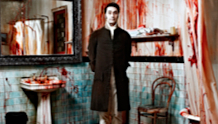 Now Playing
New Zealand | 2014 | 86 min | Taika Waititi, Jemaine Clement
From the creators of "Flight of the Conchords" comes this hilarious mockumentary about four vampire roommates, an endearingly unhip undead quartet that ranges in age from the adorably youthful to Nosferatu-crusty. Together they squabble over household chores, struggle to keep up with the latest trends, cruise the clubs, and antagonize the local werewolves. Oh yeah, they also have a very, very strict diet.