Browse All Films
Browse Horror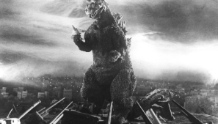 May 2 - 8, 2014
Japan | 1954 | 96 Minutes | Ishirô Honda
Uncut, uncensored, and undubbed, the original "Monster of Mass Destruction" returns to the big screen like you've never seen him before, fully restored with 40 minutes of unseen footage and completely revised subtitles.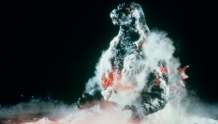 May 2
Japan | 1995 | 103 Minutes | Takao Okawara
The final film of the Heisi era (aka the "Vs. Series") finds the monster's nuclear core on the road to meltdown, just as Godzilla's must face his most powerful enemy, a nefarious creature from the deep known as The Oxygen Destroyer. This was originally intended to be the final Godzilla film from Toho, until 1998's American version caused such outrage that they quickly resuscitated the series.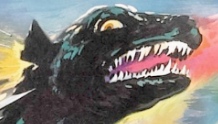 May 6
United Kingdom | 1961 | 78 Minutes | Eugène Lourié
This cheesy mock-zilla feature mixes the legends of Godzilla and King Kong, Anglicizes them, and then sends a giant monster to flatten London. A quickie attempt to capitalize on the kaiju craze, Gorgo was a favorite of the cult series "Mystery Science Theatre 3000".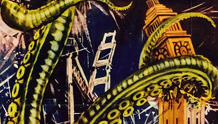 May 5
USA | 1955 | 79 Minutes | Robert Gordon
The same year Godzilla began terrorizing American audiences, producer Charles Schneer and special-effects legend Ray Harryhausen created this atomic-mutated, radioactive, giant octopus thriller, featuring the glorious stop-motion destruction of San Francisco's greatest landmarks.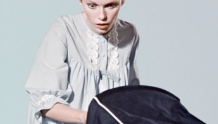 May 11
USA | 1968 | 136 Minutes | Roman Polanski
Mother's Day from Hell! – May 11
Nothing says "I love you, Mom" like turning her into an unholy vessel that will give birth to the dark lord, unleashing Hell-on-Earth. So grab your mother and head on down for a special Mother's Day screening of Roman Polanski's terrifying thriller about a young woman who discovers that her unborn child is controlling her life.