Browse All Films
Browse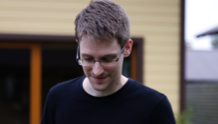 Now Playing
USA | 2014 | 120 Minutes | Laura Poitras
In January 2013, filmmaker Laura Poitras received encrypted e-mails from someone identified only as "citizen four" who claimed to have information about covert surveillance programs run by US government agencies. This informant became one of the most divisive figures in modern political history: Edward Snowden.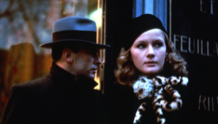 December 12 - 14, 2014
Italy | 1971 | 111 minutes | Bernardo Bertolucci
Bernardo Bertolucci's unsettling and visually stunning masterpiece returns in a new 2K restoration supervised by the director and cinematographer Vittorio Storaro. Indelible performances, breathtaking color, an authentic Art Deco design fuse for this expressionistic thriller about a young intellectual in Mussolini's Italy ordered to murder his former professor.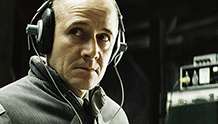 October 21, 2014
Germany | 2006 | Film: 137 min | Discussion: 30 min | Florian Henckel von Donnersmarck
Florian Henckel von Donnersmarck's Oscar-winning first film features an impeccable thriller woven throughout the surveillance of an artistic couple. Art and media scholar Johanna Gosse will be on hand for a post-screening discussion which will focus on the film's representation of surveillance, today's surveillance culture, and is there any way that society can avoid the seemingly inevitable surveillance state.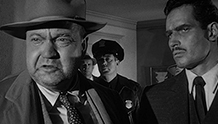 November 15, 2014
USA | 1958 | 360 minutes | Orson Welles
Well known for its extraordinary opening, Touch of Evil is much more than just that initial tracking shot. Its rich cinematography, bold stylistic choices, and gritty story all coalesce to imagine a dark and atmospheric world of crime and corruption. Seattle film critic Sean Axmaker will facilitate this audience exploration with a six-hour dive into the pioneering mind of Orson Welles and his border town masterpiece.