Browse All Films
Filtering by Genre: Thriller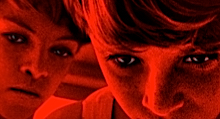 Opens: September 25
Austria | 2014 | 99 minutes | Severin Fiala, Veronika Franz
Uptown | Exclusive Engagement
The Shining meets Dead Ringers in this terrifying and atmospheric thriller about nine-year-old twin brothers who begin to question their mother's identity after she comes home heavily bandaged after cosmetic surgery, leading to a battle of wills with fatal consequences.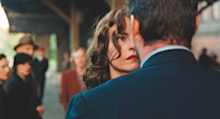 Now Playing
Germany | 2014 | 98 minutes | Christian Petzold
SIFF Cinema Uptown
Actress Nina Hoss (Barbara) gives a Golden Space Needle Award-winning performance in the stunning new film from acclaimed director Christian Petzold, a spellbinding Vertigo-esque mystery of identity, illusion, and deception that unfolds against the turmoil of post-World War II Germany.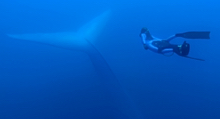 September 25 - October 1, 2015
USA | 2015 | 94 minutes | Louie Psihoyos
SIFF Cinema Uptown | One Week Only, Exclusive Presentation
Oscar®-winning documentary filmmaker Louie Psihoyos (The Cove) and his team expose the disastrous consequences of thoughtless human activity on thousands of the earth's species, in this thrilling and urgent plea for change before the planet faces its next major extinction event.