Browse All Films
Browse Thriller
April 3 - 11, 2014
USA | 2013 | 85 Minutes | E.L. Katz
Actor Pat Healy in person! – Apr 3
A Midnight Adrenaline hit from SIFF 2013, this fiendishly black comedy follows a pair of friends at desparate ends who engage in a game of dares and degradation for financial reward, and find that it quickly escalates to outrageous and unnerving heights.
Thurs April 3 | Sneak Preview with star Pat Healy in person!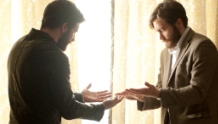 Opens: March 21
USA | 2013 | 90 Minutes | Denis Villeneuve
Jake Gyllenhaal reteams with Prisoners director Denis Villeneuve for a hypnotically surreal thriller about a history professor who finds his doppelganger and discovers that their lives have become bizarrely and irrevocably intertwined.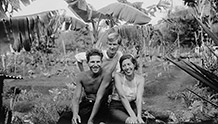 Opens: April 18
USA | 2013 | 120 minutes | Dan Geller, Danya Goldfine
Darwin meets Hitchcock in this true-crime tale of a 1930s murder mystery that is as strange and alluring as the famous archipelago itself, a gripping parable of Robinson Crusoe adventure and utopian dreams gone awry.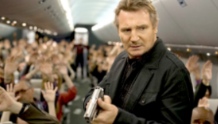 Now Playing
USA | 2014 | 106 Minutes | Jaume Collet-Serra
Liam Neeson reunites with director Jaume Collet-Serra (The Orphan, Unkown) for an explosive suspense thriller set 40,000 feet in the air! Co-starring Julianne Moore, Michelle Dockery ("Downton Abbey"), Academy Award® nominee Lupita Nyong'o (12 Years a Slave), Corey Stoll ("House of Cards"), and Scoot McNairy (Argo).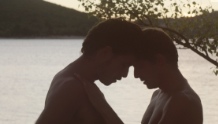 Now Playing
France | 2013 | 97 Minutes | Alain Guiraudie
Winner of best director at the Cannes film festival, this tantalizing erotic thriller of love, passion and death recalls the masterworks of Hitchcock. At a lakefront cruising beach in rural France, Franck meets the darkly mysterious Michel and engages in a passionate and potentially lethal relationship.