Browse All Films
Browse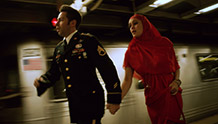 Now Playing
USA | 2014 | 90 minutes | Sean Mullin
Military Service Members and Veterans bring a date for free opening weekend! | This rousing, smart, and sweet romance follows Sam (Martin Starr), an army veteran recently returned to New York City, who begins an unlikely relationship with Amira (newcomer Dina Shihabi), an Iraqi immigrant staunchly suspicious of soldiers.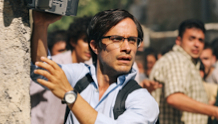 January 26, 2015
USA | 2014 | 103 Minutes | Jon Stewart
Based on the best-selling memoir and directed by "The Daily Show" host John Stewart, this explosive drama follows journalist Maziar Bahari (Gael García Bernal) who, after sending footage of the 2009 street riots in Iran to the BBC, was arrested, interrogated, and tortured for 118 days by a man who identified himself only as "Rosewater".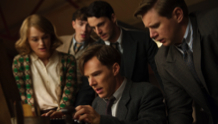 Now Playing
United Kingdom | 2014 | 114 Minutes | Morten Tyldum
2015 Oscar Nominations: Best Picture, Best Actor, Best Supporting Actress, Adapted Screenplay, Director, Film Editing, Original Score, and Production Design. This nail-biting true-life thriller stars Benedict Cumberbatch as the brilliant Cambridge mathematician, cryptanalyst, and computer scientist Alan Turing, who was hailed as a hero for cracking the elusive Enigma code during World War II, then later persecuted and sentenced for being gay.