Browse All Films
Browse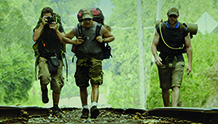 November 5
USA | 2014 | 86 Minutes | Sebastian Junger
In his latest film probing the up-close-and-personal faces of combat, journalist/filmmaker Sebastian Junger (The Perfect Storm) explores the shared struggles that soldiers and war correspondents are confronted with, mentally and emotionally, upon returning home. Sebastian Junger scheduled to attend.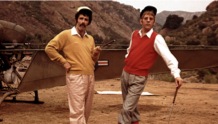 October 18, 2014
USA | 1970 | 116 Minutes | Robert Altman
The exploits of the doctors and nurses at a Mobile Army Surgical Hospital during the Korean War are explored in this wisecracking dark comedy, one of the biggest hits of the 1970s, and a film that announced Altman as one of the most exciting directors of the era. Nominated for five Academy Awards, including Best Picture and Best Director, and winner for Best Screenplay, M*A*S*H also spawned a certain classic television series.