Browse All Films
Browse War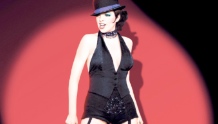 April 24
USA | 1972 | 124 Minutes | Bob Fosse
Come to the Cabaret, old chum, you'll never want to leave. Winner of eight Academy Awards, including Best Director for Bob Fosse, Cabaret takes you inside the Kit Kat Club of 1931 Berlin, where starry-eyed singer Sally Bowles (Liza Minnelli) and an impish emcee (Joel Grey) sound the clarion call to decadent fun. Meanwhile, the streets are being overrun by a certain political party that grows into a brutal force.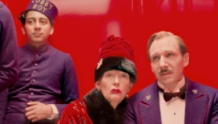 Now Playing
USA | 2014 | 99 Minutes | Wes Anderson
The latest cinematic treat from director Wes Anderson, which opened the Berlin Film Festival to rave reviews, is a delightful and dapper comedy that follows the exploits of Gustave H. (Ralph Fiennes), the beloved concierge at the famous Grand Budapest Hotel, and lobby boy Zero Moustafa, his most trusted companion.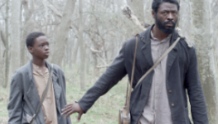 April 11 - 18, 2014
USA | 2013 | 92 Minutes | Chris Eska
Director Chris Eska's beautifully made Civil War drama follows a fatherless boy sent by bounty hunters on a dangerous mission to retrieve a free man. During their journey back to the South, the pair develop unexpected emotional bonds, leading to a gut-wrenching decision. Winner of the SXSW Grand Jury Prize for lead actor Tishuan Scott.