Browse All Films
Filtering by Genre: War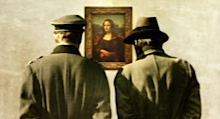 April 8 - 28, 2016
Germany | 2015 | 87 minutes | Alexander Sokurov
SIFF Cinema Uptown | Ends Thurs Apr 28
Master director Alexander Sokurov (Russian Ark) returns with a whimsically intelligent visual feast, set amidst the halls and exhibits of the Louvre Museum, that tells the story of two real-life men who went from enemies to collaborators and became the driving force behind the preservation of museum treasures under the Nazi Occupation of Paris.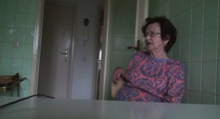 April 22 - 28, 2016
Belgium | 115 minutes | Chantal Akerman
SIFF Film Center | Exclusive Presentation
Chantal Akerman's final film is this portrait of her mother, a Holocaust survivor who married and raised a family in Brussels, during the last years of her life. An extremely intimate film of great formal precision and beauty, one of the rare works of art that is both personal and universal.