Browse All Films
Browse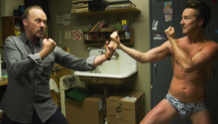 Now Playing
USA | 2014 | 119 Minutes | Alejandro González Iñárritu
Nine Oscar Nominations including Best Picture, Best Director, Best Actor, Best Supporting Actor and Best Supporting Actress. | Topping critics and awards lists for 2014, the new film from Alejandro González Iñárritu (Biutiful, 21 Grams) stars Michael Keaton in an Oscar-nominated performance as an actor struggling to escape his iconic image and mount a Broadway play.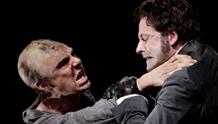 January 24 - 25, 2015
United Kingdom | 2011 | 2hr 14min | Danny Boyle
This 2011 production directed by Oscar winner Danny Boyle (127 Hours, Slumdog Millionaire) features Benedict Cumberbatch (BBC's "Sherlock," The Imitation Game) as the creature and Jonny Lee Miller (CBS's "Elementary," Trainspotting) as Victor Frankenstein.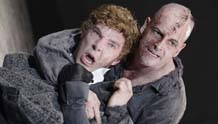 January 24 - 25, 2015
United Kingdom | 2011 | 2hr 9min | Danny Boyle
In this alternate version of Danny Boyle's stage adaptation of the classic monster story, the stars swap roles with Jonny Lee Miller taking on the role of the creature, and Benedict Cumberbatch as Victor Frankenstein.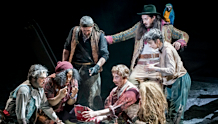 February 14 - 18, 2015
United Kingdom | 2015 | 150 Minutes | Bryony Lavery
Robert Louis Stevenson's classic of murder, money, and mutiny is brought to life in a thrilling new stage adaptation by Bryony Lavery that reverses the story's traditional gender roles. Suitable for ages 10+.