Browse All Films
Browse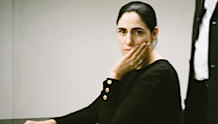 Opens: April 10
Israel | 2014 | 115 min |
Date Changed: Opens Fri Apr 10 | Winner of the Israeli Academy Award for Best Picture and featuring a heart-rending performance by Ronit Elkabetz, this emotional courtroom drama follows a married woman as she spends years fighting for divorce in a country where it can only be legalized by an Orthodox rabbi and a husband's consent.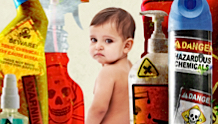 April 16
USA | 2015 | 90 min | Don Hardy Jr. , Dana Nachman
Narrated by Sean Penn, this eye-opening documentary explores the question: With thousands of untested chemicals in our everyday products, have we all become unwitting guinea pigs in one giant human experiment? The answer unfortunately comes in the form of rising rates of everything from cancer to infertility. Post Screening Q&A with Producer Chelsea Matter and special guests.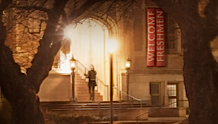 April 17 - 23, 2015
USA | 2015 | 103 | Kirby Dick
One week only, Exclusive Presentation | From the team behind The Invisible War, comes a startling exposé of sexual assaults on U.S. campuses – including the institutional cover-ups and the social toll on victims and their families. Follow the true stories of survivors as they pursue their education while fighting for justice against harassment and pushback at every level.
July 14 - 19, 2015
United Kingdom | 2015 | 180 Minutes | Rufus Norris
Director David Hare adapts the non-fiction work of Pulitzer Prize winner Katherine Boo into a humane and heart-breaking tale, told on an epic scale, that offers a richly detailed insight into life in the slums of Mumbai.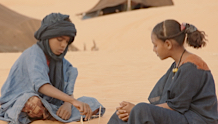 April 20
France | 2014 | 97 Minutes | Abderrahmane Sissako
Academy Award Nominee: Best Foreign Film | This timely political drama from world cinema master Abderrahmane Sissako takes place near the ancient Malian city of Timbuktu, where a proud cattle herder's family finds their peaceful lives upended by a regime of terror imposed by the ruling Jihadists. After the film, join us for the announcement of the SIFF 2015 African Pictures program.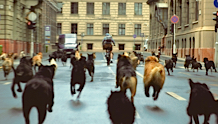 Opens: April 10
Hungary | 2014 | 117 min | Kornél Mundruczó
This stunning Hungarian thriller – winner of Prize Un Certain Regard at the 2014 Cannes Film Festival – features a mixed-breed dog named Hagen who, after he is separated from the young girl that loves him, leads a pack of unwanted strays in a rebellion to rise up and bite the hands that abuse them.