Browse All Films
Browse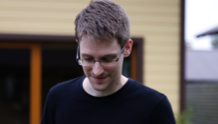 Now Playing
USA | 2014 | 120 Minutes | Laura Poitras
In January 2013, filmmaker Laura Poitras received encrypted e-mails from someone identified only as "citizen four" who claimed to have information about covert surveillance programs run by US government agencies. This informant became one of the most divisive figures in modern political history: Edward Snowden.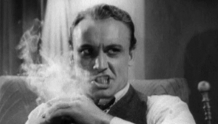 January 30
USA | 1936 | 96 Minutes | Louis J. Gasnier
This vintage camp drug scare film (which later became an off-Broadway musical) warns that "killer weed" is more dangerous than any other drug, and shows how dopers lure children into an enslavement of dancing and piano playing. Horror of horrors! Preceded by another classic pot-poganda film, 1968's "Marijuana," hosted by Sonny Bono.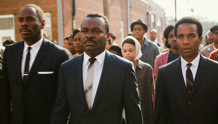 Opens: January 8
USA | 2014 | 122 Minutes | Ava DuVernay
4 Golden Globe Nominations including Best Picture (Drama), Best Actor, and Best Director | From acclaimed director Ava DuVernay comes the powerful and historic tale of Dr. Martin Luther King, Jr.'s struggle to secure voting rights for all people – a dangerous and terrifying campaign that culminated with the epic march from Selma to Montgomery, Alabama.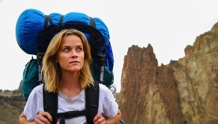 Opens: December 19
USA | 2014 | 120 Minutes | Jean-Marc Vallée
From the director of Dallas Buyers Club, and based on the beloved best-selling book, this inspiring story follows Cheryl Strayed (Reese Witherspoon, in a Golden Globe nominated performance), a woman who makes the decision to put her life back together by setting out alone to conquer one of the country's longest and toughest treks - the Pacific Crest Trail.