Browse All Films
Browse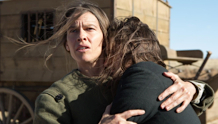 February 23, 2015
USA | 2014 | 122 Minutes | Tommy Lee Jones
Tommy Lee Jones returns to the director's seat for powerful tale about the American West that follows a group of pioneer women who must navigate the harsh Nebraska Territories while desperately clinging to their own sanity. With Hilary Swank, Tommy Lee Jones, and Meryl Streep.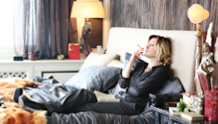 February 28
Italy | 2013 | 110 minutes | Paolo Virzí
Italy's official Oscar® submission, director Paolo Virzi's chic thriller features a stunning ensemble cast in the tale of two families whose destinies are tied together by a road accident, an event which exposes the self-destructive vanity of those who selfishly cling to the top.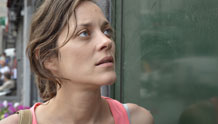 Now Playing
Belgium | 2014 | 95 minutes | Jean-Pierre Dardenne, Luc Dardenne
Marion Cotillard stars in this masterfully humanist film from the Dardenne brothers which follows a working-class mother who loses her job, but is given a fighting chance to get it back over the course of a single weekend.