Browse All Films
Filtering by Genre: Romance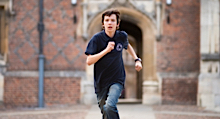 October 9 - 15, 2015
United Kingdom | 2014 | 111 minutes | Morgan Matthews
SIFF Cinema Uptown | One Week Only, Exclusive Presentation
Asa Butterfield (Hugo) stars alongside the great British actors Sally Hawkins, Rafe Spall, and Eddie Marsan in this tender coming-of-age romance about a teenage math prodigy who has trouble relating emotionally to other people, until a trip to the International Mathematics Olympiad in Taipei expands his mind as well as his heart.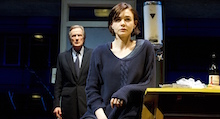 November 17 - 18, 2015
United Kingdom | 2014 | 135 Minutes | Stephen Daldry
SIFF Film Center
Encore Presentation! The original 2014 London production of the Tony Award winning play returns, starring Bill Nighy and Carey Mulligan, directed by Stephen Daldry.