Browse All Films
Browse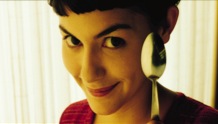 October 3
France | 2001 | 122 Minutes | Jean-Pierre Jeunet
One of the longest running film in the Egyptian's history (19 weeks!), Jean-Pierre Jeunet's delightful romance centers around the eccentric and lovable Amélie Poulain, a character who stole hearts around the world and made actress Audrey Tautou a star.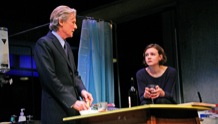 November 7 - 13, 2014
United Kingdom | 2014 | 135 Minutes | Stephen Daldry
Special Week-Long NT Live Engagement! Returning to the National Theatre after last year's sell-out hit "The Audience", Academy Award®-nominated director Stephen Daldry presents this new production of the Olivier Award-winning play featuring stars Bill Nighy and star Carey Mulligan.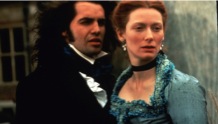 October 5
United Kingdom | 1992 | 94 Minutes | Sally Potter
One of the most audacious films of the New Queer Cinema of the 1990's, Sally Potter's groundbreaking film features Tilda Swinton in a gender-bending role as a young Renaissance man who transforms into a modern woman over the course of 400 years.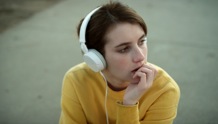 September 29, 2014
USA | 2014 | 100 minutes | Gia Coppola
Based on the book by James Franco, writer-director Gia Coppola provides an unflinching portrait of adolescent lust, boredom, and self-destruction. Emma Roberts stars as a shy, sensitive teen who is torn between an illicit flirtation with her soccer coach and an unrequited crush on a sweet stoner classmate. Meanwhile, the recklessness of her party-hungry friends starts to spiral into chaos.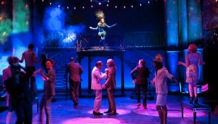 October 11 - 15, 2014
United Kingdom | 2014 | 210 Minutes | Simon Goodwin
For the first time in 45 years, Shakespeare's exuberant romantic comedy returns to the Royal Shakespeare Theatre stage in a lively, modern version filled with music and color. This wry comment on friendship and love takes us from the controlled world of Italian high-society into the wildness of the forest where, it seems, anything can happen.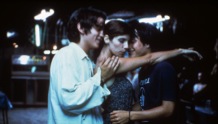 October 4
Mexico | 2001 | 106 Minutes | Alfonso Cuarón
Alfonso Cuarón (Gravity) made his first international splash with this gorgeously visual, narratively daring, and sexually frank tale of two 17-year-old friends (Diego Luna and Gael Garcia Bernal in star-making performances) who meet a beautiful older woman (Maribel Verdu) and convince her to join them on a summer road trip through Mexico.