Browse All Films
Browse Romance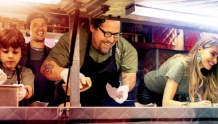 May 7
USA | 2014 | 115 Minutes | Jon Favreau
NYFC presentation, with broadcast of Q&A with Jon Favreau – May 7
New York Film Critics Series presents a sneak preview of this foodie delight from director John Favreau about a chef who opens a food truck that reignites his passion. Followed by a broadcast of the Q&A with Favreau, moderated by film critic Peter Travers.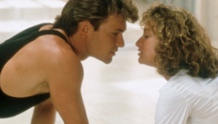 April 20
USA | 1987 | 100 Minutes | Emile Ardolino
In this beloved, music-tinged romance, teenager Frances "Baby" Houseman (Jennifer Grey), on vacation with her family at a Catskills resort, catches the eye of Johnny (Patrick Swyaze), the bad-boy dance instructor. They begin private lessons, have the time of their life, and show everyone how to do the lift during a sizzling talent show finale, proving that nobody puts Baby in a corner.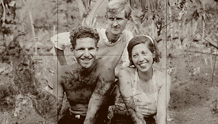 Now Playing
USA | 2013 | 120 minutes | Dan Geller, Danya Goldfine
Darwin meets Hitchcock in this true-crime tale of a 1930s murder mystery that is as strange and alluring as the famous archipelago itself, a gripping parable of Robinson Crusoe adventure and utopian dreams gone awry.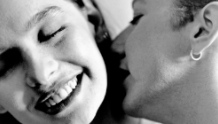 April 18, 2014
USA | 1994 | 83 Minutes | Rose Troche
Guinevere Turner in person! – Apr 18
Actress, screenwriter, and queer film icon Guinevere Turner joins for a special 20th Anniversary screening of the seminal 1994 lesbian romance film Go Fish, which she co-wrote and co-produced with her then-girlfriend, Rose Troche. Followed by Q&A with University of Washington Professor Jennifer Bean.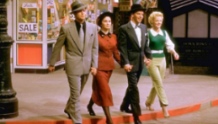 April 23
USA | 1955 | 150 Minutes | Joseph L. Mankiewicz
Amongst the most popular musicals of all time, this outrageously comic and colorful film features Marlon Brando's bold musical debut as gambler Sky Masterson, who takes a bet from Nathan Detroit (Frank Sinatra) that he can win the affection of a strait-walking sister at the Save a Soul Mission (Jean Simmons). Luck be a lady tonight!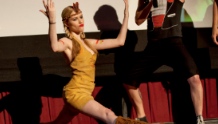 April 19, 2014
USA | 2013 | 91 Minutes |
Director in person! – Apr 19
Director Bryan Poyser in person, live Air Sex demonstration, and Q&A moderated by Lynn Shelton. This whip-smart romantic indie follows a brokenhearted beau who attempts to win back his ex-girlfriend during a crazed weekend, culminating in a trip to the Air Sex World Championships – a combination of Air Guitar, karaoke, mime, and perversion!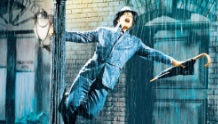 April 20
USA | 1952 | 103 Minutes | Stanley Donen, Gene Kelly
Gotta dance! This visual buffet features some of the greatest dance sequences ever committed to film including Gene Kelly's iconic title dance, Donald O'Connor's non-stop pratfalls, Debbie Reynolds' perky performance, and—vavoom—Cyd Charisse steaming up the room druing the stunning "Broadway Melody."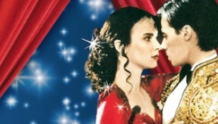 April 20
Australia | 1992 | 94 Minutes | Baz Luhrmann
Director Baz Luhrmann (Moulin Rouge!) first burst on the scene with this bright, off-beat tale of an unconventional ballroom dancer who partners with a clueless beginner in an attempt to win the Australian Pan Pacific Championships and show the Ballroom Confederation that they are wrong when they say, "there are no new steps!"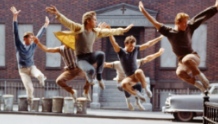 April 21
USA | 1961 | 152 Minutes | Jerome Robbins, Robert Wise
SIFF Members: show your card at the door for free admission! – Apr 21
Free for SIFF Members! Winner of ten Academy Awards, including Best Picture, this electrifying musical sets the ageless tragedy of Romeo and Juliet in the slums of 1950s New York. Introduction by Seattle Times theatre & arts critic Misha Berson.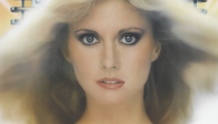 April 20
USA | 1980 | 93 Minutes | Robert Greenwald
This 1980 musical fantasy may have been a notorious bomb when released, but it has grown into a beloved cult classic thanks to an amazing soundtrack by Olivia Newton-John and E.L.O., choreography by Kenny Ortega (Dirty Dancing), the mere presence of Gene Kelly, and a campy roller-skating finale that is resplendently insane.