Browse All Films
Browse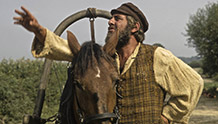 December 25
USA | 1971 | 181 Minutes | Norman Jewison
An all new holiday tradition! – Dec 25
This year at SIFF Cinema Egyptian. Tickets now on sale! Party with the best Jewish-themed musical of them all while sing along to "If I Were a Rich Man," "Sunrise Sunset," "To Life," and "Tradition." We're also including the holiday "tradition" of free Chinese food take-out (certified Kosher, of course) and live klezmer music before the show.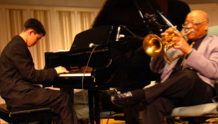 Opens: December 5
USA | 2014 | 84 minutes | Alan Hicks
Exclusive Engagement! | Winner of SIFF's 2014 Golden Space Needle Award for Best Documentary, this tribute to musician Clark Terry – mentor to both Miles Davis and Quincy Jones – follows the jazz legend as he begins to work with 23-year-old blind prodigy Justin Kauflin, sparking a friendship that enriches both their lives.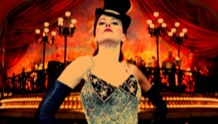 December 31
USA | 2001 | 127 Minutes | Baz Luhrmann
Ring in 2015 with Truth, Beauty, Freedom, and Love! – Dec 31
Ring in a new year filled with truth, beauty, freedom, and capital-L Love with Baz Luhrmann's musical extravaganza. Sing along, wave your free bling rings in the air, and celebrate the Bohemian lifestyle while sipping a glass of liquid diamonds (champagne). C'mon and do the can-can-can!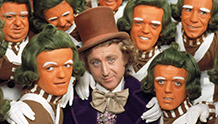 December 12, 2014 - January 1, 2015
USA | 1971 | 100 Minutes | Mel Stuart
Tickets now on sale! Mmmmm...snozzberries! The family classic returns in SIFF's legendary "Smell-O-Vision," featuring fragrant and tasty treats from our free Wonkariffic goodie bags.