Browse All Films
Browse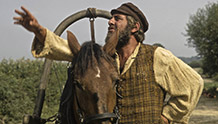 December 25
USA | 1971 | 181 Minutes | Norman Jewison
An all new holiday tradition! – Dec 25
Now at SIFF Cinema Uptown, Tickets on Sale! Party with the best Jewish-themed musical of them all while sing along to "If I Were a Rich Man," "Sunrise Sunset," "To Life," and "Tradition." We're also including the holiday "tradition" of free Chinese food take-out (certified Kosher, of course) and live klezmer music before the show.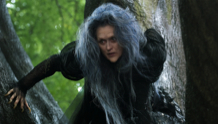 Opens: December 24
USA | 2014 | 125 Minutes | Rob Marshall
Golden Globe Nominee: Best Picture, Best Actress (Emily Blunt), Best Supporting Actress (Meryl Streep) | Director Rob Marshall (Chicago) brings Stephen Sondheim's beloved musical twist on the Grimm fairy tales to the big screen, as Cinderella, Little Red Riding Hood, Jack (of beanstalk fame), and Rapunzel all cross paths in the woods where a baker and his wife are on a quest to reverse a witch's curse.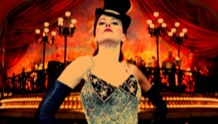 December 31
USA | 2001 | 127 Minutes | Baz Luhrmann
Ring in 2015 with Truth, Beauty, Freedom, and Love! – Dec 31
Ring in a new year filled with truth, beauty, freedom, and capital-L Love with Baz Luhrmann's musical extravaganza. Sing along, wave your free bling rings in the air, and celebrate the Bohemian lifestyle while sipping a glass of liquid diamonds (champagne). C'mon and do the can-can-can!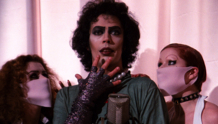 December 20, 2014
USA | 1975 | 100 minutes | Jim Sharman
Don't dream it, be it! Join us for the ultimate midnight movie experience filled with camp, horror, sex, music, audience participation, and general insanity. With live shadow casting by Vicarious Theatre Company and interactive prop bags available for purchase.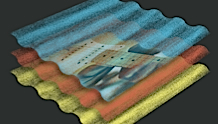 February 28
USA | 2015 | Approx 120 Minutes |
Now accepting submissions! – Feb 28
Artist Home, Seattle Weekly, and SIFF present the 2nd Annual SYNC Music Video Film Festival, featuring an evening of today's most innovative and entertaining music videos in a celebration of the art and craft of the form. Submissions now being accepted!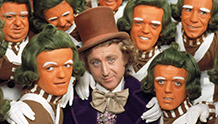 Now Playing
USA | 1971 | 100 Minutes | Mel Stuart
Mmmmm...snozzberries! The family classic returns in SIFF's legendary "Smell-O-Vision," featuring fragrant and tasty treats from our free Wonkariffic goodie bags.