Browse All Films
Browse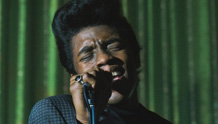 Opens: August 1
USA | 2014 | 128 Minutes | Tate Taylor
From the director of The Help and the star of 42, Chadwick Boseman, comes the incredible story behind the music, moves, and moods of a superstar performer: the Godfather of Soul himself, James Brown.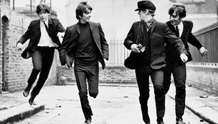 Now Playing
Great Britain | 1964 | 87 Minutes | Richard Lester
Encore screenings: 50th Anniversary 4K restoration! One of the most deliriously entertaining movies of all time, The Beatles' classic reinvention of the movie musical returns to the big screen in a stunning new restoration with new surround sound mix.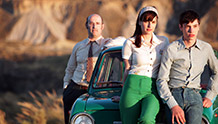 August 8 - 14, 2014
Spain | 2013 | 108 minutes | David Trueba
Toping this year's Spanish Goya Awards, this inspiring and heart-felt story takes place in 1966, when an English teacher and Beatles fanatic heads out on a road trip with two young misfits when he discovers that John Lennon is filming a movie in Spain.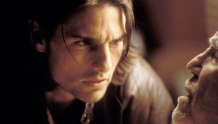 July 9, 2014
USA | 1999 | 188 Minutes | Paul Thomas Anderson
A group of seemingly unconnected characters–a ruthless self-help guru, a former boy genius, a game show host, a caretaker, a trophy wife, a lovesick cop–all come together over the course of a single day that ends with a stunningly emotional moment of (literally) biblical significance.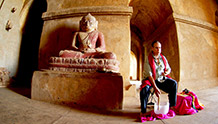 August 29 - September 4, 2014
USA | 2014 | 89 minutes | Ward Serrill
Seattle filmmaker Ward Serrill (The Heart of the Game) follows Tom Kenyon, a scientist, shaman, and singer (with a four-octave vocal range) with a dazzlingly unique mission–to integrate modern science and ancient mysticism through sound.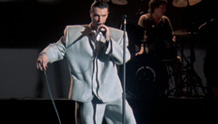 August 1 - 3, 2014
USA | 1984 | 88 Minutes | Jonathan Demme
30th Anniversary reissue! The Talking Heads' essential concert film, directed by Jonathan Demme, returns in a special 30th Anniversary re-release. From David Byrne announcing "I've got a tape I want to play" before launching into a cassette-and-acoustic-guitar version of "Psycho Killer," to the triumphant, gospel-tinged finale of "Take Me To The River," you won't want to miss a beat.