Browse All Films
Browse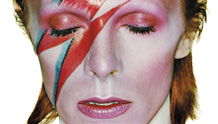 November 22
United Kingdom | 2014 | 100 Minutes | Hamish Hamilton
Encore screening! | This unique theatrical event captures the closing night of the most successful exhibition in the history of London's Victoria & Albert Museum–a stunning retrospective of the extraordinary life and career of pop music legend David Bowie.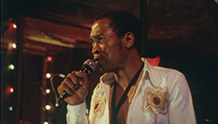 October 20, 2014
USA | 2014 | 120 minutes | Alex Gibney
Master documentarian Alex Gibney (Taxi to the Dark Side, We Steal Secrets: The Story of Wikileaks) looks at the life, music, and social and political impact of Afrobeat pioneer Fela Kuti, who was immortalized in the Brodway hit "Fela!".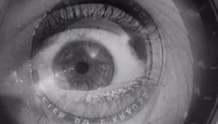 October 22
Russia | 1929 | 68 Minutes | Dziga Vertov
Live, original score performed by James Whetzel – Oct 22
After performing at SIFF Cinema in March of this year, musician James Whetzel headed to Kickstarter and successfully raised the funds for a recorded version of his unique and inspiring original soundtrack for one of the most innovative and influential films of the silent era, Dziga Vertov's 1929 masterpiece The Man With a Movie Camera. He returns for this special encore presentation.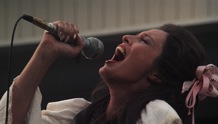 October 21, 2014
USA | 1975 | 159 Minutes | Robert Altman
Considered by many to be Altman's defining film, and certainly his most complex and nuanced, Nashville is set amidst the celebration of America's bicentennial in the capital city of country music, and weaves a mosaic of characters into a convention-defying multi-threaded story about affairs of the heart and despairs of the mind.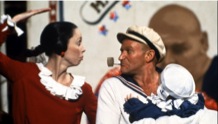 October 18 - 19, 2014
USA | 1980 | 114 Minutes | Robert Altman
Robert Altman was a surprising choice to helm this musical, live-action update of the beloved Popeye comics, featuring Robin Willams as the sailor man with the bulging biceps, Shelly Duvall as Olive Oyl, and original songs written by the great Harry Nilsson. While the film wasn't a box office hit, it has grown into a family favorite, and launched Williams' movie career.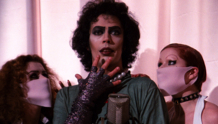 October 31
USA | 1975 | 100 minutes | Jim Sharman
Don't dream it, be it. Celebrate Halloween with the ultimate in camp, horror, sex, and costumed insanity as you join Frank-N-Furter, Brad, Janet, Rocky, Riff Raff, and the rest at the ultimate affair! With live shadow casting by Vicarious Theatre Company and interactive goodie bags of props available for purchase.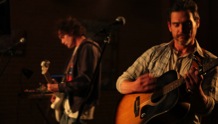 Now Playing
USA | 2014 | 105 Minutes | William H. Macy
The directorial debut of actor and Emmy-winning screenwriter William H. Macy, Rudderless is a sensitive and surprising drama about a grieving father (Billy Crudup) who discovers the music left behind after his college-aged son's death, which encourages him to form a rock band with a talented young musician (Anton Yelchin).