Browse All Films
Filtering by Genre: Music and Musicals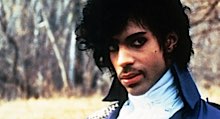 May 3
USA | 1984 | 111 Minutes | Albert Magnoli
SIFF Cinema Uptown | Only $5.00, Free for Members
All hail His Purple Badness! In honor of the dearly departed music icon Prince, we present his autobiographical movie debut–which garnered Prince and the Revolution an Oscar and a Grammy for the legendary soundtrack–back on the giant screen, where the amazing concert performances and sheer charisma of Prince will live on forever and ever.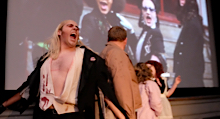 June 18
USA | 1975 | 100 minutes | Jim Sharman
SIFF Cinema Egyptian | Monthly Screenings!
Don't dream it, be it! Join us for the ultimate midnight movie experience filled with camp, horror, sex, music, audience participation, and general insanity. With live shadow casting by Vicarious Theatre Company and interactive prop bags available for purchase. Screens monthly.