Browse All Films
Browse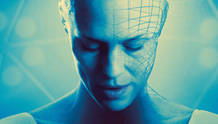 August 29 - September 4, 2014
Israel | 2013 | 122 minutes | Ari Folman
Ari Folman follows up the Oscar®-nominated Waltz With Bashir with a surreal, vivacious, live action-animation hybrid about an aging actress (Robin Wright playing a version of herself) who sells her image to a movie studio-turned-cinematic dream world.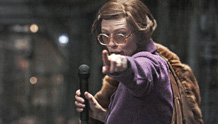 Now Playing
South Korea | 2013 | 125 Minutes | Bong Joon-ho
Final week! Ends Thurs Aug 28 | An international cast comes together for director Bong Joon-ho's (The Host) stunning dystopian thriller about humanity's few survivors, who are trapped aboard a high-speed supertrain where the divide between the rich and poor is becoming ever more volatile.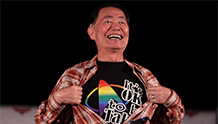 Now Playing
USA | 2014 | 90 minutes | Jennifer Kroot
From a World War II internment camp to "Star Trek" to online celebrity, George Takei's journey has been filled with the unexpected. This crowd-pleasing documentary peeks into the public and private lives of the actor turned equal rights activist and gay icon and his lovable husband, Brad.