Browse All Films
Browse Creative Streak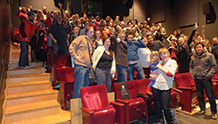 Crash Cinema is a bi-monthly filmmaking challenge. Can you create a compelling, cohesive film in just eight hours? Find out at SIFF's Crash Cinema.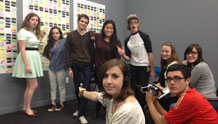 Crash Kids is a non-competitive movie production challenge that takes participants (ages 9 - 19) from movie concept to movie screening over the course of a day.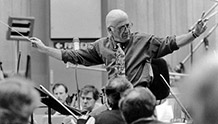 September 23
USA | 1974 | 180 minutes | Roman Polanski
Composer, songwriter, and producer BC Campbell will share his appreciation with one of the great film scores of all time: Jerry Goldsmith's Chinatown
September 22
110 minutes |
The First Draft screenplay series offers local screenwriters the opportunity to stage readings of their work using professional actors in front of a live audience, followed by feedback from industry insiders and audience members, alike. We kick off the 2014/2015 season on September 22 with the first three episodes of a new series by George Wing (50 First Dates).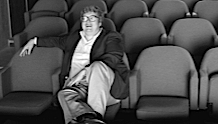 September 8
USA | 2014 | 120 Minutes | Steve James
Documentary master Steve James recounts the inspiring and entertaining life of world-renowned film critic and social commentator Roger Ebert. From his Pulitzer Prize-winning film criticism to becoming one of the most influential cultural voices in America, Ebert's story is by turns personal, funny, painful, and transcendent.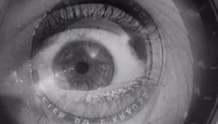 October 22
Russia | 1929 | 68 Minutes | Dziga Vertov
Live, original score performed by James Whetzel – Oct 22
After performing at SIFF Cinema in March of this year, musician James Whetzel headed to Kickstarter and successfully raised the funds for a recorded version of his unique and inspiring original soundtrack for one of the most innovative and influential films of the silent era, Dziga Vertov's 1929 masterpiece The Man With a Movie Camera. He returns for this special encore presentation.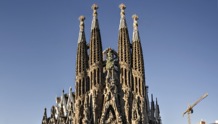 Opens: September 12
Germany | 2012 | 90 | Stefan Haupt
Experience the wonder and creativity behind one of the most iconic structures ever built: Barcelona's La Sagrada Familia. This unique and fascinating architectural project was conceived by controversial genius Antoni Gaudi in the late 19th century, and still remains unfinished today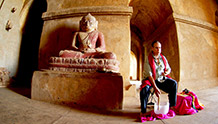 August 29 - September 4, 2014
USA | 2014 | 89 minutes | Ward Serrill
Seattle filmmaker Ward Serrill (The Heart of the Game) follows Tom Kenyon, a scientist, shaman, and singer (with a four-octave vocal range) with a dazzlingly unique mission–to integrate modern science and ancient mysticism through sound.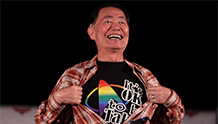 Now Playing
USA | 2014 | 90 minutes | Jennifer Kroot
From a World War II internment camp to "Star Trek" to online celebrity, George Takei's journey has been filled with the unexpected. This crowd-pleasing documentary peeks into the public and private lives of the actor turned equal rights activist and gay icon and his lovable husband, Brad.