Browse All Films
Browse Provoke Me!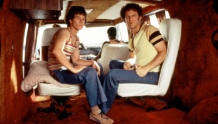 July 2, 2014
USA | 1997 | 155 Minutes | Paul Thomas Anderson
Paul Thomas Anderson's directorial tour-de-force is an epic story tracking the meteoric rise of super-stud 70's porn star Dirk Diggler.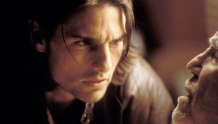 July 9, 2014
USA | 1999 | 188 Minutes | Paul Thomas Anderson
A group of seemingly unconnected characters–a ruthless self-help guru, a former boy genius, a game show host, a caretaker, a trophy wife, a lovesick cop–all come together over the course of a single day that ends with a stunningly emotional moment of (literally) biblical significance.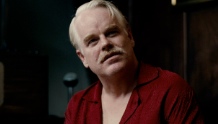 July 30
USA | 2012 | 138 Minutes | Paul Thomas Anderson
Joaquin Phoenix plays a Navy veteran psychologically broken by his experiences, who becomes a disciple of the charismatic leader of The Cause (Philip Seymour Hoffman) and his controlling wife (Amy Adams). Film preceeded by a tribute reel celebrating the career of Philip Seymour Hoffman.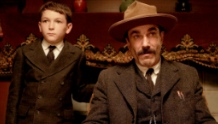 July 23, 2014
USA | 2007 | 158 Minutes | Paul Thomas Anderson
Daniel Day-Lewis stars in Paul Thomas Anderson's multi-Oscar® nominated historical drama, a visually stunning and enthralling exploration of greed, capitalism and violence.