Browse All Films
Browse Open My Eyes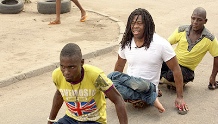 April 23, 2014
United Kingdom | 2013 | 60 Minutes | Michael Simkin
Free screening! – Apr 23
This moving documentary follows legendary Paralympic medalist Ade Adepitan as he returns to his native Nigeria to find out why Polio is still a widespread threat to children in the country. Free screening presented by the Bill & Melinda Gates Foundation as part of their Community Film Series.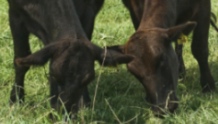 May 4
USA | 2013 | 80 Minutes | Graham Meriwether
DocBrunch with Chipotle burritos – May 4
With free burritos from Chipotle. PCC Farmland Trust presents this eye-opening documentary that takes a pro-farmer look at chicken, hog and cattle production in America, exploring a nationwide local-food movement that is challenging the industrial system.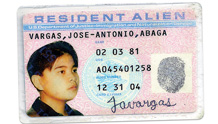 April 21, 2014
USA | 2014 | 89 Minutes | Jose Antonio Vargas
Director in person! – Apr 21
Free screening! In 2011, Pulitzer Prize-winning journalist Jose Antonio Vargas outed himself as an undocumented immigrant in the New York Times. Documented chronicles his journey to America from the Philippines as a child, through America as an immigration reform activist, and as he re-connects with the mother he hasn't seen in over 20 years. Followed by Q&A with writer/director Jose Antonio Vargas and Eric Liu, founder and CEO of Citizen University.
June 20 - 22, 2014
United Kingdom | 2012 | 180 Minutes | Elliott Marianne
Now on Broadway, the National Theatre presents this special encore of their original adaptation of Mark Haddon's best-selling novel, the story of an autistic young man who is suspected of a violent act, leading him on a frightening journey that upturns his world.