Browse All Films
Browse Open My Eyes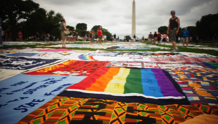 December 1
USA | 2013 | 80 Minutes | Nadine C. Licostie
Free screening! – Dec 1
The Bill and Melinda Gates Foundation's Community Film Series presents this free World AIDS Day program, featuring the moving new documentary about the history and continued growth of the AIDS Memorial Quilt.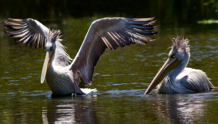 December 5 - 7, 2014
USA | 2014 | 79 Minutes | Judy Irving
From the director of The Wild Parrots of Telegraph Hill comes a charming documentary that follows two noble pelicans working to find their place in modern San Francisco: Gigi, a wayward young pelican arrested on the Golden Gate Bridge, and Morro, a half-wild pelican with an injured wing.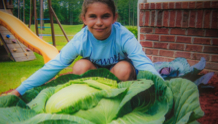 December 5 - 7, 2014
USA | 2014 | 83 min | Jesse Roesler
Three inspiring people make a difference in the fight against hunger: a five-star chef who cooks fresh meals for the needy, a twelve-year-old girl who creates a movement with a single cabbage seedling, and a retired school teacher who hand delivers sandwiches to the hungry.