Browse All Films
Browse Open My Eyes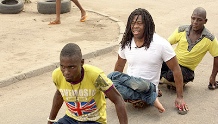 April 23
United Kingdom | 2013 | 60 Minutes | Michael Simkin
Free screening! – Apr 23
This moving documentary follows legendary Paralympic medalist Ade Adepitan as he returns to his native Nigeria to find out why Polio is still a widespread threat to children in the country. Free screening presented by the Bill & Melinda Gates Foundation as part of their Community Film Series.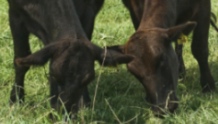 May 4
USA | 2013 | 80 Minutes | Graham Meriwether
DocBrunch with Chipotle burritos – May 4
With free burritos from Chipotle. PCC Farmland Trust presents this eye-opening documentary that takes a pro-farmer look at chicken, hog and cattle production in America, exploring a nationwide local-food movement that is challenging the industrial system.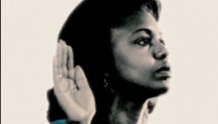 April 11 - 17, 2014
USA | 2013 | 84 minutes | Freida Mock
One week only! Against a backdrop of sex, politics and race, Academy Award winning filmmaker Freida Mock reveals the intimate story of Anita Hill, a woman who dared to speak truth to power.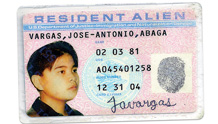 April 21, 2014
USA | 2014 | 89 Minutes | Jose Antonio Vargas
Director in person! – Apr 21
Free screening! In 2011, Pulitzer Prize-winning journalist Jose Antonio Vargas outed himself as an undocumented immigrant in the New York Times. Documented chronicles his journey to America from the Philippines as a child, through America as an immigration reform activist, and as he re-connects with the mother he hasn't seen in over 20 years. Followed by Q&A with writer/director Jose Antonio Vargas and Eric Liu, founder and CEO of Citizen University.
June 20 - 22, 2014
United Kingdom | 2012 | 180 Minutes | Elliott Marianne
Now on Broadway, the National Theatre presents this special encore of their original adaptation of Mark Haddon's best-selling novel, the story of an autistic young man who is suspected of a violent act, leading him on a frightening journey that upturns his world.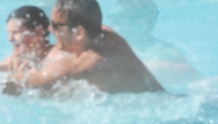 April 17, 2014
United Kingdom | 2014 | 90 Minutes |
Some of the best emerging film and video artists from the UK are showcased in this diverse program of experimental short films celebrating the moving image. Presented in person by program curator Jamie Wyld.