Browse All Films
Browse Love...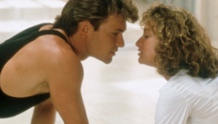 April 20, 2014
USA | 1987 | 100 Minutes | Emile Ardolino
In this beloved, music-tinged romance, teenager Frances "Baby" Houseman (Jennifer Grey), on vacation with her family at a Catskills resort, catches the eye of Johnny (Patrick Swyaze), the bad-boy dance instructor. They begin private lessons, have the time of their life, and show everyone how to do the lift during a sizzling talent show finale, proving that nobody puts Baby in a corner.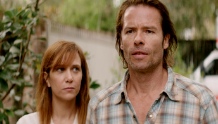 May 2 - 9, 2014
USA | 2014 | 101 Minutes | Liza Johnson
Kristen Wiig stars in this romantic drama from director Liza Johnson (Return) that follows an introverted caretaker who becomes the butt of a cruel practical joke when her teenaged charge fabricates a series of love letters. With Guy Pearce, Nick Nolte, and Hailee Steinfeld.