Browse All Films
Browse Love...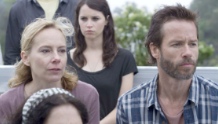 April 1
USA | 2013 | 97 Minutes | Drake Doremus
With in-cinema broadcast of Q&A with actress Felicity Jones and director Drake Doremus – Apr 1
The director and star of Like Crazy reunite for this passionate ensemble drama of family dysfunction that follows a teacher (Guy Pierce) who finds his long suppressed desires reignited by a talented exchange student (Felicity Jones).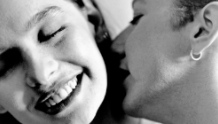 April 18
USA | 1994 | 83 Minutes | Rose Troche
Actress, screenwriter, and queer film icon Guinevere Turner joins for a special 20th Anniversary screening of the seminal 1994 lesbian romance film Go Fish, which she co-wrote and co-produced with her then-girlfriend, Rose Troche. Followed by Q&A with University of Washington Professor Jennifer Bean.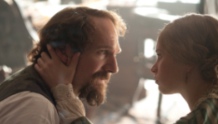 March 17
United Kingdom | 2014 | 111 Minutes | Ralph Fiennes
Director and star Ralph Fiennes present this true story of the most famous writer of his day, novelist Charles Dickens, and his secret 13-year-long affair with younger actress Nelly Ternan (Felicity Jones, Like Crazy).