Browse All Films
Browse Make Me Laugh!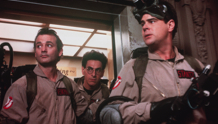 Now Playing
USA | 1984 | 105 Minutes | Ivan Reitman
If there's something strange in the neighborhood, who you gonna call? If you answered Ghostbusters, then get ready to get slimed again on the big screen during these special Halloween weekend shows.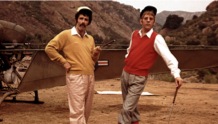 October 18, 2014
USA | 1970 | 116 Minutes | Robert Altman
The exploits of the doctors and nurses at a Mobile Army Surgical Hospital during the Korean War are explored in this wisecracking dark comedy, one of the biggest hits of the 1970s, and a film that announced Altman as one of the most exciting directors of the era. Nominated for five Academy Awards, including Best Picture and Best Director, and winner for Best Screenplay, M*A*S*H also spawned a certain classic television series.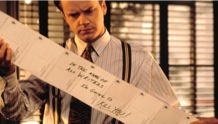 October 17 - 19, 2014
USA | 1992 | 124 Minutes | Robert Altman
One of the best films of the 1990s, this acidic satire of Hollywood ethics (or the lack thereof) follows a slick studio executive (Tim Robbins) who starts receiving death threats from a disgruntled writer. Altman cleverly cast over 65 stars in cameo roles, adding a strange and delightful sheen of reality to the tale.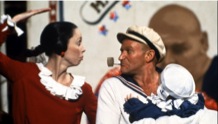 October 18 - 19, 2014
USA | 1980 | 114 Minutes | Robert Altman
Robert Altman was a surprising choice to helm this musical, live-action update of the beloved Popeye comics, featuring Robin Willams as the sailor man with the bulging biceps, Shelly Duvall as Olive Oyl, and original songs written by the great Harry Nilsson. While the film wasn't a box office hit, it has grown into a family favorite, and launched Williams' movie career.