Browse All Films
Browse Make Me Laugh!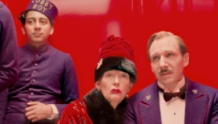 Now Playing
USA | 2014 | 99 Minutes | Wes Anderson
The latest cinematic treat from director Wes Anderson, which opened the Berlin Film Festival to rave reviews, is a delightful and dapper comedy that follows the exploits of Gustave H. (Ralph Fiennes), the beloved concierge at the famous Grand Budapest Hotel, and lobby boy Zero Moustafa, his most trusted companion.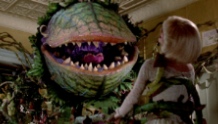 April 19, 2014
USA | 1986 | 94 Minutes | Frank Oz
Co-presented by ACT Theatre and 5th Avenue Theatre – Apr 19
Feed me, Seymour! Director Frank Oz's playful big screen adaptation of the carnivorously hilarious musical returns to the big screen. Pre-film introduction by Seattle's favorite plant lover Ciscoe Morris.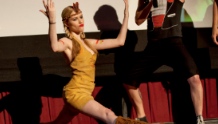 April 19, 2014
USA | 2013 | 91 Minutes |
Director in person! – Apr 19
Director Bryan Poyser in person, live Air Sex demonstration, and Q&A moderated by Lynn Shelton. This whip-smart romantic indie follows a brokenhearted beau who attempts to win back his ex-girlfriend during a crazed weekend, culminating in a trip to the Air Sex World Championships – a combination of Air Guitar, karaoke, mime, and perversion!
July 19 - 23, 2014
United Kingdom | 2014 | 210 Minutes | Adam Penford
This riotous exposure of entrepreneurial greed by Olivier Award-winning playwright Alan Ayckbourn returns to the National Theatre for the first time since its celebrated premiere in 1987, when it won the Evening Standard Award for Best Play.