Browse All Films
Browse Make Me Laugh!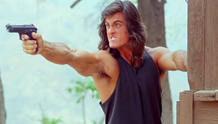 August 16
USA | 120 Minutes |
Comedy + Action + Bingo! – Aug 16
Cross out the squares as the insanity unfolds onscreen! This unique, interactive cinema experience combines terrible action movies with live comedy and BINGO! Win prizes while calling out the most awesome B-movie clichés, like "Bar Fight," "Suspended From the Force," and "Three Mustaches on Screen At the Same Time." Hosted by Portland comedy team Wolf Choir.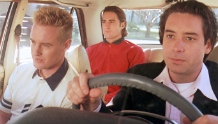 June 24, 2014
USA | 1996 | 92 Minutes | Wes Anderson
Wes Anderson burst on the scene with this unique caper comedy, co-written by frequent collaborator Owen Wilson, about a trio of wanna-be criminal masterminds who hook up with the local "godfather" (James Caan) to plan a daring, ill-conceived heist.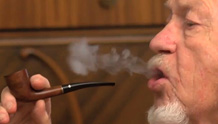 Opens: August 8
USA | 2014 | 81 minutes | Taylor Guterson
In this quirky, life-affirming, low-key comedy, director Taylor Guterson reunites the stars of Old Goats to tell the story of a crotchety tenant (Bob Burkholder), and his long-time landlord and friend (Britton Crosley), as they seek assistance from a couples counselor to patch their rocky bromance.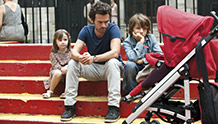 August 11
France | 2013 | 117 minutes | Cédric Klapisch
In this delightful romantic comedy, French director Cédric Klapisch returns to the character of Xavier (Romain Duris), whose life becomes complicated when the mother of his children moves from Paris to New York.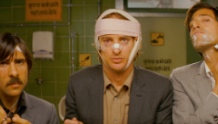 July 22, 2014
USA | 2007 | 91 Minutes | Wes Anderson
Three estranged brothers (Owen Wilson, Jason Schwartzman, Adrien Brody) take a train across India on a mission to strengthen their bond, but find that their vacation goes horribly wrong in unexpected ways.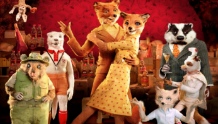 July 29, 2014
USA | 2009 | 87 Minutes | Wes Anderson
Wes Anderson's delightful adaptation of the Roald Dahl story features an outstanding voice cast (including George Clooney, Meryl Streep, and Bill Murray) to tell the whimsical tale of a cunning fox who, with the help of his friends, must outsmart three feeble-minded farmers.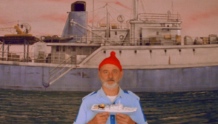 July 15, 2014
USA | 2004 | 118 Minutes | Wes Anderson
Inspired by the life of Jacques Cousteau, Wes Anderson's love letter to discovery and adventure stars Bill Murray as the titular oceanographer, who is on a mission to enact revenge on the Jaguar Shark, which killed his partner.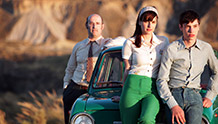 August 8 - 14, 2014
Spain | 2013 | 108 minutes | David Trueba
Toping this year's Spanish Goya Awards, this inspiring and heart-felt story takes place in 1966, when an English teacher and Beatles fanatic heads out on a road trip with two young misfits when he discovers that John Lennon is filming a movie in Spain.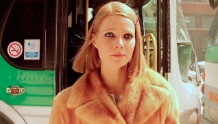 July 8, 2014
USA | 2001 | 109 Minutes | Wes Anderson
Wes Anderson's modern classic uses a heightened sense of style (Those clothes! That soundtrack!) to tell a tenderly emotional story of family and belonging.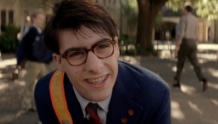 July 1, 2014
USA | 1998 | 93 Minutes | Wes Anderson
The first of the stylized "Wes Anderson" films, prep school student Max Fischer's love of his alma mater's extra-curricular activities is only surpassed by his crush on the beguiling Miss Cross.