Browse All Films
Browse Make Me Laugh!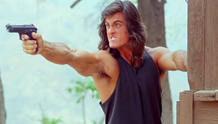 August 16
USA | 120 Minutes |
Comedy + Action + Bingo! – Aug 16
Cross out the squares as the insanity unfolds onscreen! This unique, interactive cinema experience combines terrible action movies with live comedy and BINGO! Win prizes while calling out the most awesome B-movie clichés, like "Bar Fight," "Suspended From the Force," and "Three Mustaches on Screen At the Same Time." Hosted by Portland comedy team Wolf Choir.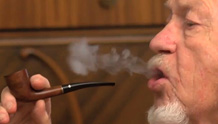 Opens: August 8
USA | 2014 | 81 minutes | Taylor Guterson
This quirky, life-affirming, low-key comedy reunites the stars of Old Goats to tell the story of a crotchety tenant (Bob Burkholder), and his long-time landlord and friend (Britton Crosley), as they seek assistance from a couples counselor to patch their rocky bromance. Director Taylor Guterson in person for select shows August 8 & 9.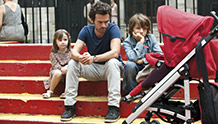 August 11
France | 2013 | 117 minutes | Cédric Klapisch
In this delightful romantic comedy, French director Cédric Klapisch returns to the character of Xavier (Romain Duris), whose life becomes complicated when the mother of his children moves from Paris to New York.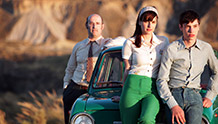 August 8 - 14, 2014
Spain | 2013 | 108 minutes | David Trueba
Toping this year's Spanish Goya Awards, this inspiring and heart-felt story takes place in 1966, when an English teacher and Beatles fanatic heads out on a road trip with two young misfits when he discovers that John Lennon is filming a movie in Spain.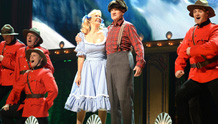 August 15 - 17, 2014
United Kingdom | 2014 | 240 Minutes with intermission |
For the first time in more than three decades, comedy legends Monty Python reunite live and on stage. At a combined age of just 358, John Cleese, Terry Gilliam, Eric Idle, Terry Jones and Michael Palin perform some of their greatest hits, with modern, topical, Pythonesque twists. And Spam.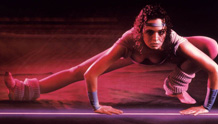 August 27
USA | 1984 | 180 Minutes | Lawrence Dane
Curated by Seattle filmmakers Megan Griffiths and Lacey Leavitt, VHS Night features craptastic films the way they were meant to be seen: via used VHS tapes played through a shoddy old VCR. This time, we get fit with the ultimate aerobics movie, Heavenly Bodies.