Browse All Films
Browse Make Me Laugh!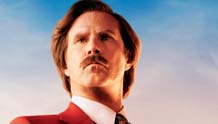 February 28 - March 6, 2014
USA | 2013 | 119 Minutes | Adam McKay
One week only! Ron Burgundy is back -- again! The hit film Anchorman 2 returns with 95% all new jokes rescued from the cutting room floor and edited together into a new, longer, R-rated version.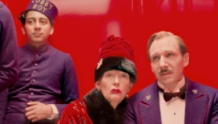 Opens: March 28
USA | 2014 | 99 Minutes | Wes Anderson
The latest cinematic treat from director Wes Anderson, which opened the Berlin Film Festival to rave reviews, is a delightful and daper comedy that follows the exploits of Gustave H. (Ralph Fiennes), the beloved concierge at the famous Grand Budapest Hotel, and lobby boy Zero Moustafa, his most trusted companion.