Browse All Films
Browse Make Me Laugh!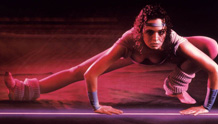 August 27
USA | 1984 | 180 Minutes | Lawrence Dane
Curated by Seattle filmmakers Megan Griffiths and Lacey Leavitt, VHS Night features craptastic films the way they were meant to be seen: via used VHS tapes played through a shoddy old VCR. This time, we get fit with the ultimate aerobics movie, Heavenly Bodies.