Browse All Films
Browse Show Me the World!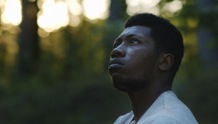 September 19 - 21, 2014
USA | 2014 | 79 Minutes | Tim Sutton
This stunning, abstract drama from director Tim Sutton is a portrait of both a city and an artist. Blues musician Willis Earl Beal gives an explosive and semi-auto-biographical performance as a struggling musician who claims to have mystical powers as wanders the streets of Memphis, a city steeped in folklore, music, and surrealism.