Browse All Films
Browse Show Me the World!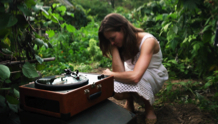 November 10
USA | 2014 | 95 Minutes | Alex Steyermark
Music archivists Lavinia Jones Wright and Alex Steyermark journey across America with the mission to make one-of-a-kind 78rpm records with musicians in their hometowns, using just one microphone, a 1930′s Presto direct-to-acetate disk recorder, and one blank lacquer disc.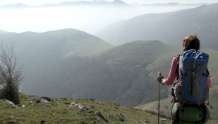 November 11
USA | 2013 | 84 Minutes | Lydia Smith
Director Lydia Smith returns for an encore of her hit documenatry – Nov 11
Earlier this year, this inspiring documentary about the 500-mile Camino trail in Spain was a smash hit at SIFF Cinema. Director Lydia Smith returns for this special encore screening celebration–and now you can take home the film on DVD!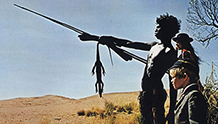 October 28, 2014
Australia | Film: 100 minutes | Discussion: 30 minutes | Nicolas Roeg
Walkabout is a haunting, dreamlike evocation of the Australian outback, in which two young children learn to rely on a young aborigine who helps them survive in the wilderness. After the screening we will be discussing the psychology of travel. It is used in many cultures as a rite of passage but traveling has extraordinary benefits at any time. Michael Brein (The Travel Psychologist) will be in attendance to explore what we really gain from travel.