Browse All Films
Browse Thrill Me!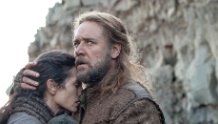 Now Playing
USA | 2014 | 132 Minutes | Darren Aronofsky
Black Swan director Darren Aronofsky returns with a bold and ambitious update of the Biblical tale of Noah, an epic blend of fantasy and philosophy with a cast that includes Russell Crowe, Jennifer Connelly, Ray Winstone, Emma Watson, and Anthony Hopkins.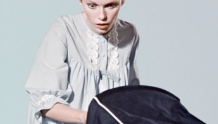 May 11
USA | 1968 | 136 Minutes | Roman Polanski
Mother's Day from Hell! – May 11
Nothing says "I love you, Mom" like turning her into an unholy vessel that will give birth to the dark lord, unleashing Hell-on-Earth. So grab your mother and head on down for a special Mother's Day screening of Roman Polanski's terrifying thriller about a young woman who discovers that her unborn child is controlling her life.