Browse All Films
Browse Thrill Me!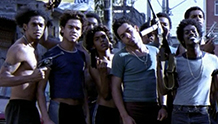 November 4
Brazil | 2002 | Film: 130 minutes | Discussion: 30 minutes | Fernando Meirelles, Kátia Lund
In 2002 City of God provided a hyper-stylized view into the favela culture of Rio de Janeiro. The kinetic film still packs an emotional punch but the violence in the favelas became topical again as Brazil controversially attempted to 'clean up' it's slums for the World Cup. Our post-screening discussion will focus on not just the aftermath of Brazil's decision but also how any city can begin to effectively turn around the violence within a community in a more positive way.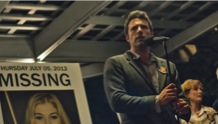 Now Playing
USA | 2014 | 145 Minutes | David Fincher
Director David Fincher (Se7en, The Social Network) brings Gillian Flynn's page-turning mystery to the big screen. On their fifth wedding anniversary, Nick Dunne (Ben Affleck) discovers that his wife Amy (Rosamund Pike) has gone missing. As the clues to her disappearance begin to pile up, the evidence becomes more and more convincing...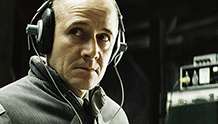 October 21, 2014
Germany | 2006 | Film: 137 min | Discussion: 30 min | Florian Henckel von Donnersmarck
Florian Henckel von Donnersmarck's Oscar-winning first film features an impeccable thriller woven throughout the surveillance of an artistic couple. Art and media scholar Johanna Gosse will be on hand for a post-screening discussion which will focus on the film's representation of surveillance, today's surveillance culture, and is there any way that society can avoid the seemingly inevitable surveillance state.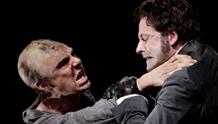 Now Playing
United Kingdom | 2011 | 2hr 14min | Danny Boyle
Back by popular demand for Halloween, this 2011 production directed by Oscar winner Danny Boyle (127 Hours, Slumdog Millionaire) features Benedict Cumberbatch (BBC's "Sherlock," 12 Years a Slave) as the creature and Jonny Lee Miller (CBS's "Elementary," Trainspotting) as Victor Frankenstein.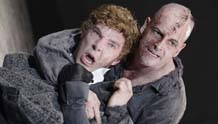 Now Playing
United Kingdom | 2011 | 2hr 9min | Danny Boyle
In this alternate version of Danny Boyle's stage adaptation of the classic monster story, the stars swap roles with Jonny Lee Miller taking on the role of the creature, and Benedict Cumberbatch as Victor Frankenstein.