Browse All Films
Browse To the Extreme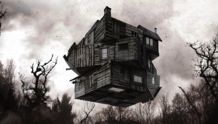 October 25
USA | 2012 | 95 Minutes | Drew Goddard
Five friends go to a remote cabin in the woods. Bad things happen. If you think you know this story, think again. From the minds of producer Joss Whedon and Cloverfield writer Drew Goddard comes this twisted and inspired update of the classic horror trope that turns the genre inside out.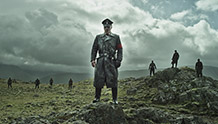 October 10 - 16, 2014
Norway | 2014 | 100 minutes | Tommy Wirkola
This long-awaited sequel is exploding with zombie Nazis, gore, sex, and Molotov cocktails. A SIFF Midnight Adrenaline favorite, fresh from Fantastic Fest where it won Best Picture and Best Screenplay in the "Gustbuster Comedy" section.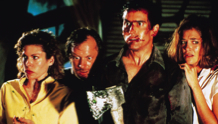 October 24
USA | 1987 | 84 Minutes | Sam Raimi
Six years after shocking the world with his blood-soaked directorial debut The Evil Dead, Sam Raimi returned to that cabin in the woods along with star Bruce Campbell reprising his role as the "heroic" Ash, who finds the fabled Necronomicon and accidentally unleashes an unholy eve of splatter chaos and cartoon-style comic mania.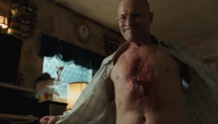 October 17
USA | 2006 | 95 Minutes | James Gunn
From writer/director James Gunn (Guardians of the Galaxy) comes this brilliant and hilarious homage to B-horror films starring Nathan Fillion and Elizabeth Banks. The citizens of a small town find themselves overrun by parasitic worms from outer space that are turning everyone into disgusting, goopy, fleshy monsters.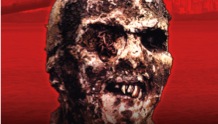 November 1
Italy | 1979 | 91 Minutes | Lucio Fulci
Celebrate the Day of the Dead with Italian maestro Lucio Fulci's eye-skewering, skin-ripping, gore-gushingly graphic horror classic...still the only movie to dare and pit a zombie vs a shark.This newly remastered edition has been scanned in 2K from the original camera negative. Lovingly restored to skull-rotting perfection, this is Zombie like you've never seen or heard it before!