Browse All Films
Browse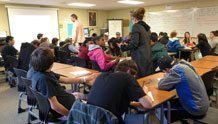 Filmmaking workshops with schools and community-based organizations throughout Seattle.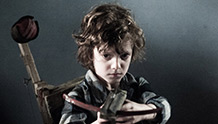 Now Playing
Australia | 2014 | 94 minutes | Jennifer Kent
The most terrifying and popular Midnight Adrenaline program from SIFF 2014 returns! When a mother finds a picture book entitled "Mister Babadook" among her son's possessions, it portends a chilling, spectral descent into fear and paranoia.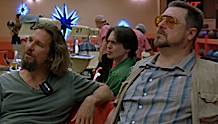 January 23 - 24, 2015
USA | 1998 | 117 Minutes | Joel Coen, Ethan Coen
Look at it... a young trophy wife, in the parlance of our times, you know, and she, uh, uh, owes money all over town, including to known pornographers, and that's cool... that's, that's cool, I'm, I'm saying, she needs money, man. And of course they're going to say that they didn't get it, because... she wants more, man! She's got to feed the monkey, I mean uh... hasn't that ever occurred to you, man? Sir?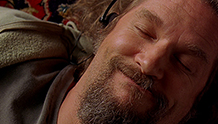 September 20, 2014
USA | 1998 | 360 minutes | Joel Coen
The Big Lebowski goes under the analytical knife with a six-hour audience-fueled examination of what makes this film extraordinary. Join guest facilitator and film critic Jim Emerson as we work together scene-by-scene and often shot-by-shot through the symbolism, homage, and genius of the Coen Brothers cult masterpiece.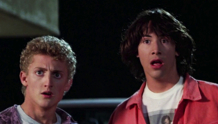 January 9 - 10, 2015
USA | 1989 | 90 Minutes | Stephen Herek
Fourscore and seven minutes ago, we, your forefathers, were brought forth upon a most excellent adventure conceived by our new friends, Bill and Ted. These two great gentlemen are dedicated to a proposition which was true in my time, just as it's true today. Be excellent to each other. And PARTY ON, DUDES!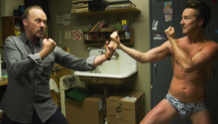 Now Playing
USA | 2014 | 119 Minutes | Alejandro González Iñárritu
Topping critics and awards lists for 2014, the new film from Alejandro González Iñárritu (Biutiful, 21 Grams) stars Michael Keaton in a Golden Globe-nominated performance as an actor struggling to escape his iconic image and mount a Broadway play.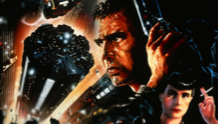 Now Playing
USA | 1982 | 117 Minutes | Ridley Scott
Encore Screenings: Fri Dec 19 at Midnight | Sat Dec 20 & Sun Dec 21 at Noon | Meant to be seen on the big screen, Blade Runner returns after years of being unavailable for theatrical screenings. Ridley Scott brings to life Philip K Dick's dystopian, neo-noir, sci-fi tale of genetically created replicants and the man who hunts them. This 2007 Final Cut version restores the director's full artistic vision.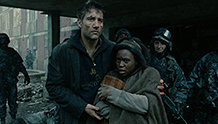 October 25, 2014
USA | 2006 | 360 minutes | Alfonso Cuarón
Cinema Dissection
Alfonso Cuarón's Children of Men is well known as a contemporary intersection between emotional investment and technical precision. With guest facilitator and Seattle University film faculty member Georg Koszulinski leading this six hour session, the audience will work scene-by-scene through the film to unlock the creative choices that make the film a masterpiece.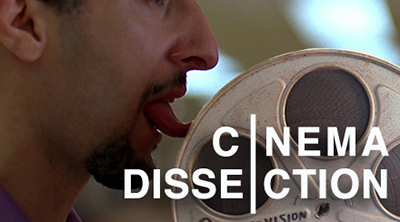 Cinema Dissection affords film lovers an exciting opportunity to dig deeper into the films that they love. Over six hours, an expert facilitator will share the stage with audience observations as they work scene-by-scene through a great film.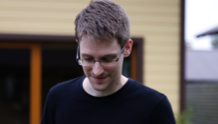 Now Playing
USA | 2014 | 120 Minutes | Laura Poitras
In January 2013, filmmaker Laura Poitras received encrypted e-mails from someone identified only as "citizen four" who claimed to have information about covert surveillance programs run by US government agencies. This informant became one of the most divisive figures in modern political history: Edward Snowden.