Browse All Films
Browse New Releases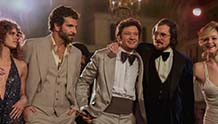 Opens December 19
USA | 2013 | 129 Minutes | David O. Russell
Director David O. Russell presents a story based loosely around a scandalous 1970s sting operation that features a stunning cast including Christian Bale, Amy Adams, Bradley Cooper, Jeremy Renner, and Jennifer Lawrence.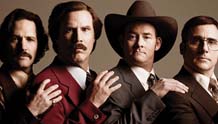 December 17
USA | 240 minutes |
Free mustaches at the door! – Dec 17
The original Anchorman: The Legend of Ron Burgundy, followed by the exciting return of the News 4 team in Anchorman 2: The Legend Continues. Plus: FREE MUSTACHES!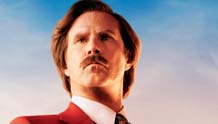 Opens December 18
USA | 2013 | 119 Minutes | Adam McKay
Will Ferrell returns to one of his most beloved characters, San Diego's top rated newsman Ron Burgundy, who is about to take New York's 24-hour news channel by storm.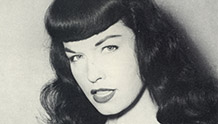 January 3 - January 9, 2014
USA | 2013 | 101 | Mark Mori
An intimate look at one of the world's most recognized sex symbols, featuring Bettie Page herself telling her story for the first time in her own words.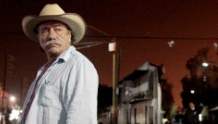 Opens January 10
USA | 2013 | 123 Minutes | John Sayles
Independent film icon John Sayles returns with a complex and very human crime drama about two women who grew up as friends, but find themselves reunited in an unlikely alliance.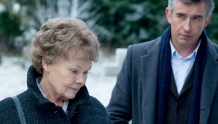 Now Playing
United Kingdom | 2013 | 94 Minutes | Stephen Frears
From the director of The Queen comes Judi Dench and Steve Coogan in the true-life story of Philomena Lee, a woman searching for the child she was forced to give up fifty years ago.
Now Playing
USA | 2013 | 80 minutes | Sini Anderson
This blistering look at the life of riot grrrl pioneer Kathleen Hanna features decades of archival footage and interviews with musical legends to tell her story of feminism, punk music, and rebellion. Skype Q&A with director Sini Anderson December 6 & 7 at 6:30 shows.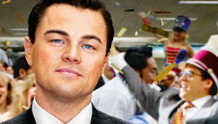 Opens December 25
USA | 2013 | 179 Minutes | Martin Scorsese
Martin Scorsese and star Leonardo DiCaprio tell a true story of unstoppable Wall Street greed in this critically acclaimed black comedy.