Browse All Films
Browse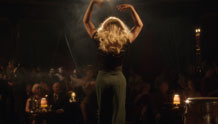 October 24
France | 2014 | 100 minutes | Mario Fanfani
All is not always what it seems and appearances can be deceiving, especially in provincial France in the late 1950s.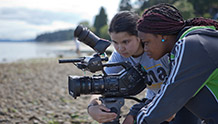 In Longhouse Media's SuperFly Filmmaking Experience workshop, presented by SIFF Education, filmmakers and actors aged 13 to 19 showcase their skills, collaborate with other artists, and premiere original work at Seattle International Film Festival.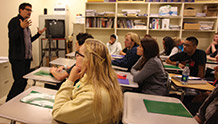 November 8
Tony Kay, film critic for City Arts and The Sunbreak, is preparing an outstanding introduction to film literacy, fine-tuned for parents and teachers.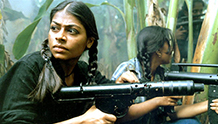 November 25
India | 1998 | Film: 95 minutes | Discussion: 30 minutes | Santosh Sivan
Malli is a member of the resistance and volunteers to become a human bomb to assassinate a governmental leader. As the day grows closer she is forced to question the nature of the world and her own valuable place in it. Following this film will be a discussion with Professor Daniel Chirot about the modern face of terrorism.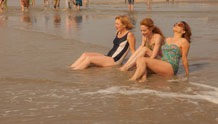 October 27
France | 2014 | 104 minutes | Jean-Jacques Zilbermann
Deported to Auschwitz just before her twentieth birthday, Hélène befriends Lili, a Dutchwoman, and Rose, French like herself. In the camp, the three women help each other survive, but once liberation arrives, they go their separate ways.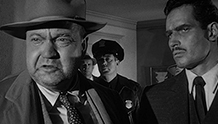 November 15
USA | 1958 | 360 minutes | Orson Welles
Well known for it's extraordinary opening, Touch of Evil is much more than just that initial tracking shot. It's rich cinematography, bold stylistic choices, and gritty story all coalesce to imagine a dark and atmospheric world of crime and corruption. Seattle film critic Sean Axmaker will facilitate this audience exploration with a six-hour dive into the pioneering mind of Orson Welles and his border town masterpiece.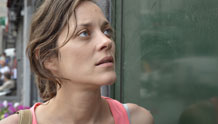 October 23, 2014
Belgium | 2014 | 95 minutes | Jean-Pierre Dardenne, Luc Dardenne
French Cinema Now: Opening Night Film & Party – Oct 23
Belgium's Official Oscar submission from the legendary Dardenne brothers. Never afraid to tackle difficult subject matter, this time around the celebrated Belgian filmmakers take on the European economic crisis. Two Days, One Night tells the story of Sandra (Marion Cotillard), a working-class mother who loses her job, but who has a fighting chance — and one weekend — to get it back.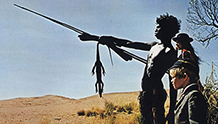 October 28
Australia | Film: 100 minutes | Discussion: 30 minutes | Nicolas Roeg
Walkabout is a haunting, dreamlike evocation of the Australian outback, in which two young children learn to rely on a young aborigine who helps them survive in the wilderness. After the screening we will be discussing the psychology of travel. It is used in many cultures as a rite of passage but traveling has extraordinary benefits at any time. Michael Brein (The Travel Psychologist) will be in attendance to explore what we really gain from travel.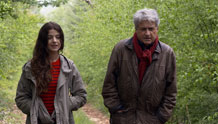 October 23, 2014
France | 2012 | 75 minutes | Justine Malle
Justine Malle's semi-autobiographical debut feature is a tribute to the French New Wave and her father, Louis. In it, a 20-year-old college student struggles with infatuation and love as her father, a famous film director, is dying of a degenerative disease.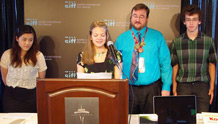 SIFF Education invites youth of all ages to particpate in our Films4Families and FutureWave juries during SIFF 2015.