Browse All Films
Browse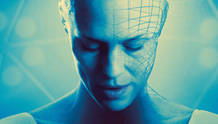 Now Playing
Israel | 2013 | 122 minutes | Ari Folman
Ari Folman follows up the Oscar®-nominated Waltz With Bashir with a surreal, vivacious, live action-animation hybrid about an aging actress (Robin Wright playing a version of herself) who sells her image to a movie studio-turned-cinematic dream world.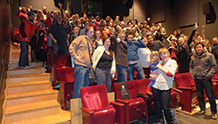 Crash Cinema is a bi-monthly filmmaking challenge. Can you create a compelling, cohesive film in just eight hours? Find out at SIFF's Crash Cinema.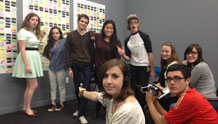 Crash Kids is a non-competitive movie production challenge that takes participants (ages 9 - 19) from movie concept to movie screening over the course of a day.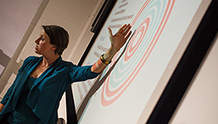 October 6
Emily Best (Seed & Spark) returns to the SIFF Film Center for an illuminating FREE workshop around the evolving world of crowd-sourced funding.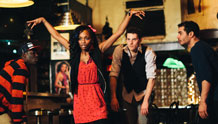 August 31
47 minutes |
If you're not dancing now, you'll want to.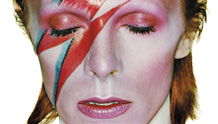 September 23
United Kingdom | 2014 | 100 Minutes | Hamish Hamilton
This one-time-only theatrical event captures the closing night of the most successful exhibition in the history of London's Victoria & Albert Museum–a stunning retrospective of the extraordinary life and career of pop music legend David Bowie.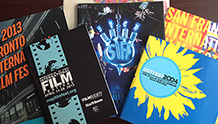 November 3
Learn what it takes to safely and effectively navigate the worldwide film festival circuit.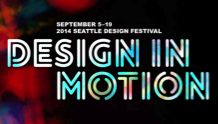 September 14
120 Minutes |
Co-presented by Seattle Design Festival – Sep 14
SIFF joins this year's Seattle Design Festival with an evening of entertaining, informative short films about a variety of design missions and projects: including the work of inspiring designers and craftsmen, the intersection of dance and architecture, the history of iconic public-use structures, and a new feature on the rise of the Maker Movement.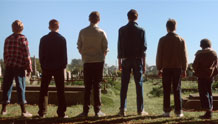 September 1
49 minutes |
Mates and sheilas - ladies and gents making their way in Australia.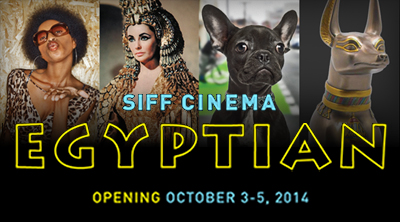 October 3 - 5, 2014
SIFF Cinema comes to Capitol Hill full time thanks to our new lease at the historic Egyptian Theatre, and because of film lovers like YOU, who helped us raise the funds necessary to bring this classic cinema back to life! We open with a special weekend featuring the biggest movie hits in the Egyptian's history.
Admission is $5 or FREE with a receipt from any Capitol Hill business (see admission info for details).