Browse All Films
Browse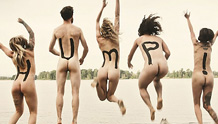 April 30 - May 1, 2015
Created and performed by sex-positive people just like you, HUMP! films are sexy, funny, thought-provoking, artistic, outrageous, and oh so real. See 18 of the hottest HUMP! films in action. It's the best of HUMP! You'll be glad you came.
Tickets $20 all seats | 18+ only
Available only from Stranger Tickets: humptour.strangertickets.com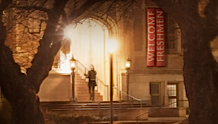 April 17 - 23, 2015
USA | 2015 | 103 | Kirby Dick
One week only, Exclusive Presentation | From the team behind The Invisible War, comes a startling exposé of sexual assaults on U.S. campuses – including the institutional cover-ups and the social toll on victims and their families. Follow the true stories of survivors as they pursue their education while fighting for justice against harassment and pushback at every level.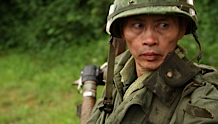 April 30 - May 3, 2015
USA | 2014 | 80 min | Mike Attie , Meghan O'Hara
Film subjects in person Thu Apr 30 | This probing documentary goes deep into the Oregon woods, where a unique band of brothers, many of them veterans of the wars in Iraq and Afghanistan, gather together to recreate a war that a whole generation would rather forget: Vietnam.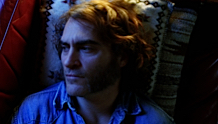 April 6
USA | 2014 | 148 Minutes | Paul Thomas Anderson
Director Paul Thomas Anderson adapts the classic comedic novel, with Joaquin Phoenix leading a stunning cast as private eye Doc Sportello, in a mystery that is part surf noir, part psychedelic romp—and all Thomas Pynchon. Presented in the same format as the film was shot: on gorgeous 35mm film!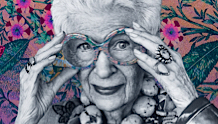 May 8 - 13, 2015
USA | 2015 | 78 Minutes | Albert Maysles
The final film from documentary legend Albert Maysles (Grey Gardens) looks at 93-year-old fashionista Iris Apfel, a quick-witted, flamboyantly dressed style maven who has had an outsized presence on the New York fashion scene for decades.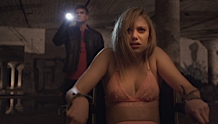 Now Playing
USA | 2014 | 94 min | David Robert Mitchell
Exclusive Seattle Engagement | After a strange sexual encounter, a teenager finds herself haunted by nightmarish visions and the inescapable sense that something is after her in this smart and unrelentingly creepy indie horror film – an audience and critical hit that has been praised as "So damn good! One of the best horror films of the year!" (Wired)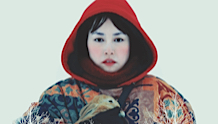 Now Playing
USA | 2014 | 105 min | David Zellner, Nathan Zellner
Indie filmmaker brothers David and Nathan Zellner take on another sibling director duo, the Coen Brothers, in this urban-legend tale of a Japanese woman (Academy Award nominee Rinko Kikuchi) who believes she knows the location of the buried treasure in the movie Fargo, and travels to Minnesota and find it.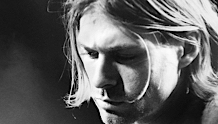 Opens: April 23
USA | 2015 | 132 Minutes | Brett Morgen
Exclusive Engagement. One Week Only! The first authorized portrait of Seattle music icon Kurt Cobain, this raw and visceral journey through his life and career unfolds through the lens of his home movies, recordings, artwork, photography, and journals.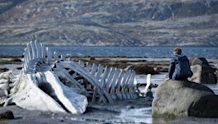 March 30
Russia | 2014 | 140 Minutes | Andrey Zvyagintsev
Academy Award Nominee: Best Foreign Film | This stunning and gripping drama from modern Russian master Andrey Zvyagintsev (The Return, Elena), is the story of an auto repair shop owner in a small fishing village whose home is threatened by a corrupt politician, leading to a dispute that reaps unimaginable consequences.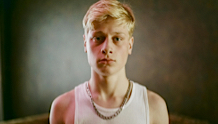 April 27
Canada | 2014 | 140 Minutes | Xavier Dolan
A feisty widowed single mom finds herself burdened with the full-time custody of her unpredictable 15-year-old son with ADHD. The peculiar new neighbor across the street offers her help, and together they find a new sense of balance in this impressive drama about adolescence and mothers from director Xavier Dolan.