Browse All Films
Browse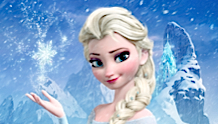 May 2
USA | 2013 | 102 Minutes | Jennifer Lee
Sing along with Disney's Academy Award winning and beloved girl-powerful musical, complete with subtitles and free inflatable Princess wands. Film preceded by a sneak preview of SIFF 2015 Films4Familes programs.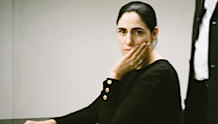 Now Playing
Israel | 2014 | 115 min |
Winner of the Israeli Academy Award for Best Picture and featuring a heart-rending performance by Ronit Elkabetz, this emotional courtroom drama follows a married woman as she spends years fighting for divorce in a country where it can only be legalized by an Orthodox rabbi and a husband's consent.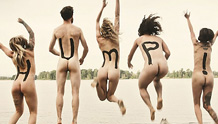 April 30 - May 2, 2015
Created and performed by sex-positive people just like you, HUMP! films are sexy, funny, thought-provoking, artistic, outrageous, and oh so real. See 18 of the hottest HUMP! films in action. It's the best of HUMP! You'll be glad you came.
Tickets $20 all seats | 18+ only
Available only from Stranger Tickets: humptour.strangertickets.com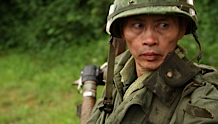 April 30 - May 3, 2015
USA | 2014 | 80 min | Mike Attie , Meghan O'Hara
Film subjects in person Thu Apr 30 | This probing documentary goes deep into the Oregon woods, where a unique band of brothers, many of them veterans of the wars in Iraq and Afghanistan, gather together to recreate a war that a whole generation would rather forget: Vietnam.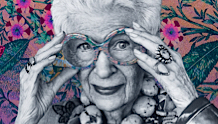 May 8 - 13, 2015
USA | 2015 | 78 Minutes | Albert Maysles
The final film from documentary legend Albert Maysles (Grey Gardens) looks at 93-year-old fashionista Iris Apfel, a quick-witted, flamboyantly dressed style maven who has had an outsized presence on the New York fashion scene for decades.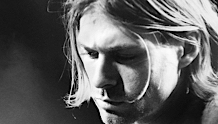 Now Playing
USA | 2015 | 132 Minutes | Brett Morgen
Exclusive Engagement, One Week Only! The first authorized portrait of Seattle music icon Kurt Cobain, this raw and visceral journey through his life and career unfolds through the lens of his home movies, recordings, artwork, photography, and journals.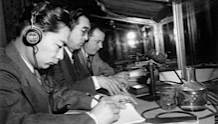 June 28
Japan | 2012 | 100 Minutes | Junichi Suzuki
Director Junichi Suzuki in person. When the US Army realized its deficiencies in intelligence operations against Japan during World War II, Japanese-American soldiers were secretly trained for the Military Intelligence Service (MIS). Called "the human secret weapon for the U.S. Armed Forces" by President Truman, their existence was kept top secret for decades.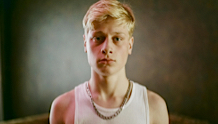 April 27
Canada | 2014 | 140 Minutes | Xavier Dolan
A feisty widowed single mom finds herself burdened with the full-time custody of her unpredictable 15-year-old son with ADHD. The peculiar new neighbor across the street offers her help, and together they find a new sense of balance in this impressive drama about adolescence and mothers from director Xavier Dolan.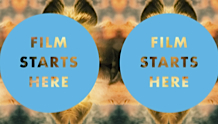 Now Playing
The National Film Festival for Talented Youth (NFFTY), the world's largest film festival for emerging directors aged 24 and younger, is perfect for film fans of any age! NFFTY's programming represents the voice of a new generation, with films covering all topics and genres, from compelling and provocative, to hilarious and uplifting. This year's festival focuses on supporting the next generation of female filmmakers – 48% of the films in NFFTY 2015 were created by a female filmmaker!
Click here to see the full line up of NFFTY films and events, and to purchase advance tickets.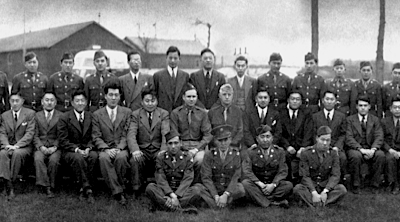 May 3 - June 28, 2015
Japanese filmmaker Junichi Suzuki's three documentary films on the history and experience of Japanese Americans during WWII come to Seattle for a series of special screenings.