Browse All Films
Browse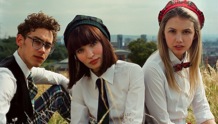 September 12 - 18, 2014
United Kingdom | 2014 | 111 Minutes | Stuart Murdoch
From indie-pop pioneer Stuart Murdoch comes a delightfully different musical. Over the course of one Glasgow summer, three rootless friends fall in love and form a band–though not in that order. Friday through Sunday screenings include an exclusive 30-minute concert from Belle & Sebastian recorded specially for this release.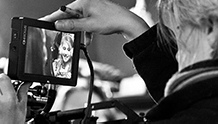 September 21, 2014
Join us for a panel discussion and hear how female filmmakers are breaking the conventional filmmaking methodology to make their movies and how they add excellence and a different perspective to a male dominated landscape. Admission is free.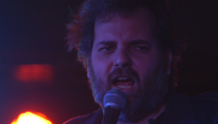 September 27
USA | 221 Minutes |
Dan Harmon and the Harmontown crew in person! – Sep 27
Join Dan Harmon and "Harmontown" regulars–including Erin McGathy, Dungeon Master Spencer Crittendon, and guest comptroller Dino Stamatopoulos (Star-Burns!)–for their first Seattle episode, and a sneak preview screening of Harmontown the documentary, which chronicles their calamitous cross-country tour.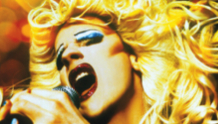 October 10
USA | 2001 | 95 Minutes | John Cameron Mitchell
FREE tambourines and gummy bears for all! – Oct 10
SIFF and the Seattle Lesbian and Gay Film Festival team up to for a special midnight celebration of John Cameron Mitchell's iconic drag-rock movie musical, back on the big screen in this special sing along show–complete with FREE tambourines and gummy bears for all! Dress up in your biggest wigs and craziest heels, bring your back-up group, and join in with The Angry Inch. But for Pete's sake do not put a bra in a dryer. It warps!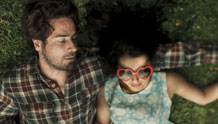 September 21, 2014
Norway | 2013 | 96 minutes | Iram Haq
A twentysomething single mother in Norway's expatriate Pakistani community struggles with her dysfunctional relationships with her perpetually disapproving mother, her increasingly neglected child, and her not-committed to her boyfriend in this startlingly assured feature debut by Norwegian actor, singer and filmmaker Iram Haq.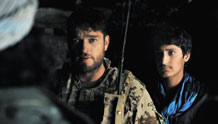 September 19, 2014
Germany | 2014 | 102 minutes | Feo Aladag
German army commander Jesper forms a bond with his Afghani translator, Tarik, as they try to protect a village from the growing Taliban influence. Gorgeously shot on location in Afghanistan and loosely based on several real-life incidents, Inbetween Worlds honestly explores the tense plight of its characters on both sides of the fence.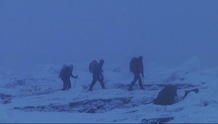 September 26 - 28, 2014
USA | 2012 | 75 Minutes | Dave Ohison
Filmmakers in attendance Sept 26 & 27 | The second highest peak on Earth, K2 is also one of the most dangerous. This breathtaking documentary follows a team of world-class alpinists in a dangerous foray of high altitude mountaineering, as they attempt to summit the peak on the 100-year anniversary of the Duke of Abruzzi's landmark expedition.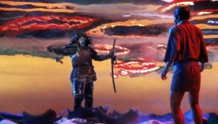 October 5
Japan | 1980 | 180 Minutes | Akira Kurosawa
The first feature to play at the new Capitol Hill location of the Egyptian theater upon opening in 1980, this Akira Kurosawa fan favorite was also winner of the Palm D'Or at the Cannes Film Festival. Set in 16th century feudal Japan, the director's return to the samurai genre is stunningly colorful and huge in scope.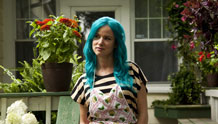 September 20, 2014
USA | 2014 | 107 minutes | Jen McGowan
Punk-rocker turned suburban housewife, Kelly (Juliette Lewis), is nostalgic for a life she can no longer have and intimidated by a future she is not sure she wants. Director Jen McGowan scheduled to attend.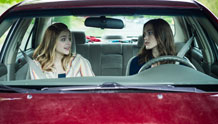 September 18, 2014
USA | 2014 | 100 minutes | Lynn Shelton
Opening Night Film and Party – Sep 18
Having spent her twenties comfortably inert, 28-year-old Megan (Keira Knightley) finds herself squarely in an adulthood crisis with no career prospects, no particular motivation to find one and no one to relate to, including her high school boyfriend. Director Lynn Shelton scheduled to attend.