Browse All Films
Browse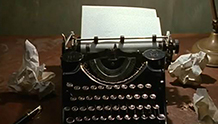 March 9
110 minutes |
The First Draft screenplay series offers local screenwriters the opportunity to stage readings of their work using professional actors in front of a live audience, followed by feedback from industry insiders and audience members, alike. The scripts for Monday, March 9 will be The Little Drummer Grrrl written by Jess Grant and Czar of Detroit by Guy Steele and Arthur Rains-McNally.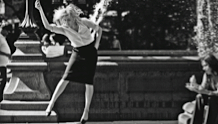 March 25
USA | 2013 | 86 min | Noah Baumbach
Growing Up Baumbach: Late 20's, Confusion, and Finding Yourself | Frances, a post-college aspiring dancer, struggles after her best friend falls in love and moves out. Baumbach collaborated with co-writer/star Greta Gerwig for this candid but loving look at a generation coming of age.
Free for members! Only $5.00 General Admission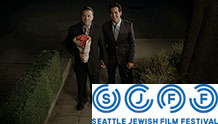 March 15
69 minutes |
In Yiddish, "gay gezunt" means "don't worry, so long as you're healthy." This series features 2 Academy Award nominated shorts, <i>Facing Fear</i> (USA, 2013) and <i>Summer Vacation</i> (Israel 2012), <i>The Seder</i> (Canada, 2013) and <i>Zazaland</i> (Israel, 2014).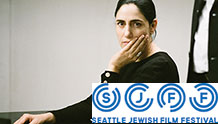 March 21
116 minutes |
Ronit Elkabetz, Shlomi Elkabetz | Drama | 2014 | France, Germany, Israel | French, Hebrew w/subtitles
An Israeli woman seeking to finalize her divorce finds herself effectively put on trial by Israel's religiously based marriage laws in this Golden Globe®-nominated film.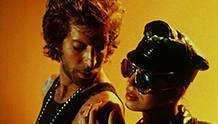 Now Playing
Designed for anyone curious about exploring this oft-misunderstood genre, this class offers an introductory survey of the pornographic film and the changing laws, technologies, social mores, and sexual cultures that inspired its historical development.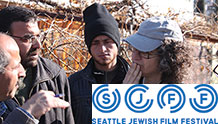 March 15
78 minutes |
AJC Bridge Series
Peter Cohn | Documentary | 2013 | USA | Arabic, Hebrew w/subtitles
A gripping, unbiased, complex look at the daily lives and diverse perspectives of several West Bank residents.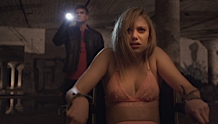 Opens: March 20
USA | 2014 | 94 min | David Robert Mitchell
After a strange sexual encounter, a teenager finds herself haunted by nightmarish visions and the inescapable sense that something is after her in this smart and unrelentingly creepy horror film that pairs edge-of-your-seat suspense with an exploration of teen anxiety, yearning, and jealousy.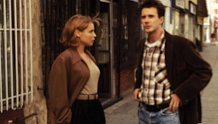 March 18
USA | 1995 | 96 min | Noah Baumbach
Growing Up Baumbach: End of College | Celebrate the 20th Anniversary of Noah Baumbach's decade-defining 1995 breakthrough film which follows a group of friends suffering from post-collegiate ennui and searching for a path in life. Filled with razor sharp dialogue and a sublime cast.
Free for members! Only $5.00 General Admission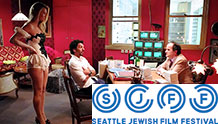 March 19
97 minutes |
Emmanuel Naccache | Comedy | 2013 | Israel | Arabic, English, French, Hebrew w/subtitles
This cheeky spy comedy reimagines the circumstances around the real-life assassination of a Hamas operative.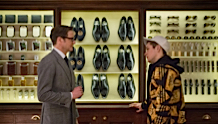 Now Playing
United Kingdom | 2015 | 129 Minutes | Matthew Vaughn
Ends Thu Mar 5 at Egyptian | Starts Fri Mar 6 at Uptown | Director Matthew Vaughn (Layer Cake, Kick–Ass) reinvents the secret agent movie with this action-packed, blood-soaked, subversive comedy starring Colin Firth as a debonair recruiter who brings a young street punk into the world of international espionage.