Browse All Films
Browse
July 14 - 19, 2015
United Kingdom | 2015 | 180 Minutes | Rufus Norris
Director David Hare adapts the non-fiction work of Pulitzer Prize winner Katherine Boo into a humane and heart-breaking tale, told on an epic scale, that offers a richly detailed insight into life in the slums of Mumbai.
August 7 - 9, 2015
United Kingdom | 2015 | 90 Minutes | Rufus Norris
A cornerstone of English drama since the 15th century, Everyman explodes onto the stage in a startling new production with BAFTA winner and Academy Award® nominee Chiwetel Ejiofor (12 Years a Slave) in the title role.
October 15
United Kingdom | 2015 | 240 | Lyndsey Turner
Academy Award® nominee Benedict Cumberbatch ("Sherlock", The Imitation Game, and NT Live's Frankenstein) takes on the title role of Shakespeare's great tragedy. Captured live and presented the same day as performed in London.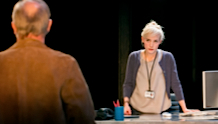 May 8 - 10, 2015
United Kingdom | 2014 | 120 Minutes | Nicholas Hytner
Acclaimed playwright Tom Stoppard (Shakespeare in Love, Rosencrantz and Guildenstern are Dead) returns with a highly-anticipated and intellectually stimulating new play, in which a psychology researcher attempts to answer a troubling question: "What is consciousness?"
July 3 - 9, 2015
United Kingdom | 2015 | 240 Minutes | Simon Godwin
Academy Award® nominee Ralph Fiennes (The English Patient, Schindler's List, The Grand Budapest Hotel) plays Jack Tanner in this exhilarating reinvention of Bernard Shaw's witty, provocative classic: a romantic comedy, an epic fairytale, and a fiery philosophical debate that asks fundamental questions about how we live.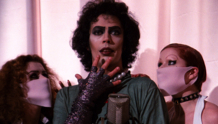 April 18, 2015
USA | 1975 | 100 minutes | Jim Sharman
Don't dream it, be it! Join us for the ultimate midnight movie experience filled with camp, horror, sex, music, audience participation, and general insanity. With live shadow casting by Vicarious Theatre Company and interactive prop bags available for purchase.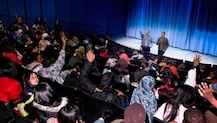 We have expanded our School Screenings program into year-round opportunities for school classes to realize cinema literacy into their curriculums.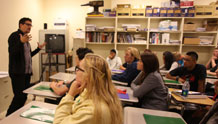 Throughout the year, we bring more than 100 international filmmakers and industry professionals to Seattle.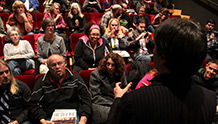 April 25, 2015
120 minutes |
Special Advance Screening of Festival Educational Feature – Apr 25
All Educators are invited to this FREE Teacher Screening of an upcoming Festival feature that will be used for school events at the SIFF Film Center. Before the screening, SIFF Educational Programs Manager Dustin Kaspar will share information about the various ways schools and teachers can be involved with SIFF during the Festival.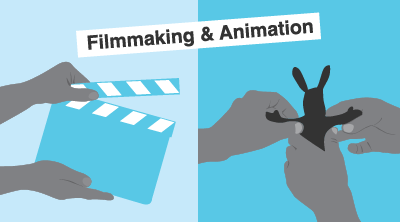 June 22 - August 21, 2015
SIFF is excited to be announcing our first Summer Camps to be held here at the SIFF Film Center. This summer, students between the ages of 8 and 13 will have the opportunity to explore animation and filmmaking with four exciting week-long sessions with master filmmaking educators.