Browse All Films
Browse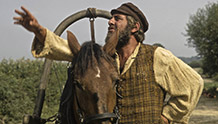 December 25
USA | 1971 | 181 Minutes | Norman Jewison
An all new holiday tradition! – Dec 25
Now at SIFF Cinema Uptown, Tickets on Sale! Party with the best Jewish-themed musical of them all while sing along to "If I Were a Rich Man," "Sunrise Sunset," "To Life," and "Tradition." We're also including the holiday "tradition" of free Chinese food take-out (certified Kosher, of course) and live klezmer music before the show.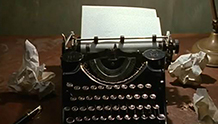 December 8, 2014
110 minutes |
The First Draft screenplay series offers local screenwriters the opportunity to stage readings of their work using professional actors in front of a live audience, followed by feedback from industry insiders and audience members, alike. The script for Monday, December 8 will be Double Blind written by Trina Harris with expert post-reading feedback from Warren Etheredge.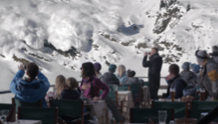 November 21 - December 18, 2014
Sweden | 2014 | 118 Minutes | Ruben Östlund
Ends Thu Dec 18 | This wickedly funny psychodrama from visionary Swedish director Ruben Östlund tells the story of a family on a skiing holiday in the French Alps who find their lives changed after staring down an avalanche during lunch at a mountainside restaurant. A prize winner at this year's Cannes Film Festival and Sweden's Oscar® submission for Best Foreign Language film.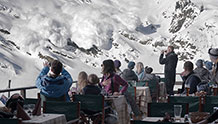 January 17
Sweden | 2014 | 118 minutes | Ruben Östlund
Nordic Lights Film Festival
A critical favorite at the 2014 Cannes Film Festival, where it took the Jury Prize in Un Certain Regard, this wickedly funny and precisely observed psychodrama tells the story of a model Swedish family-handsome businessman Tomas, his willowy wife Ebba and their two blond children-on a skiing holiday in the French Alps.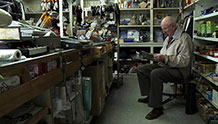 January 17
Iceland | 2013 | 53 minutes | Árni Gunnarsson
Nordic Lights Film Festival
Screens with the short film In Search of Livingstone.
Bjarni Haraldsson, an 83 year old store owner in Saudarkrokur, still mans the counter in the store that his parents established in 1919.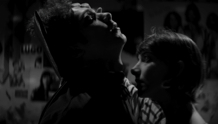 January 9 - 15, 2015
USA | 2014 | 99 Minutes | Ana Lily Amirpour
Independent Spirit Award nominee: Best First Feature | This utterly original genre mash-up of Spaghetti Western, vampire tale, and Iranian cinema uses gorgeous black-and-white cinematography and a pulsing soundtrack to tell the story of a lonely female bloodsucker living in the ghost town of Bad City.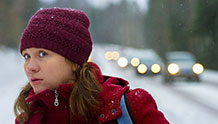 January 17
Sweden | 2014 | 98 minutes | Maria Blom
Nordic Lights Film Festival
Once there was Disa and Laban and their two kids. But now Disa's husband has found a new love, new clothes and a completely new future, while Disa is stuck in a life that is put on hold. But suddenly life takes a different turn. A warm comedy about love and rebellion.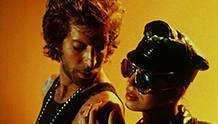 February 4 - March 11, 2015
Designed for anyone curious about exploring this oft-misunderstood genre, this class offers an introductory survey of the pornographic film and the changing laws, technologies, social mores, and sexual cultures that inspired its historical development.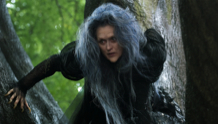 Opens: December 24
USA | 2014 | 125 Minutes | Rob Marshall
Golden Globe Nominee: Best Picture, Best Actress (Emily Blunt), Best Supporting Actress (Meryl Streep) | Director Rob Marshall (Chicago) brings Stephen Sondheim's beloved musical twist on the Grimm fairy tales to the big screen, as Cinderella, Little Red Riding Hood, Jack (of beanstalk fame), and Rapunzel all cross paths in the woods where a baker and his wife are on a quest to reverse a witch's curse.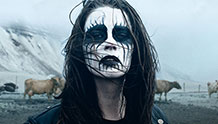 January 17
Iceland | 2013 | 101 minutes | Ragnar Bragason
Nordic Lights Film Festival
A girl is caught between the life that took her brother and her own inability to strike out on her own. In her grief, she finds solace in the dark music of Black Metal and dreams of becoming a rock star.