Browse All Films
Browse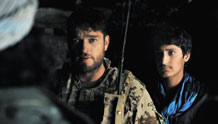 September 19
Germany | 2014 | 102 minutes | Feo Aladag
German army commander Jesper forms a bond with his Afghani translator, Tarik, as they try to protect a village from the growing Taliban influence. Gorgeously shot on location in Afghanistan and loosely based on several real-life incidents, Inbetween Worlds honestly explores the tense plight of its characters on both sides of the fence.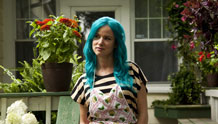 September 20
USA | 2014 | 107 minutes | Jen McGowan
Punk-rocker turned suburban housewife, Kelly (Juliette Lewis), is nostalgic for a life she can no longer have and intimidated by a future she is not sure she wants. Director Jen McGowan scheduled to attend.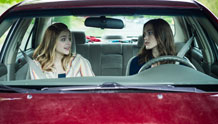 September 18
USA | 2014 | 100 minutes | Lynn Shelton
Opening Night Film and Party – Sep 18
Director Lynn Shelton scheduled to attend
Having spent her twenties comfortably inert, 28-year-old Megan (Keira Knightley) finds herself squarely in an adulthood crisis with no career prospects, no particular motivation to find one and no one to relate to, including her high school boyfriend.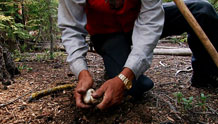 September 20
USA | 2014 | 78 minutes | Sara Dosa
Amid the bustling world of Central Oregon's wild mushroom hunting camps, two former soldiers discover the means to gradually heal their wounds of war, bonding over the search of the elusive and lucrative matsutake mushroom. Director Sara Dosa scheduled to attend.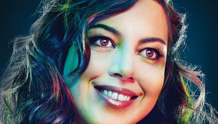 Opens: August 22
USA | 2014 | 91 Minutes | Jeff Baena
From the writer of I Heart Huckabees comes a romantic comedy for the undead. Zach (Dane DeHaan) is devastated by the unexpected death of his girlfriend, Beth (Aubrey Plaza). Then Beth miraculously comes back to life–though she may not be quite the same girl she used to be.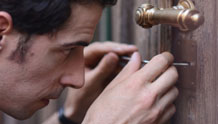 September 21
Argentina | 2014 | 77 minutes | Natalia Smirnoff
Upon learning that his girlfriend is pregnant, 33-year-old locksmith Sebastian begins to have strange visions about his clients.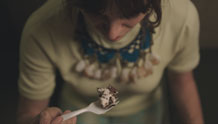 August 31
44 minutes |
It's a little different for everyone.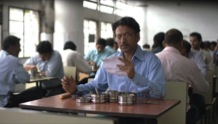 August 18, 2014
India | 2013 | 104 Minutes | Ritesh Bitra
In this tasty, subtle romance a Mumbai office worker (Irrfan Khan) is delivered the wrong lunch by a dabbawala, and finds a note from young housewife (Nimrat Kaur), leading to an unlikely correspondence that will change both of their lives.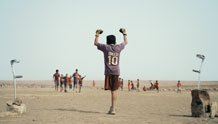 September 1
54 minutes |
Give your abs a workout.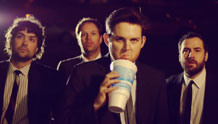 September 1
48 minutes |
From Electraphonic to Aristocrunk, The Memphis Sound is an overview of recent Mid-South flavor curated by a Memphis native.