Browse All Films
Browse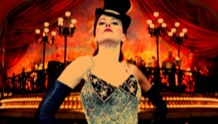 December 31
USA | 2001 | 127 Minutes | Baz Luhrmann
Ring in 2015 with Truth, Beauty, Freedom, and Love! – Dec 31
Ring in a new year filled with truth, beauty, freedom, and capital-L Love with Baz Luhrmann's musical extravaganza. Sing along, wave your free bling rings in the air, and celebrate the Bohemian lifestyle while sipping a glass of liquid diamonds (champagne). C'mon and do the can-can-can!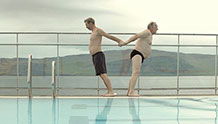 January 16
87 minutes |
Nordic Lights Film Festival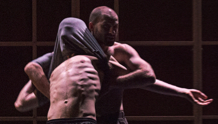 January 10 - 11, 2015
United Kingdom | 2014 | 120 Minutes | Lloyd Newson
Internationally renowned DV8 Physical Theatre combine movement and spoken word in this intense and moving true-life story about a troubled man searching for connection.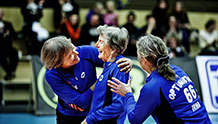 January 15 - 17, 2015
Norway | 2013 | 90 minutes | Gunhild Westhagen Magnor
Nordic Lights Film Festival
The Optimists is a moving, humorous and absorbing documentary film about an extraordinary volleyball team in Hamar town, consisting of ladies between 66 and 98 years of age.
Opening Reception hosted by SWEA, Thursday, January 15, 6 PM
Gunhild Westhagen Magnor and cast member Anne-Grethe Westhagen will be attending the opening.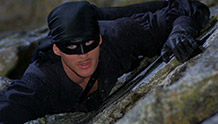 Now Playing
USA | 1987 | 98 Minutes | Rob Reiner
The beloved swashbuckling fairy tale returns to the big screen complete with quote along subtitles for all the best lines, free inflatable swords, and R.O.U.S. (Rodents of Unusual Size).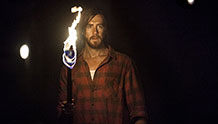 January 17
Norway | 2013 | 96 minutes | Mikkel Brænne Sandemose
Nordic Lights Film Festival
An archeologist obsessed with ancient Viking myth stumbles upon the discovery of a lifetime in this good old fashioned creature feature adventure that's fun for the whole family.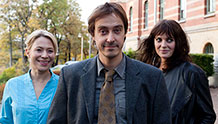 January 18
Finland | 2014 | 93 minutes | Leif Lindblom
Nordic Lights Film Festival
The Raspberry Boat Refugee is a comedy of a Swedish man trapped in the body of a Finn.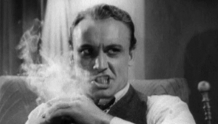 January 30
USA | 1936 | 96 Minutes | Louis J. Gasnier
This vintage camp drug scare film (which later became an off-Broadway musical) warns that "killer weed" is more dangerous than any other drug, and shows how dopers lure children into an enslavement of dancing and piano playing. Horror of horrors! Preceded by another classic pot-poganda film, 1968's "Marijuana," hosted by Sonny Bono.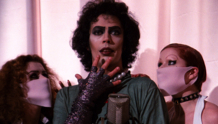 December 20, 2014
USA | 1975 | 100 minutes | Jim Sharman
Don't dream it, be it! Join us for the ultimate midnight movie experience filled with camp, horror, sex, music, audience participation, and general insanity. With live shadow casting by Vicarious Theatre Company and interactive prop bags available for purchase.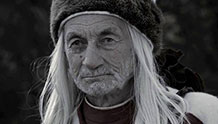 January 18
76 minutes |
Nordic Lights Film Festival
A suite of short films presenting different points of view from the Sámi community—the indigenous peoples of Scandinavia.