Browse All Films
Browse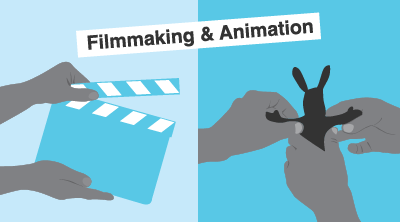 June 22 - August 21, 2015
SIFF is excited to be announcing our first Summer Camps to be held here at the SIFF Film Center. This summer, students between the ages of 8 and 13 will have the opportunity to explore animation and filmmaking with four exciting week-long sessions with master filmmaking educators.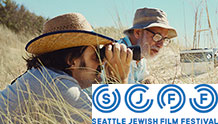 March 22, 2015
120 minutes (approx.) |
Ticket includes screening of Mr. Kaplan followed by a farewell toast, refreshments and lite bites.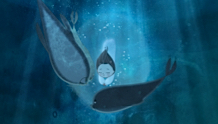 May 2 - 4, 2015
Ireland | 2014 | 93 Minutes | Tomm Moore
Academy Award Nominee: Best Animated Feature | This enthralling, breathtakingly gorgeous, hand-drawn animated fantasy from the creators of The Secret of Kells is based on the Irish legend of the last of the sea-children, who go on an epic journey to save the world of magic and discover the secrets of their past.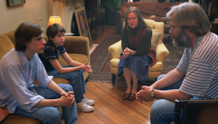 March 11, 2015
USA | 2005 | 81 min | Noah Baumbach
Growing Up Baumbach: The High School Years | Based on the director's own experiences this beloved coming-of-age dramedy – now celebrating its 10th anniversay – explores the confusing and conflicted feelings after the break-up of the Berkman family in 1980s Brooklyn.
Free for members! Only $5.00 General Admission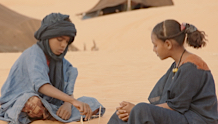 April 20
France | 2014 | 97 Minutes | Abderrahmane Sissako
Academy Award Nominee: Best Foreign Film | This timely political drama from world cinema master Abderrahmane Sissako takes place near the ancient Malian city of Timbuktu, where a proud cattle herder's family finds their peaceful lives upended by a regime of terror imposed by the ruling Jihadists. After the film, join us for the announcement of the SIFF 2015 African Pictures program.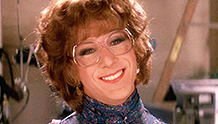 April 18
USA | 1982 | 116 minutes | Sydney Pollack
Tootsie is one of the greatest comedies ever made. Dustin Hoffman's pitch-perfect performance as a female soap opera star was blessed with a spectacular cinematic foundation by director Sydney Pollack. Film scholar Warren Etheredge will facilitate our dissection of the comedic art as we evaluate how this brilliant screenplay came to hilarious life.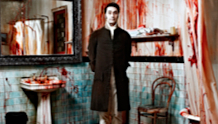 Now Playing
New Zealand | 2014 | 86 min | Taika Waititi, Jemaine Clement
From the creators of "Flight of the Conchords" comes this hilarious mockumentary about four vampire roommates who squabble over household chores, struggle to keep up with the latest trends, cruise the clubs, and antagonize the local werewolves. Oh yeah, they also have a very, very strict diet.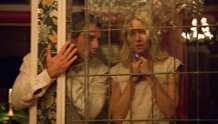 April 1
USA | 2015 | 94 min | Noah Baumbach
Growing Up Baumbach: Becoming an Adult | In the newest slice-of-life comedy from Noah Baumbach, a married couple hitting their mid-forties (Ben Stiller and Naomi Watts) become friendly with a twenty-something hipster couple (Adam Driver and Amanda Seyfried) and discover the infectious energy and enthusiasm of youth.
Free Screening | Pass Required Attend any of the first three films in the Growing Up Baumbach series to receive a free pass good for two admissions to this special sneak preview screening.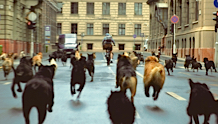 Opens: April 10
Hungary | 2014 | 117 min | Kornél Mundruczó
This stunning Hungarian thriller – winner of Prize Un Certain Regard at the 2014 Cannes Film Festival – features a mixed-breed dog named Hagen who, after he is separated from the young girl that loves him, leads a pack of unwanted strays in a rebellion to rise up and bite the hands that abuse them.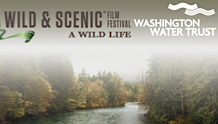 April 23
5 hours (approximate) |
Presented by Washington Water Trust. Prepared to be amazed, motivated, inspired and wowed by this special collection of environmental and adventure films celebrating the natural and wild world!