Browse All Films
Browse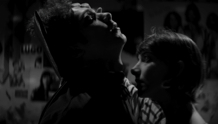 Now Playing
USA | 2014 | 99 Minutes | Ana Lily Amirpour
Film Center through Jan 15 | Uptown starting Jan 16 This utterly original genre mash-up of Spaghetti Western, vampire tale, and Iranian cinema uses gorgeous black-and-white cinematography and a pulsing soundtrack to tell the story of a lonely female bloodsucker living in the ghost town of Bad City. Independent Spirit Award nominee: Best First Feature.
January 23 - 29, 2015
France | 2014 | 80 | Jean-Luc Godard
Winner of the Jury Prize at the 2014 Cannes Film Festival, Jean-Luc Godard's latest is a sensorially immersive experience that employs 3D technology to mind-expanding effect. A late-period masterpiece from a legendary director still very much in control of his craft, Goodbye to Language has been hailed as a "thrilling cinematic experience" (Manohla Dargis, The New York Times).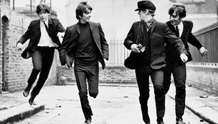 January 30 - February 1, 2015
Great Britain | 1964 | 87 Minutes | Richard Lester
50th Anniversary 4K restoration! One of the most deliriously entertaining movies of all time, The Beatles' classic reinvention of the movie musical returns to the big screen in a stunning new restoration featuring a surround sound mix.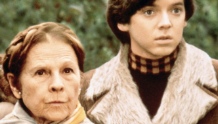 February 13 - 15, 2015
USA | 1971 | 91 Minutes | Hal Ashby
A Valentine Treat!
Celebrate Valentine's Day with a love story that transcends the ages, Hal Ashby's tender outsider classic about the relationship between the faux-suicidal young man Harold and his unlikely kindred spirit, the goofy septuagenarian Maude. With pre-show Cat Stevens sing along and a drawing for a custom Harold and Maude gift package at each show.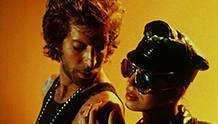 February 4 - March 11, 2015
Designed for anyone curious about exploring this oft-misunderstood genre, this class offers an introductory survey of the pornographic film and the changing laws, technologies, social mores, and sexual cultures that inspired its historical development.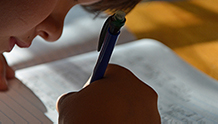 February 8 - March 15, 2015
Everyone's a critic, but how do critics know how to judge whether a film is good or bad? In this discussion-centric workshop for young film enthusiasts, participants will learn how to think about a film critically beyond just the initial visceral reaction of an audience member.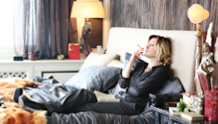 Opens: February 6
Italy | 2013 | 110 minutes | Paolo Virzí
Italy's official Oscar® submission, director Paolo Virzi's chic thriller features a stunning ensemble cast in the tale of two families whose destinies are tied together by a road accident, an event which exposes the self-destructive vanity of those who selfishly cling to the top.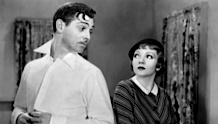 January 27, 2015
USA | 1934 | 105 minutes | Frank Capra
Sweeping the Oscars® to win Best Picture Director, Actor, Actress, and Screenplay, Capra's landmark romantic comedy follows a spoiled heiress (Claudette Colbert) who forms an unlikely bond with a brash newspaper reporter (Clark Gable).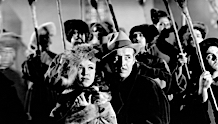 February 10
USA | 1937 | 132 minutes | Frank Capra
Capra's most extravagant production follows the survivors of a plane that crashes in the Himalayas who discover the enchanted paradise of Shangri-La. This stunning restoration features newly discovered footage.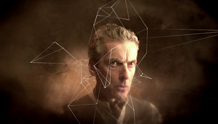 February 13 - 19, 2015
United Kingdom | 2014 | 85 Minutes | Julian Jones
The handwritten, illustrated journals of Leonardo da Vinci – the world's most renowned inventor, philosopher, and painter–are brought to life in stunning 3D. Award-winning actor and current "Doctor Who," Peter Capaldi, guides this comprehensive journey into da Vinci's ambition, his wonder at the natural world, and the power of his artistic imagination.