Browse All Films
Browse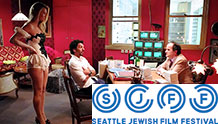 March 19
97 minutes |
Emmanuel Naccache | Comedy | 2013 | Israel | Arabic, English, French, Hebrew w/subtitles
This cheeky spy comedy reimagines the circumstances around the real-life assassination of a Hamas operative.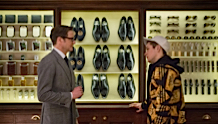 Now Playing
United Kingdom | 2015 | 129 Minutes | Matthew Vaughn
Director Matthew Vaughn (Layer Cake, Kick–Ass) reinvents the secret agent movie with this action-packed, blood-soaked, subversive comedy starring Colin Firth as a debonair recruiter who brings a young street punk into the world of international espionage.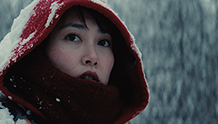 March 1, 2015
USA | 2014 | 104 minutes | David Zellner
When a lonely Japanese woman believes she knows the location of a buried treasure after watching and re-watching Fargo on an old VHS tape, she leaves her cluttered and mundane life in Tokyo to travel to Minnesota and find it.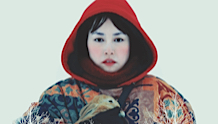 Opens: March 20
USA | 2014 | 105 min | David Zellner, Nathan Zellner
Indie filmmaker brothers David and Nathan Zellner take on another sibling director duo, the Coen Brothers, in this urban-legend tale of a Japanese woman (Academy Award nominee Rinko Kikuchi) who believes she knows the location of the buried treasure in the movie Fargo, and travels to Minnesota and find it.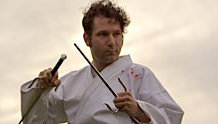 Opens: March 13
Canada | 2014 | 88 min | Jaret Belliveau, Matthew Bauckman
This wildly entertaining documentary about one man's search for stardom follows Elliot "White Lightning" Scott, whose mission in life is to become Canada's first action hero through his ambitious no-budget karate epic Blood Fight. With support from his girlfriend/cinematographer/producer/caterer Linda, Scott takes a no-holds-barred approach to completing his film.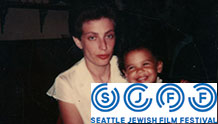 March 19
65 minutes |
Lacey Schwartz | Documentary | 2014 | USA | English
When Lacey Schwartz's parents divorce, she begins to unravel a deep family mystery that redefines her identity.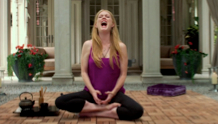 Now Playing
Canada | 2014 | 111 Minutes | David Cronenberg
From director David Cronenberg comes this modern Hollywood gothic, a darkly comic peek into the heart of a Hollywood family's need for fame and validation. With Julianne Moore, Mia Wasikowska, John Cusack, and Robert Pattinson. "Hilariously funny and, dare I say it, yes, pernicious. I love this film more than I love my own mustache." - John Waters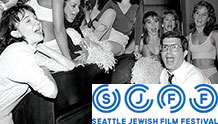 March 20
120 minutes (approx.) |
Join the J for cookies and coffee and a star-studded biopic, preceded by a sneak peak of the Seattle Jewish Theatre Company's upcoming show "Beau Jest." For ages 65+ family/caregivers, and pass holders only. Space limited, registration required.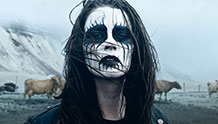 February 27 - March 1, 2015
Iceland | 2013 | 101 minutes | Ragnar Bragason
Faith. Redemption. Judas Priest. Megadeth! Hera is not like the other girls in her small Icelandic town: she's a sexy, howling, DIY headbanger whose songs are a tribute to her dead heavy metal-obsessed brother.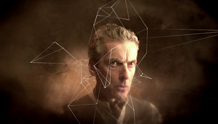 February 13 - 19, 2015
United Kingdom | 2014 | 85 Minutes | Julian Jones
The handwritten, illustrated journals of Leonardo da Vinci – the world's most renowned inventor, philosopher, and painter–are brought to life in stunning 3D. Award-winning actor and current "Doctor Who," Peter Capaldi, guides this comprehensive journey into da Vinci's ambition, his wonder at the natural world, and the power of his artistic imagination.