Browse All Films
Browse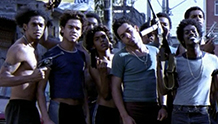 November 4
Brazil | 2002 | Film: 130 minutes | Discussion: 30 minutes | Fernando Meirelles, Kátia Lund
In 2002 City of God provided a hyper-stylized view into the favela culture of Rio de Janeiro. The kinetic film still packs an emotional punch but the violence in the favelas became topical again as Brazil controversially attempted to 'clean up' it's slums for the World Cup. Our post-screening discussion will focus on not just the aftermath of Brazil's decision but also how any city can begin to effectively turn around the violence within a community in a more positive way.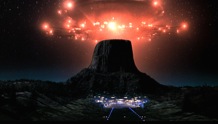 November 1, 2014
USA | 1977 | 137 minutes | Steven Spielberg
Director's Cut, New 35mm Print! | Steven Spielberg's UFO classic features stunning visuals and an iconic synthesized finale to tell the story of aliens communicating with a variety of Earthlings, including a young boy, a suburban father (Richard Dreyfus), and a curious scientist (François Truffaut!).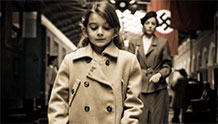 November 23
180 minutes |
Seattle Turkish Film Festival
6:00 PM - Reception at University Of Washington Kane 120
7:00 PM - Film at University Of Washington Kane 120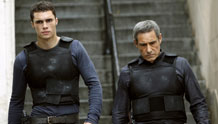 October 27, 2014
France | 2014 | 85 minutes | Fabrice Du Welz
Weapon supervisor and shooting instructor for the National Police, 25-year-old Vincent Milès is an expert in combat shooting. Courted by the elites, but when he refuses, he is dragged into an infernal swirl of violence, in the middle of a series of heists, murders and relentless police internal war opposing his godfather to his mentor.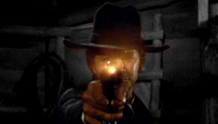 November 28 - 30, 2014
Italy | 1980 | 91 Minutes | Ferdinando Baldi
The film that sparked the 1980s 3D revival returns in a newly restored version. This bonkers spaghetti western is pure lowbrow fun, and lives up to its name (even the exclamation point) through a relentless barrage of punching fists, flaming arrows, flying bats, bouncing bosoms, and a truly unforgettable diaper changing–all in 3D!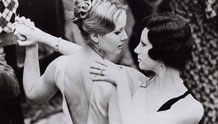 November 15
Italy | 1971 | 111 minutes | Bernardo Bertolucci
In Mussolini's Italy, the repressed bourgeois Marcello Clerici, trying to purge memories of a youthful, homosexual episode (and murder), joins the Fascist Secret Service in a desperate attempt to fit in. When he accepts an assignment to kill a leftist professor exiled in Paris, he is forced to confront his own ambivalence. Stunning restoration of the Bertolucci masterpiece.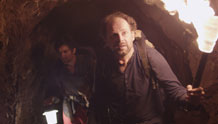 October 23, 2014
France | 2013 | 96 minutes | Xabi Molia
Galaad and Noé meet up at their father's funeral. Half-brothers, they have little in common, apart from an equal share of personal failures.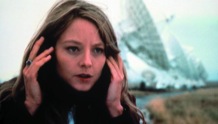 November 1, 2014
USA | 1997 | 150 minutes | Robert Zemeckis
Based on the novel by Carl Sagan, Jodie Foster stars as a scientist who has dedicated her life to the search for intelligent life in the universe. Co-starring Matthew McConaughey (Interstellar), James Woods, John Hurt, and Tom Skerritt, Contact embraces the feeling that something is out there.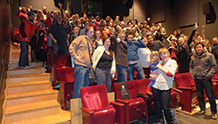 November 16
Crash Cinema is a bi-monthly filmmaking challenge. Can you create a compelling, cohesive film in just eight hours? Find out at SIFF's Crash Cinema.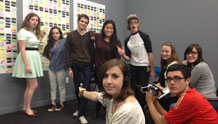 December 13
Crash Kids is a non-competitive movie production challenge that takes participants from movie concept to movie screening over the course of a day. Attending children (aged 8 - 12) work with a professional media educator to create a short film in collaboration with other children in just eight hours.