Browse All Films
Browse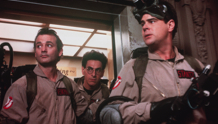 October 31 - November 2, 2014
USA | 1984 | 105 Minutes | Ivan Reitman
If there's something strange in the neighborhood, who you gonna call? If you answered Ghostbusters, then get ready to get slimed again on the big screen during these special Halloween weekend shows.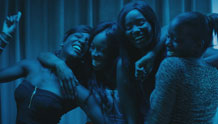 October 24, 2014
France | 2014 | 112 minutes | Celine Sciamma
Oppressed by her family setting, dead-end school prospects, and the boys in the neighborhood, Marieme starts a new life after meeting a group of 3 free-spirited girls.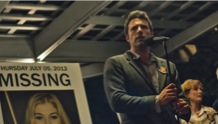 Now Playing
USA | 2014 | 145 Minutes | David Fincher
Director David Fincher (Se7en, The Social Network) brings Gillian Flynn's page-turning mystery to the big screen. On their fifth wedding anniversary, Nick Dunne (Ben Affleck) discovers that his wife Amy (Rosamund Pike) has gone missing. As the clues to her disappearance begin to pile up, the evidence becomes more and more convincing...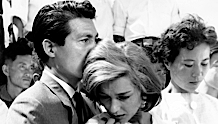 October 31 - November 6, 2014
France | 1959 | 90 minutes | Alain Resnais
French director Alain Resnais' 1959 drama returns to once again captivate audiences in this stunning new 4K restoration. Emmanuelle Riva (recently Oscar® nominated for her role in Amour), and Eiji Okada star as a pair who enter a brief relationship after World War II. Told using an innovative blend of non-linear narrative and voice-over, the film became a major influence on the French New Wave movement.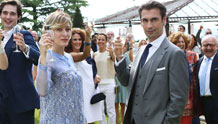 November 17
Italy | 2013 | 110 minutes | Paolo Virzí
Director Paolo Virzí scheduled to attend
Stephen Amidon's novel is transposed from moneyed Connecticut to wintry and wealthy Northern Italy in this chic anxiety-provoking thriller about two families whose destinies are tied together by a road accident. The extraordinary cast lifts this engrossing study of Italian society and a downward spiraling economy. Italy's Official Oscar Submission for Best Foreign Language Film.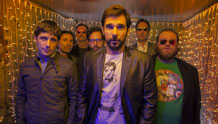 November 14 - 19, 2014
Italy | 2014 | 101 minutes | Sydney Sibilia
Pietro is a researcher and a genius who has just been laid off. In order to survive, he recruits the best of his colleagues: economists, chemists and anthropologists resulting in the A-team of drug dealing. Success is immediate, but at what cost? Winner of the Italian Golden Globe for Best Comedy.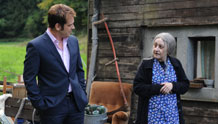 October 30, 2014
Belgium | 2014 | 91 minutes | Sylvestre Sbille
Joe, 40, is as unbearable as he is charming. A wealthy and gifted estate agent, he's an emotional wreck, and a walking disaster as a husband and father.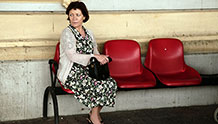 November 7
Romania | 2013 | 110 Minutes |
Romanian Film Festival
Twenty-five years after the fall of Ceausescu's regime, this movie dares to look at those times with something resembling acceptance and nostalgia. A celebration of the opening of the first Romanian film festival in the Pacific Northwest will follow the screening.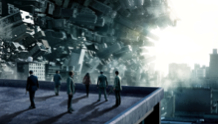 November 4
USA | 2010 | 148 minutes | Christopher Nolan
Christopher Nolan's visionary sci-fi thriller stars Leonardo DiCaprio as the leader of a team of dream thieves who plan to commit corporate espionage by planting an idea in their mark's subconscious. The stunning ensemble cast includes Joseph Gordon-Levitt, Ellen Page, Tom Hardy, Marion Cotillard, Cillian Murphy, and Ken Watanabe.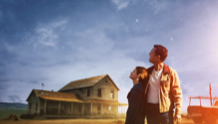 Opens: November 4
USA | 2014 | 169 Minutes | Christopher Nolan
See it first on 35mm film at SIFF Cinema Uptown - tickets now on sale!
One of the most highly anticipated films of the year, the latest epic from Christopher Nolan (Inception) comes to the Uptown in glorious, original 35mm format.