Browse All Films
Browse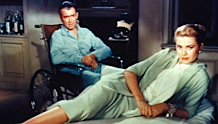 March 14 - 15, 2015
USA | 1954 | 115 Minutes | Alfred Hitchcock
"Look out the window, see things you shouldn't see," nurse Thelma Ritter tells Jimmy Stewart, a New York photographer housebound with a broken leg. But he can't help it, and after he thinks he's seen a murder, he gets his gorgeous girlfriend Grace Kelly involved. Feel free to interpret Hitchcock's disturbing subtext about voyeurism as a stand-in for "filmgoing."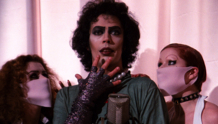 February 21, 2015
USA | 1975 | 100 minutes | Jim Sharman
Don't dream it, be it! Join us for the ultimate midnight movie experience filled with camp, horror, sex, music, audience participation, and general insanity. With live shadow casting by Vicarious Theatre Company and interactive prop bags available for purchase.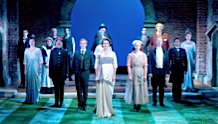 April 4 - 8, 2015
United Kingdom | 2014 | Christopher Luscombe
Summer 1914. In order to dedicate themselves to a life of study, the King and his friends take an oath to avoid the company of women for three years. No sooner have they made their pledge than the Princess of France and her ladies-in-waiting arrive, presenting them with a severe test of resolve.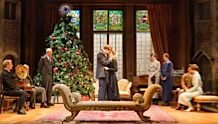 April 4 - 8, 2015
United Kingdom | 2014 | Christopher Luscombe
Autumn 1918. After returning from the trenches of war, soldiers Benedick and Claudio find themselves reacquainted with Beatrice and Hero. As memories of conflict give way to a life of parties and masked balls, Claudio and Hero fall madly, deeply in love, while Benedick and Beatrice reignite their own altogether more combative courtship.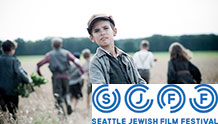 March 18
107 minutes |
Abby Ginzberg | Documentary | 2014 | South Africa, USA | English
Exiled South African Jewish activist Albie Sachs helped Nelson Mandela shape the country's post-apartheid constitution.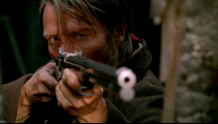 Now Playing
Denmark | 2014 | 100 min | Kristian Levring
Mads Mikkelsen and Eva Green star in this a rip-roaring, blood-spattered saga about a Danish soldier who moves to the American Wild West and undertakes a journey of sin and redemption.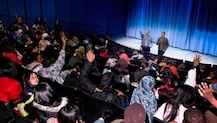 We have expanded our School Screenings program into year-round opportunities for school classes to realize cinema literacy into their curriculums.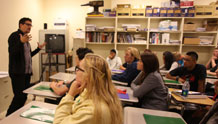 Throughout the year, we bring more than 100 international filmmakers and industry professionals to Seattle.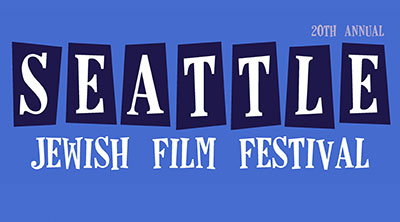 March 16 - 19, 2015
The Seattle Jewish Film Festival (SJFF) is a cinematic exploration and celebration of global Jewish and Israeli life, history, complexity, culture and filmmaking for everyone. For the most up-to-date and complete schedule of films/events, guest artists and programs, sponsors and donation information, please go to: WWW.SEATTLEJEWISHFILMFESTIVAL.ORG
March 14-15, AMC Pacific Place
March 16-19, SIFF Cinema Uptown
March 20-22, Stroum Jewish Community Center - Mercer Island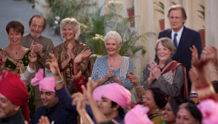 Now Playing
United Kingdom | 2015 | 122 min | John Madden
The Best Exotic Marigold Hotel for the Elderly and Beautiful has only a single remaining vacancy; meaning changes are afoot as Sonny (Dev Patel) makes plans for expansion – and his upcoming wedding. The enchanting cast of the original beloved film returns, including Judi Dench, Maggie Smith, Bill Nighy, and new lodger Richard Gere.