Browse All Films
Browse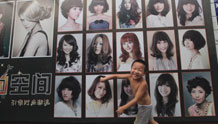 September 20
USA | 2014 | 93 minutes | Jessica Yu
For almost 50 years, the world's population has grown at an alarming rate, raising fears about strains on the Earth's resources. But how true are these claims? Producer Elise Pearlstein scheduled to attend.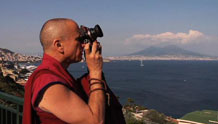 September 20
USA | 2013 | 90 minutes | Tina Mascara, Guido Santi
In this enthralling documentary portrait, Nicholas Vreeland, grandson of fashion icon Diana Vreeland, is headed for life as a high-powered photographer until he undergoes a personal transformation: next stop, life as a Tibetan Buddhist monk.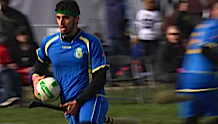 October 16
USA | 2014 | 89 Minutes | Farzad Nikbakht
With live Quidditch demonstration! – Oct 16
Transforming Harry Potter's fictional competition into a physically demanding, real-life sport, Quidditch has secured its place as one of the fastest growing collegiate club sports today. Before the film we'll have a live Quidditch demonstration (to show you how it's done), Potter-themed trivia, and a challenging "catch the snitch" competition.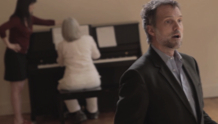 September 24
USA | 2014 | 78 Minutes | Hal Hartley
Filmmaker Hal Hartley adapts 21 different monologues by some of the nation's most exciting playwrights–including Neil LaBute, Danny Hoch, Dan Dietz, and Marcus Gardley–in an unique staged performance. Ranging from the sad to the hilarious, from the angry to the tentatively celebratory, together they from a portrait of the American psyche.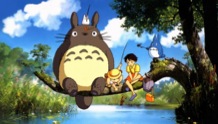 October 4 - 5, 2014
Japan | 1988 | 86 Minutes | Hayao Miyazaki
One of the most endearing and internationally renowned children films of all time, Hayao Miyazaki's animated tale follows two girls who discover that the nearby forest is home to a family of Totoros, gentle but powerful creatures who live in a huge and ancient camphor tree and are seen only by children. English language version.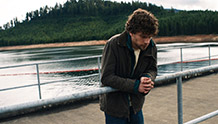 September 22
USA | 2013 | 113 minutes | Kelly Reichardt
From writer-director Kelly Reichardt (Old Joy, Wendy & Lucy, Meek's Cutoff) comes this tense and moody thriller about two Oregon-based environmental activists (Jesse Eisenberg and Dakota Fanning) who team up with a destructive ex-Marine (Peter Sarsgaard) to plot the bombing of a hydroelectric dam.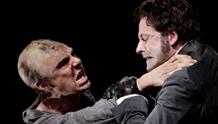 October 31 - November 2, 2014
United Kingdom | 2011 | 2hr 14min | Danny Boyle
Back by popular demand for Halloween, this 2011 production directed by Oscar winner Danny Boyle (127 Hours, Slumdog Millionaire) features Benedict Cumberbatch (BBC's "Sherlock," 12 Years a Slave) as the creature and Jonny Lee Miller (CBS's "Elementary," Trainspotting) as Victor Frankenstein.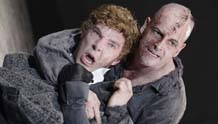 October 31 - November 2, 2014
United Kingdom | 2011 | 2hr 9min | Danny Boyle
In this alternate version of Danny Boyle's stage adaptation of the classic monster story, the stars swap roles with Jonny Lee Miller taking on the role of the creature, and Benedict Cumberbatch as Victor Frankenstein.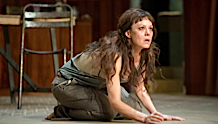 October 10 - 16, 2014
United Kingdom | 2014 | 90 Minutes | Carrie Cracknell
Helen McCrory (The Last of the Haussmans) takes the title role in Euripides' powerful tragedy. Under the direction of Carrie Cracknell, this new adaptation "quakes with female rage and powerlessness" (The Observer), and features music by Will Gregory and Alison Goldfrapp.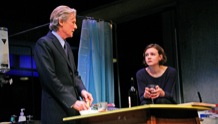 November 7 - 13, 2014
United Kingdom | 2014 | 135 Minutes | Stephen Daldry
Special Week-Long NT Live Engagement! Returning to the National Theatre after last year's sell-out hit "The Audience", Academy Award®-nominated director Stephen Daldry presents this new production of the Olivier Award-winning play featuring stars Bill Nighy and star Carey Mulligan.