Browse All Films
Browse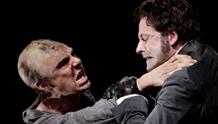 January 24 - 25, 2015
United Kingdom | 2011 | 2hr 14min | Danny Boyle
This 2011 production directed by Oscar winner Danny Boyle (127 Hours, Slumdog Millionaire) features Benedict Cumberbatch (BBC's "Sherlock," The Imitation Game) as the creature and Jonny Lee Miller (CBS's "Elementary," Trainspotting) as Victor Frankenstein.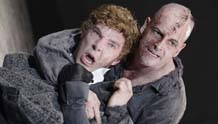 January 24 - 25, 2015
United Kingdom | 2011 | 2hr 9min | Danny Boyle
In this alternate version of Danny Boyle's stage adaptation of the classic monster story, the stars swap roles with Jonny Lee Miller taking on the role of the creature, and Benedict Cumberbatch as Victor Frankenstein.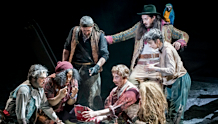 February 14 - 18, 2015
United Kingdom | 2015 | 150 Minutes | Bryony Lavery
Robert Louis Stevenson's classic of murder, money, and mutiny is brought to life in a thrilling new stage adaptation by Bryony Lavery that reverses the story's traditional gender roles. Suitable for ages 10+.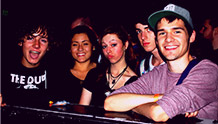 January 31
SIFF FutureWave presents Open Screening for filmmakers aged 24 and under. Bring a film or come and watch the new films in SIFF's remodeled Classroom Cinema. Free for everyone. Films will be presented first-come, first-screened.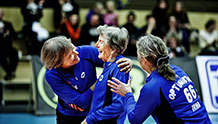 January 15 - 17, 2015
Norway | 2013 | 90 minutes | Gunhild Westhagen Magnor
Nordic Lights Film Festival
The Optimists is a moving, humorous and absorbing documentary film about an extraordinary volleyball team in Hamar town, consisting of ladies between 66 and 98 years of age.
Opening Reception hosted by SWEA, Thursday, January 15, 6 PM
Director Gunhild Westhagen Magnor and subject Anne-Grethe Westhagen are scheduled to attend both screenings.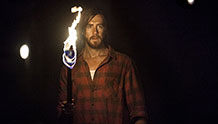 January 17, 2015
Norway | 2013 | 96 minutes | Mikkel Brænne Sandemose
Nordic Lights Film Festival
An archeologist obsessed with ancient Viking myth stumbles upon the discovery of a lifetime in this good old fashioned creature feature adventure that's fun for the whole family.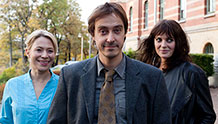 January 18, 2015
Finland | 2014 | 93 minutes | Leif Lindblom
Nordic Lights Film Festival
The Raspberry Boat Refugee is a comedy of a Swedish man trapped in the body of a Finn.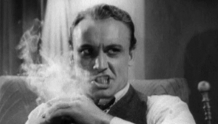 January 30
USA | 1936 | 96 Minutes | Louis J. Gasnier
This vintage camp drug scare film (which later became an off-Broadway musical) warns that "killer weed" is more dangerous than any other drug, and shows how dopers lure children into an enslavement of dancing and piano playing. Horror of horrors! Preceded by a selection of vintage trailers and cartoons.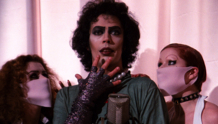 December 20, 2014
USA | 1975 | 100 minutes | Jim Sharman
Don't dream it, be it! Join us for the ultimate midnight movie experience filled with camp, horror, sex, music, audience participation, and general insanity. With live shadow casting by Vicarious Theatre Company and interactive prop bags available for purchase.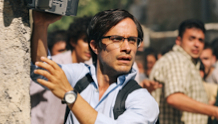 January 26
USA | 2014 | 103 Minutes | Jon Stewart
Based on the best-selling memoir and directed by "The Daily Show" host John Stewart, this explosive drama follows journalist Maziar Bahari (Gael García Bernal) who, after sending footage of the 2009 street riots in Iran to the BBC, was arrested, interrogated, and tortured for 118 days by a man who identified himself only as "Rosewater".