Browse All Films
Browse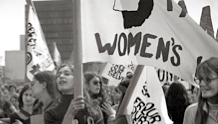 Opens: January 30
USA | 2014 | 92 Minutes | Mary Dore
This thrilling and illuminating new documentary takes an in-depth look at the early days of women's liberation in all its exhilarating, quarrelsome, sometimes heart-wrenching glory, told by those who were on the front lines of the movement from 1966 to 1971.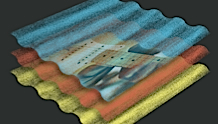 February 28
USA | 2015 | Approx 120 Minutes |
Now accepting submissions! – Feb 28
Artist Home, Seattle Weekly, and SIFF present the 2nd Annual SYNC Music Video Film Festival, featuring an evening of today's most innovative and entertaining music videos in a celebration of the art and craft of the form. Submissions now being accepted!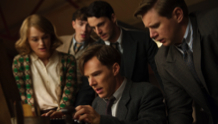 Now Playing
United Kingdom | 2014 | 114 Minutes | Morten Tyldum
2015 Oscar Nominations: Best Picture, Best Actor, Best Supporting Actress, Adapted Screenplay, Director, Film Editing, Original Score, and Production Design. This nail-biting true-life thriller stars Benedict Cumberbatch as the brilliant Cambridge mathematician, cryptanalyst, and computer scientist Alan Turing, who was hailed as a hero for cracking the elusive Enigma code during World War II, then later persecuted and sentenced for being gay.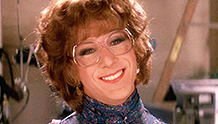 April 18
USA | 1982 | 116 minutes | Sydney Pollack
Tootsie is one of the greatest comedies ever made. Dustin Hoffman's pitch-perfect performance as a female Soap Opera star was blessed with a spectacular cinematic foundation by director Sydney Pollack. Film scholar Warren Etheredge will facilitate our dissection of the comedic art as we evaluate how this brilliant screenplay came to hilarious life.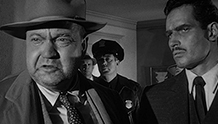 November 15, 2014
USA | 1958 | 360 minutes | Orson Welles
Well known for its extraordinary opening, Touch of Evil is much more than just that initial tracking shot. Its rich cinematography, bold stylistic choices, and gritty story all coalesce to imagine a dark and atmospheric world of crime and corruption. Seattle film critic Sean Axmaker will facilitate this audience exploration with a six-hour dive into the pioneering mind of Orson Welles and his border town masterpiece.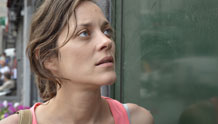 Opens: January 30
Belgium | 2014 | 95 minutes | Jean-Pierre Dardenne, Luc Dardenne
2015 Oscar Nomination: Best Actress. Marion Cotillard stars in this masterfully humanist film from the Dardenne brothers which follows a working-class mother who loses her job, but is given a fighting chance to get it back over the course of a single weekend.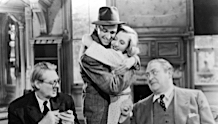 February 17
USA | 1938 | 126 minutes | Frank Capra
Adapted from the Pulitzer Prize-winning play, this romantic screwball comedy about a raucous and very eccentric family earned Capra his third directing Oscar® and was his first collaboration with stars Jean Arthur and James Stewart.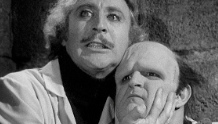 January 25, 2015
USA | 1974 | 106 Minutes | Mel Brooks
"Life! Do you hear me? Give my creation…life!" Mel Brooks' inspired parody of the Universal horror classics stars Gene Wilder as a descendant of the original mad doctor.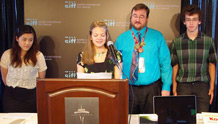 SIFF Education invites youth of all ages to particpate in our Films4Families and FutureWave juries during SIFF 2015.