Browse All Films
Browse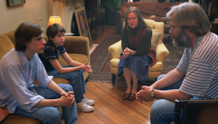 March 11
USA | 2005 | 81 min | Noah Baumbach
Growing Up Baumbach: The High School Years | Based on the director's own family and experience growing up in 1980s Brooklyn, the Baumbach's beloved coming-of-age dramedy explores the confusing and conflicted feelings after the break-up of the Berkman family. The stellar ensemble cast includes Jeff Daniels, Laura Linney, Jesse Eisenberg, Owen Kline, and Anna Paquin.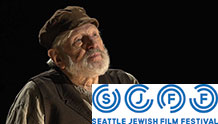 March 16
90 minutes |
John Lollos | Documentary | 2014 | USA | English, Yiddish w/subtitles
The intertwined stories of two beloved Jewish and "Fiddler on the Roof" icons: storyteller Sholom Aleichem and actor Theodore Bikel.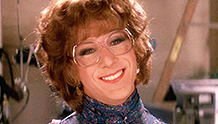 April 18
USA | 1982 | 116 minutes | Sydney Pollack
Tootsie is one of the greatest comedies ever made. Dustin Hoffman's pitch-perfect performance as a female soap opera star was blessed with a spectacular cinematic foundation by director Sydney Pollack. Film scholar Warren Etheredge will facilitate our dissection of the comedic art as we evaluate how this brilliant screenplay came to hilarious life.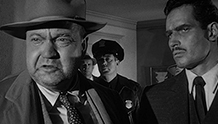 November 15, 2014
USA | 1958 | 360 minutes | Orson Welles
Well known for its extraordinary opening, Touch of Evil is much more than just that initial tracking shot. Its rich cinematography, bold stylistic choices, and gritty story all coalesce to imagine a dark and atmospheric world of crime and corruption. Seattle film critic Sean Axmaker will facilitate this audience exploration with a six-hour dive into the pioneering mind of Orson Welles and his border town masterpiece.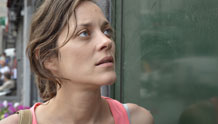 Now Playing
Belgium | 2014 | 95 minutes | Jean-Pierre Dardenne, Luc Dardenne
Marion Cotillard stars in this masterfully humanist film from the Dardenne brothers which follows a working-class mother who loses her job, but is given a fighting chance to get it back over the course of a single weekend.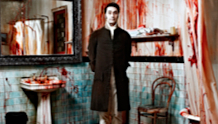 Now Playing
New Zealand | 2014 | 86 min | Taika Waititi, Jemaine Clement
From the creators of "Flight of the Conchords" comes this hilarious mockumentary about four vampire roommates who squabble over household chores, struggle to keep up with the latest trends, cruise the clubs, and antagonize the local werewolves. Oh yeah, they also have a very, very strict diet.
Now Playing Uptown plus Egyptian Midnights Mar 6 & 7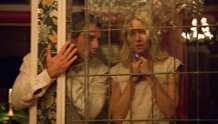 April 1
USA | 2015 | 94 min | Noah Baumbach
Growing Up Baumbach: Becoming an Adult | In the newest slice-of-life comedy from Noah Baumbach, a married couple hitting their mid-forties (Ben Stiller and Naomi Watts) become friendly with a twenty-something hipster couple (Adam Driver and Amanda Seyfried) and discover the infectious energy and enthusiasm of youth. But soon the older couple begins to suspect that their young friends might not quite have it as together as they thought.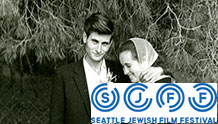 March 19
73 minutes |
Ibtisam Mara'ana Menuhin | Documentary | 2014 | Israel, Palestine | Arabic, Hebrew w/subtitles
Palestinian poet Mahmoud Darwish was an enemy of the Israeli authorities and the voice that molded Palestinian identity.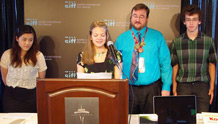 SIFF Education invites youth of all ages to particpate in our Films4Families and FutureWave juries during SIFF 2015.