Browse All Films
Browse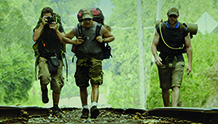 November 5
USA | 2014 | 86 Minutes | Sebastian Junger
In his latest film probing the up-close-and-personal faces of combat, journalist/filmmaker Sebastian Junger (The Perfect Storm) explores the shared struggles that soldiers and war correspondents are confronted with, mentally and emotionally, upon returning home. Sebastian Junger scheduled to attend.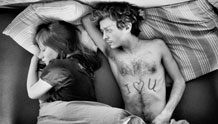 October 25
Switzerland | 2013 | 105 minutes | Germinal Roaux
A pair of young hard-partying lovers are forced to grow up fast in photographer Germinal Roux's first feature, a beautiful elegy on the loss of innocence elevated by stunning black-and-white cinematography and mesmerizing music.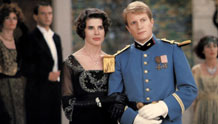 October 25
France | 1983 | 110 minutes | Alain Resnais
Alain Resnais pays tribute to three influential French filmmakers Georges Melies, Marcel L Herbier and Eric Rohmer with this lighthearted film about happiness and the power of the imagination.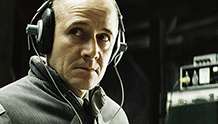 October 21, 2014
Germany | 2006 | Film: 137 min | Discussion: 30 min | Florian Henckel von Donnersmarck
Florian Henckel von Donnersmarck's Oscar-winning first film features an impeccable thriller woven throughout the surveillance of an artistic couple. Art and media scholar Johanna Gosse will be on hand for a post-screening discussion which will focus on the film's representation of surveillance, today's surveillance culture, and is there any way that society can avoid the seemingly inevitable surveillance state.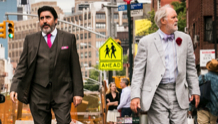 October 27
USA | 2014 | 94 Minutes | Ira Sachs
After nearly four decades together, Ben (John Lithgow) and George (Alfred Molina) finally tie the knot in an idyllic wedding ceremony in lower Manhattan. But when George loses his job soon after, the couple must sell their apartment and temporarily live apart until they can find an affordable new home.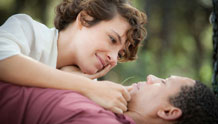 October 25
France | 2014 | 95 minutes | Emmanuel Mouret
Romantic melodrama in all its moody glory is the raison d'être for this sumptuous, South of France-set tale. A famous pianist (Jasmine Trinca) and her working class lover (Joey Starr) find the path to happiness blocked by the man's unforgiving ex (Virginie Ledoyen).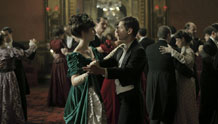 October 30
France | 2012 | 91 minutes | René Féret
An eye-catching period piece, offering a moody tale of incest and deceit set in the rarefied atmosphere of the high society of the Belle Époque, circa 1900.Based on the best-seller by Gladys Huntington, young and beautiful, but utterly bankrupt, Madame Solario vacations at aristocratic Lake Como.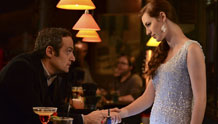 October 30
France | 2013 | 100 minutes | Axelle Ropert
Boris and Dimitri Pizarnik are doctors in Paris's Chinese quarter. The two brothers work together and devote all their time to their patients. One night, they treat a young diabetic girl being raised by her single mother, Judith. When both brothers fall in love with Judith, everything is turned upside down…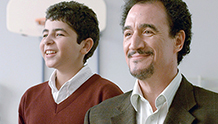 November 18
Canada (Québec) | 2011 | Film: 94 minutes | Discussion: 30 minutes | Philippe Falardeau
An Algerian immigrant takes over a Canadian classroom and experiences the power and challenges of educating in today's society. While struggling with his own immigration issues, he fights to educate the students in a manner that challenges the status quo. Following the screening will be a discussion of the variety of challenges facing teachers in our modern classroom, exploring any ways that public and parents can be more aware and involved in the educational system.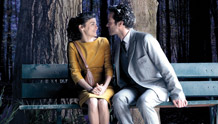 November 3
France | 2013 | 95 minutes | Michel Gondry
Michel Gondry's wildly imaginative new film is a romance between Colin, a posh Parisian bachelor who invents gadgets that delight his friends, and Chloe (Audrey Tautou), a woman with a strange medical condition.