Browse All Films
Browse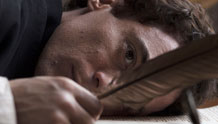 November 16
Italy | 2014 | 137 minutes | Mario Martone
A luminously beautiful biopic of the celebrated eighteenth-century Italian poet, essayist and philosopher Giacomo Leopardi, who created immortal verse whilst struggling with a debilitating illness.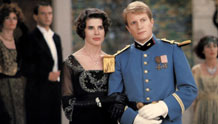 October 25, 2014
France | 1983 | 110 minutes | Alain Resnais
Alain Resnais pays tribute to three influential French filmmakers Georges Melies, Marcel L Herbier and Eric Rohmer with this lighthearted film about happiness and the power of the imagination.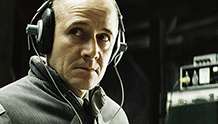 October 21, 2014
Germany | 2006 | Film: 137 min | Discussion: 30 min | Florian Henckel von Donnersmarck
Florian Henckel von Donnersmarck's Oscar-winning first film features an impeccable thriller woven throughout the surveillance of an artistic couple. Art and media scholar Johanna Gosse will be on hand for a post-screening discussion which will focus on the film's representation of surveillance, today's surveillance culture, and is there any way that society can avoid the seemingly inevitable surveillance state.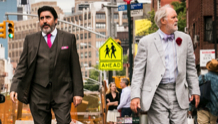 October 27, 2014
USA | 2014 | 94 Minutes | Ira Sachs
After nearly four decades together, Ben (John Lithgow) and George (Alfred Molina) finally tie the knot in an idyllic wedding ceremony in lower Manhattan. But when George loses his job soon after, the couple must sell their apartment and temporarily live apart until they can find an affordable new home.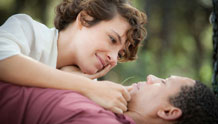 October 25, 2014
France | 2014 | 95 minutes | Emmanuel Mouret
Romantic melodrama in all its moody glory is the raison d'être for this sumptuous, South of France-set tale. A famous pianist (Jasmine Trinca) and her working class lover (Joey Starr) find the path to happiness blocked by the man's unforgiving ex (Virginie Ledoyen).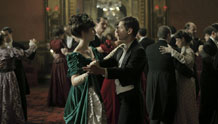 October 30, 2014
France | 2012 | 91 minutes | René Féret
An eye-catching period piece, offering a moody tale of incest and deceit set in the rarefied atmosphere of the high society of the Belle Époque, circa 1900.Based on the best-seller by Gladys Huntington, young and beautiful, but utterly bankrupt, Madame Solario vacations at aristocratic Lake Como.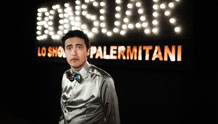 November 16
Italy | 2013 | 90 minutes | Pierfrancesco Diliberto
Director Pif scheduled to attend
The Cosa Nostra's machinations in 1970s Palermo are just parts of everyday life for Arturo as he grows up in this rite-of-passage satire that flickers with humor and emotion. Popular TV satirist Pierfrancesco Diliberto (Pif) does a remarkable job negotiating the delicate balance in his terrific feature debut.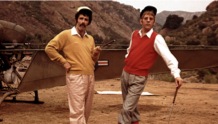 October 18, 2014
USA | 1970 | 116 Minutes | Robert Altman
The exploits of the doctors and nurses at a Mobile Army Surgical Hospital during the Korean War are explored in this wisecracking dark comedy, one of the biggest hits of the 1970s, and a film that announced Altman as one of the most exciting directors of the era. Nominated for five Academy Awards, including Best Picture and Best Director, and winner for Best Screenplay, M*A*S*H also spawned a certain classic television series.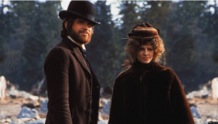 October 23, 2014
USA | 1971 | 121 Minutes | Robert Altman
Presented on 35mm! | A charming but dense profiteer (Warren Beatty) and a shrewd professional madam (Julie Christie) partner up and run a thriving whorehouse in a frontier town. Altman's revisionist Western features gorgeous big-screen cinematography from Vilmos Zsigmond and a soundtrack filled with the moody ballads of Leonard Cohen.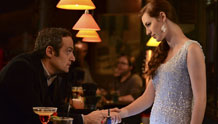 October 30, 2014
France | 2013 | 100 minutes | Axelle Ropert
Boris and Dimitri Pizarnik are doctors in Paris's Chinese quarter. The two brothers work together and devote all their time to their patients. One night, they treat a young diabetic girl being raised by her single mother, Judith. When both brothers fall in love with Judith, everything is turned upside down…