Browse All Films
Browse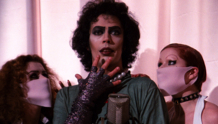 October 31
USA | 1975 | 100 minutes | Jim Sharman
Don't dream it, be it. Celebrate Halloween with the ultimate in camp, horror, sex, and costumed insanity as you join Frank-N-Furter, Brad, Janet, Rocky, Riff Raff, and the rest at the ultimate affair! With live shadow casting by Vicarious Theatre Company and interactive goodie bags of props available for purchase.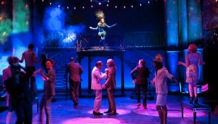 October 11 - 15, 2014
United Kingdom | 2014 | 210 Minutes | Simon Goodwin
For the first time in 45 years, Shakespeare's exuberant romantic comedy returns to the Royal Shakespeare Theatre stage in a lively, modern version filled with music and color. This wry comment on friendship and love takes us from the controlled world of Italian high-society into the wildness of the forest where, it seems, anything can happen.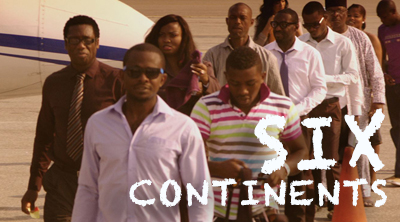 October 21 - November 25, 2014
Six Continents invites participants on an exceptional experience of film and discussion from six extraordinary films representing each continent.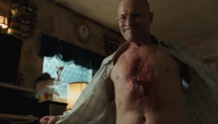 October 17
USA | 2006 | 95 Minutes | James Gunn
From writer/director James Gunn (Guardians of the Galaxy) comes this brilliant and hilarious homage to B-horror films starring Nathan Fillion and Elizabeth Banks. The citizens of a small town find themselves overrun by parasitic worms from outer space that are turning everyone into disgusting, goopy, fleshy monsters.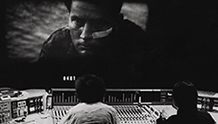 October 22
USA | 180 |
You will be amazed at how much goes into a film sound mix. Bad Animals' Dave Howe breaks down the sound design for a variety of projects across the local Seattle and Hollywood spectrum in the October Film Craft Commentary session.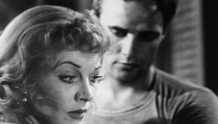 October 3 - 9, 2014
USA | 1951 | 122 Minutes | Elia Kazan
Vivien Leigh and Marlon Brando provide "two of the greatest performances ever put on film" (Pauline Kael) in Elia Kazan's groundbreaking film adaptation of Tennessee Williams' play, which earned twelve Oscar® nominations and four wins, including Best Actress, Best Supporting Actress (Kim Hunter), and Best Supporting Actor (Karl Malden).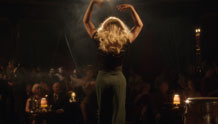 October 24
France | 2014 | 100 minutes | Mario Fanfani
All is not always what it seems and appearances can be deceiving, especially in provincial France in the late 1950s.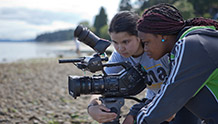 In Longhouse Media's SuperFly Filmmaking Experience workshop, presented by SIFF Education, filmmakers and actors aged 13 to 19 showcase their skills, collaborate with other artists, and premiere original work at Seattle International Film Festival.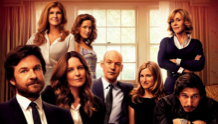 Now Playing
USA | 2014 | 103 Minutes | Shawn Levy
In this dysfunctional family comedy-of-errors, four siblings who have grown apart are forced to return to their childhood home and live under the same roof with their over-sharing mother. The powerhouse ensemble cast includes Tina Fey, Jason Bateman, Jane Fonda, Corey Stoll, Connie Britton, and Adam Driver.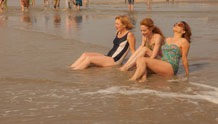 October 27
France | 2014 | 104 minutes | Jean-Jacques Zilbermann
Deported to Auschwitz just before her twentieth birthday, Hélène befriends Lili, a Dutchwoman, and Rose, French like herself. In the camp, the three women help each other survive, but once liberation arrives, they go their separate ways.