Browse All Films
Browse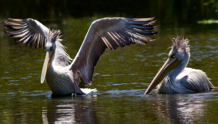 Opens: November 28
USA | 2014 | 79 Minutes | Judy Irving
From the director of The Wild Parrots of Telegraph Hill comes a charming documentary that follows two noble pelicans working to find their place in modern San Francisco: Gigi, a wayward young pelican arrested on the Golden Gate Bridge, and Morro, a half-wild pelican with an injured wing.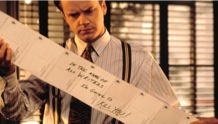 October 17 - 19, 2014
USA | 1992 | 124 Minutes | Robert Altman
One of the best films of the 1990s, this acidic satire of Hollywood ethics (or the lack thereof) follows a slick studio executive (Tim Robbins) who starts receiving death threats from a disgruntled writer. Altman cleverly cast over 65 stars in cameo roles, adding a strange and delightful sheen of reality to the tale.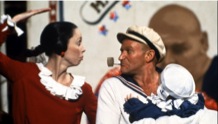 October 18 - 19, 2014
USA | 1980 | 114 Minutes | Robert Altman
Robert Altman was a surprising choice to helm this musical, live-action update of the beloved Popeye comics, featuring Robin Willams as the sailor man with the bulging biceps, Shelly Duvall as Olive Oyl, and original songs written by the great Harry Nilsson. While the film wasn't a box office hit, it has grown into a family favorite, and launched Williams' movie career.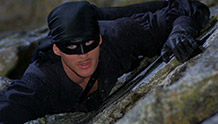 December 12, 2014 - January 4, 2015
USA | 1987 | 98 Minutes | Rob Reiner
The beloved swashbuckling fairy tale returns to the big screen complete with quote along subtitles for all the best lines, free inflatable swords, and R.O.U.S. (Rodents of Unusual Size).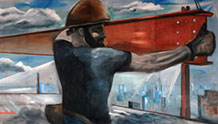 October 25
86 Minutes |
Irish Reels Film Festival
Rebuilding The World Trade Center is the epic story of hope that is emerging from rubble and chaos of 9/11. Since 2006 artist and film maker Marcus Robinson has spent over 2000 days filming the vast new towers rising out of the bedrock of New York City. Filmmaker Marcus Robinson in attendance.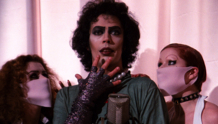 October 31
USA | 1975 | 100 minutes | Jim Sharman
Don't dream it, be it. Celebrate Halloween with the ultimate in camp, horror, sex, and costumed insanity as you join Frank-N-Furter, Brad, Janet, Rocky, Riff Raff, and the rest at the ultimate affair! With live shadow casting by Vicarious Theatre Company and interactive goodie bags of props available for purchase.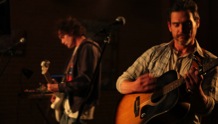 October 17 - 23, 2014
USA | 2014 | 105 Minutes | William H. Macy
The directorial debut of actor and Emmy-winning screenwriter William H. Macy, Rudderless is a sensitive and surprising drama about a grieving father (Billy Crudup) who discovers the music left behind after his college-aged son's death, which encourages him to form a rock band with a talented young musician (Anton Yelchin).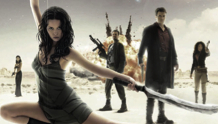 November 3
USA | 2005 | 119 | Joss Whedon
One of the best space-adventure films ever made, Joss Whedon's big-screen resurrection of the beloved television series "Firefly" finds Captain Mal Reynolds and his ragtag crew of the transport ship Serenity on the run from a deadly assassin, and on the path to discovering one of the most terrible secrets in the 'verse.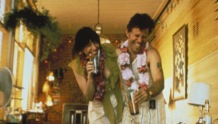 October 22, 2014
USA | 1993 | 187 Minutes | Robert Altman
Presented on 35mm! | Based on the stories of Raymond Carver, Altman returns to the style of his classic film Nashville to follow the lives of 22 suburban Los Angeles residents as they intersect over the course of a few days. The stunning ensemble cast is a who's-who of arthouse cinema talents, including Jack Lemmon, Jennifer Jason Leigh, Tom Waits, Robert Downey Jr, Lili Taylor, and Julianne Moore in a career-making performance.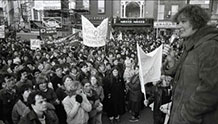 October 25
68 Minutes |
Irish Reels Film Festival
A selection of award winning short documentaries.