Browse All Films
Browse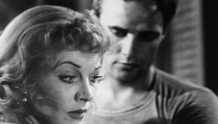 October 3 - 9, 2014
USA | 1951 | 122 Minutes | Elia Kazan
Vivien Leigh and Marlon Brando provide "two of the greatest performances ever put on film" (Pauline Kael) in Elia Kazan's groundbreaking film adaptation of Tennessee Williams' play, which earned twelve Oscar® nominations and four wins, including Best Actress, Best Supporting Actress (Kim Hunter), and Best Supporting Actor (Karl Malden).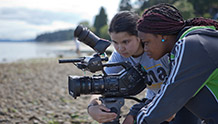 In Longhouse Media's SuperFly Filmmaking Experience workshop, presented by SIFF Education, filmmakers and actors aged 13 to 19 showcase their skills, collaborate with other artists, and premiere original work at Seattle International Film Festival.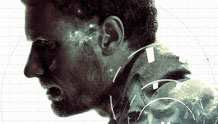 August 30, 2014
45 minutes |
Sometimes scary, sometimes surreal, but always otherworldly.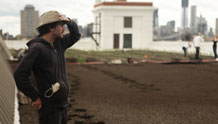 August 30, 2014
51 minutes |
Wild buffalos, greens and fish - these stories are the building blocks of our environment.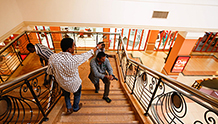 September 10
USA | 2014 | 90 Minutes | Dan Reed
Following in the footsteps of his earlier documentaries Terror in Moscow and Terror in Mumbai, filmmaker Dan Reed travels to Nairobi to investigate the recent terrorist siege of the West Gate Mall in Kenya. Admission is free.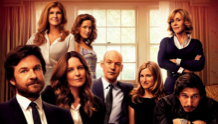 Opens: September 19
USA | 2014 | 103 Minutes | Shawn Levy
In this dysfunctional family comedy-of-errors, four siblings who have grown apart are forced to return to their childhood home and live under the same roof with their over-sharing mother. The powerhouse ensemble cast includes Tina Fey, Jason Bateman, Jane Fonda, Corey Stoll, Connie Britton, and Adam Driver.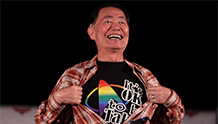 August 22 - 28, 2014
USA | 2014 | 90 minutes | Jennifer Kroot
From a World War II internment camp to "Star Trek" to online celebrity, George Takei's journey has been filled with the unexpected. This crowd-pleasing documentary peeks into the public and private lives of the actor turned equal rights activist and gay icon and his lovable husband, Brad.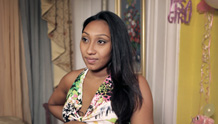 September 22
USA | 2014 | 106 Minutes | Stephanie Wang-Breal
Director and Subjects in attendance – Sep 22
From Emmy®-nominated filmmaker Stephanie Wang-Breal comes a film about second chances as two parents—one in Seattle and one in New York City—navigate the red tape of America's child welfare system as they fight to regain custody of their children.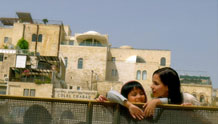 September 19
Philippines | 2013 | 93 minutes | Hannah Espia
This affecting and very timely drama deals with the struggle of an extended Filipino family working in Israel but faced with the prospect of separation when a new law threatens their children with deportation.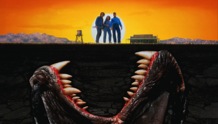 October 18
USA | 1990 | 96 Minutes | Ron Underwood
When sleepy Perfection, Nevada gets attacked by underground monsters, cowpokes Kevin Bacon and Fred Ward team up with a young seismologist, a grumpy store owner (Victor Wong), and a survivalist couple (Reba McEntire and Michael Gross, aka "the dad from Family Ties!") and fight back.