Browse All Films
Browse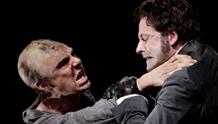 October 31 - November 2, 2014
United Kingdom | 2011 | 2hr 14min | Danny Boyle
Back by popular demand for Halloween, this 2011 production directed by Oscar winner Danny Boyle (127 Hours, Slumdog Millionaire) features Benedict Cumberbatch (BBC's "Sherlock," 12 Years a Slave) as the creature and Jonny Lee Miller (CBS's "Elementary," Trainspotting) as Victor Frankenstein.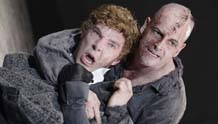 October 31 - November 2, 2014
United Kingdom | 2011 | 2hr 9min | Danny Boyle
In this alternate version of Danny Boyle's stage adaptation of the classic monster story, the stars swap roles with Jonny Lee Miller taking on the role of the creature, and Benedict Cumberbatch as Victor Frankenstein.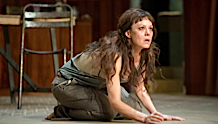 October 10 - 16, 2014
United Kingdom | 2014 | 90 Minutes | Carrie Cracknell
Helen McCrory (The Last of the Haussmans) takes the title role in Euripides' powerful tragedy. Under the direction of Carrie Cracknell, this new adaptation "quakes with female rage and powerlessness" (The Observer), and features music by Will Gregory and Alison Goldfrapp.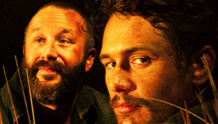 November 28 - December 2, 2014
USA | 2014 | 150 Minutes | Anna Shapiro
Filmed live on Broadway, this acclaimed revival of John Steinbeck's classic stars James Franco (127 Hours, Milk) and Chris O'Dowd in a Tony Award® nominated performance.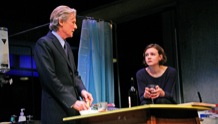 November 7 - 13, 2014
United Kingdom | 2014 | 135 Minutes | Stephen Daldry
Special Week-Long NT Live Engagement! Returning to the National Theatre after last year's sell-out hit "The Audience", Academy Award®-nominated director Stephen Daldry presents this new production of the Olivier Award-winning play featuring stars Bill Nighy and star Carey Mulligan.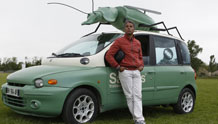 October 26
France | 2014 | 91 minutes | Pascal Rabate
Christian is a divorced father who can only see his young daughter Vanessa every other weekend. When he meets the single mother Christine and decides to participate in a summer TV show, his whole life is turned upside down.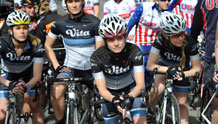 October 26
Canada (Québec) | 2014 | 108 minutes | Alexis Durand-Brault
Cycling star Julie is two races away from winning the World Cup when she is denounced for doping. Alone, guilty, and victim of the ruthless manipulation of others, Julie must find a way out. Heart-pounding from the first scene, this timely film is based on a true story.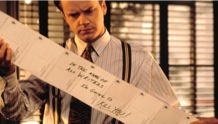 October 17 - 19, 2014
USA | 1992 | 124 Minutes | Robert Altman
One of the best films of the 1990s, this acidic satire of Hollywood ethics (or the lack thereof) follows a slick studio executive (Tim Robbins) who starts receiving death threats from a disgruntled writer. Altman cleverly cast over 65 stars in cameo roles, adding a strange and delightful sheen of reality to the tale.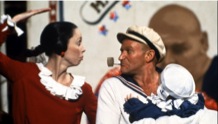 October 18 - 19, 2014
USA | 1980 | 114 Minutes | Robert Altman
Robert Altman was a surprising choice to helm this musical, live-action update of the beloved Popeye comics, featuring Robin Willams as the sailor man with the bulging biceps, Shelly Duvall as Olive Oyl, and original songs written by the great Harry Nilsson. While the film wasn't a box office hit, it has grown into a family favorite, and launched Williams' movie career.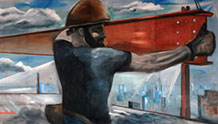 October 25
86 Minutes |
Irish Reels Film Festival
Rebuilding The World Trade Center is the epic story of hope that is emerging from rubble and chaos of 9/11. Since 2006 artist and film maker Marcus Robinson has spent over 2000 days filming the vast new towers rising out of the bedrock of New York City. Filmmaker Marcus Robinson in attendance.