Browse All Films
Browse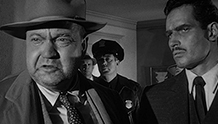 November 15
USA | 1958 | 360 minutes | Orson Welles
Well known for it's extraordinary opening, Touch of Evil is much more than just that initial tracking shot. It's rich cinematography, bold stylistic choices, and gritty story all coalesce to imagine a dark and atmospheric world of crime and corruption. Seattle film critic Sean Axmaker will facilitate this audience exploration with a six-hour dive into the pioneering mind of Orson Welles and his border town masterpiece.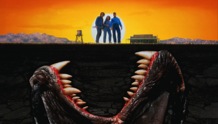 October 18
USA | 1990 | 96 Minutes | Ron Underwood
When sleepy Perfection, Nevada gets attacked by underground monsters, cowpokes Kevin Bacon and Fred Ward team up with a young seismologist, a grumpy store owner (Victor Wong), and a survivalist couple (Reba McEntire and Michael Gross, aka "the dad from Family Ties!") and fight back.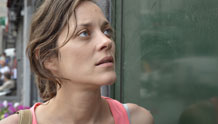 October 23
Belgium | 2014 | 95 minutes | Jean-Pierre Dardenne, Luc Dardenne
French Cinema Now: Opening Night Film & Party – Oct 23
The Dardenne brothers deliver again. Never afraid to tackle difficult subject matter, this time around the celebrated Belgian filmmakers take on the European economic crisis. Two Days, One Night tells the story of Sandra (Marion Cotillard), a working-class mother who loses her job, but who has a fighting chance — and one weekend — to get it back. Opening Night Film and Party!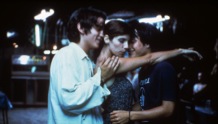 October 4
Mexico | 2001 | 106 Minutes | Alfonso Cuarón
Alfonso Cuarón (Gravity) made his first international splash with this gorgeously visual, narratively daring, and sexually frank tale of two 17-year-old friends (Diego Luna and Gael Garcia Bernal in star-making performances) who meet a beautiful older woman (Maribel Verdu) and convince her to join them on a summer road trip through Mexico.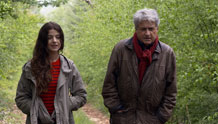 October 23
France | 2012 | 75 minutes | Justine Malle
Justine Malle's semi-autobiographical debut feature is a tribute to the French New Wave and her father, Louis. In it, a 20-year-old college student struggles with infatuation and love as her father, a famous film director, is dying of a degenerative disease.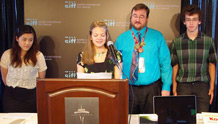 SIFF Education invites youth of all ages to particpate in our Films4Families and FutureWave juries during SIFF 2015.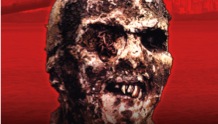 November 1
Italy | 1979 | 91 Minutes | Lucio Fulci
Celebrate the Day of the Dead with Italian maestro Lucio Fulci's eye-skewering, skin-ripping, gore-gushingly graphic horror classic...still the only movie to dare and pit a zombie vs a shark.This newly remastered edition has been scanned in 2K from the original camera negative. Lovingly restored to skull-rotting perfection, this is Zombie like you've never seen or heard it before!