Browse All Films
Browse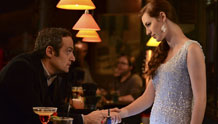 October 30, 2014
France | 2013 | 100 minutes | Axelle Ropert
Boris and Dimitri Pizarnik are doctors in Paris's Chinese quarter. The two brothers work together and devote all their time to their patients. One night, they treat a young diabetic girl being raised by her single mother, Judith. When both brothers fall in love with Judith, everything is turned upside down…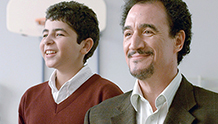 November 18
Canada (Québec) | 2011 | Film: 94 minutes | Discussion: 30 minutes | Philippe Falardeau
An Algerian immigrant takes over a Canadian classroom and experiences the power and challenges of educating in today's society. While struggling with his own immigration issues, he fights to educate the students in a manner that challenges the status quo. Following the screening will be a discussion of the variety of challenges facing teachers in our modern classroom, exploring any ways that public and parents can be more aware and involved in the educational system.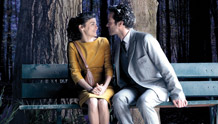 November 3
France | 2013 | 95 minutes | Michel Gondry
Michel Gondry's wildly imaginative new film is a romance between Colin, a posh Parisian bachelor who invents gadgets that delight his friends, and Chloe (Audrey Tautou), a woman with a strange medical condition.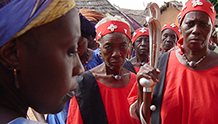 November 11
Senegal | 2004 | Film: 124 minutes | Discussion: 30 minutes | Ousmane Sembene
Ousmane Sembene's masterpiece drove home exceptional artistic commentary on the practice of ritual female genital cutting. Setting the world of tradition against modernity, the stakes for both sides are emotionally conveyed all the way to its final striking image. Professor Kristy Leissle will be leading our post-screening discussion in an exploration of not just the tradition of the film, but the plight of women in the African continent today.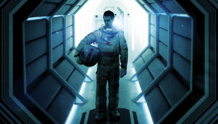 November 1
United Kingdom | 2009 | 97 minutes | Duncan Jones
Duncan Jones' mind-bending tale of space and isolation, follows an astronaut (Sam Rockwell) on a years-long solo mission to a moon colony. With only his computer (voiced by Kevin Spacey) for company, he begins to have hallucinations and a strong sense that he is no longer alone.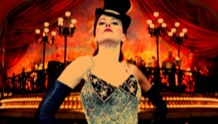 December 31
USA | 2001 | 127 Minutes | Baz Luhrmann
Ring in 2015 with Truth, Beauty, Freedom, and Love! – Dec 31
Ring in a new year filled with truth, beauty, freedom, and capital-L Love with Baz Luhrmann's musical extravaganza. Sing along, wave your free bling rings in the air, and celebrate the Bohemian lifestyle while sipping a glass of liquid diamonds (champagne). C'mon and do the can-can-can!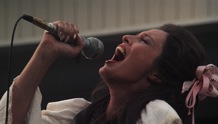 October 21, 2014
USA | 1975 | 159 Minutes | Robert Altman
Considered by many to be Altman's defining film, and certainly his most complex and nuanced, Nashville is set amidst the celebration of America's bicentennial in the capital city of country music, and weaves a mosaic of characters into a convention-defying multi-threaded story about affairs of the heart and despairs of the mind.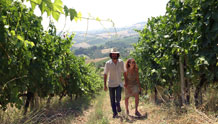 November 14
Italy | 2014 | 85 minutes | Jonathan Nossiter
Four Italian winegrowers live a life we all dream of: growing grains, fruits, and wine in an ecologically progressive, economically just and historically rich way. With the help of their delightfully eccentric film curator friend Gian Luca Farinelli, these contemporary agricultural rebels use the power of fiction films to combat the institutional lies that make any act of freedom today an act of dangerous dissent.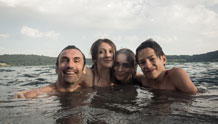 November 13
Italy | 2014 | 93 minutes | Francesco Bruni
Cinema Italian Style: Opening Night Film & Party – Nov 13
Director Francesco Bruni scheduled to attend
One warm summer day in Rome, family will weave in and out of each others lives; the long separated parents, the daughter in her early 20's trying to figure her life out, and the teenage son who must pass his Final Exams and declare his love for a girl on the same day. Cinema Italian Style Opening Night Film & Party!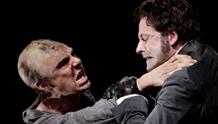 October 31 - November 2, 2014
United Kingdom | 2011 | 2hr 14min | Danny Boyle
Back by popular demand for Halloween, this 2011 production directed by Oscar winner Danny Boyle (127 Hours, Slumdog Millionaire) features Benedict Cumberbatch (BBC's "Sherlock," 12 Years a Slave) as the creature and Jonny Lee Miller (CBS's "Elementary," Trainspotting) as Victor Frankenstein.