Browse All Films
Browse Science On Screen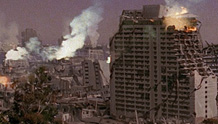 March 31
USA | 1974 | 123 Minutes | Mark Robson
Science on Screen – Mar 31
A benchmark of the 70s disaster movie, Earthquake features Charlton Heston leading an all-star cast who are all caught in "the big one". With introduction by Washington State Seismologist, John Vidale, PhD.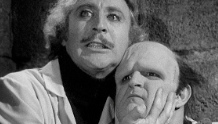 April 14
USA | 1974 | 106 Minutes | Mel Brooks
"Life! Do you hear me? Give my creation…life!" Mel Brooks' 1974 comedy masterpiece returns for a special Science on Screen presentation, introduced by UW Biology Professor Thomas Daniel.