Browse All Films
Filtering by Program: Guests in Attendance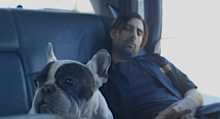 August 28 - September 3, 2015
USA | 2015 | 76 minutes | Bob Byington
SIFF Cinema Uptown | Ends Thu, Sept 3
Jason Schwartzman–and his dog!–star in Bob Byington's off-beat comedy about a misanthropic slacker who struggles to stay employed.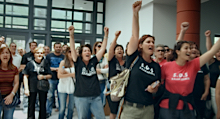 October 14
USA | 2015 | 89 Minutes | Avi Lewis
SIFF Cinema Uptown | Special Event
Author Naomi Klein and director Avi Lewis in person.
Produced in conjunction with Naomi Klein's bestselling book of the same name, this urgent dispatch on climate change contends that the greatest crisis we have ever faced also offers us the opportunity to address and correct the inhumane systems that have created it.