Browse All Films
Filtering by Program: Guests in Attendance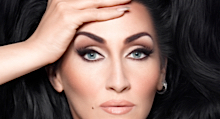 November 11
180 Minutes
SIFF Cinema Egyptian | Visiting Program
Third Place Books presents Michelle Visage in person for the release of her new book "The Diva Rules: Ditch the Drama, Find Your Strength, and Sparkle Your Way to the Top." Michelle will be in conversation with Seattle's own Jinkx Monsoon, the season 4 winner of "RuPaul's Drag Race"!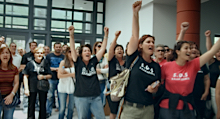 October 14
USA | 2015 | 89 Minutes | Avi Lewis
SIFF Cinema Uptown | Special Event
Author Naomi Klein and director Avi Lewis in person.
Produced in conjunction with Naomi Klein's bestselling book of the same name, this urgent dispatch on climate change contends that the greatest crisis we have ever faced also offers us the opportunity to address and correct the inhumane systems that have created it.