Browse All Films
Browse Guests in Attendance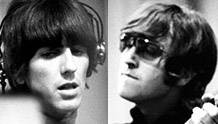 January 30, 2015
USA | 180 Minutes |
3 Hour Expanded Edition! The 1966 album "Revolver" launched a period of studio experimentation for the Beatles that coincided with the end of their concert performances. With memorable songs, such as "Eleanor Rigby", "Yellow Submarine", and "Tomorrow Never Knows", the Beatles pushed popular music to a place it had never been. This deconstruction explores the groundbreaking production techniques that went into producing this landmark piece of music history.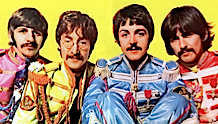 January 31, 2015
USA | 180 Minutes |
3 Hour Expanded Edition! In the history of popular music, there is "Before Sgt. Pepper" and "After Sgt. Pepper". This deconstruction looks at Sgt. Pepper from multiple angles, exploring the history behind the music, and using rare and unreleased recordings to take you through the construction of songs from take one to the final version. You are guaranteed to leave amazed at the Beatles' innovation in the studio, and have a newfound appreciation for the writing of Lennon, McCartney, and Harrison and even the drumming of Ringo Starr!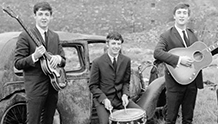 January 30 - February 1, 2015
USA | 150 Minutes |
Sunday encore special: Only $5 for all seats! | In the late fifties, John Lennon, Paul McCartney, George Harrison, and Richard Starkey were four teenagers with no formal training and no ability to read or write music who decided to emulate their American rock heroes. Within a few years, they would change music history-and the world-forever.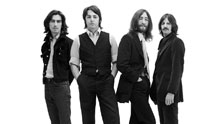 January 31, 2015
USA | 180 Minutes |
3 Hour Expanded Edition! Released in 1968, "The Beatles" (aka, The White Album) contained thirty songs spanning almost every style of music -- from hard rock to country to chamber music to avant garde. Its recording took place during a remarkable year in Beatles history that included a lengthy trip to India and the arrival of Yoko Ono. This deconstruction traces the stories and studio techniques behind the creation of some of the Beatles' most memorable songs from demo to final version, including "While My Guitar Gently Weeps", "Revolution", and "Hey Jude", the band's most successful single.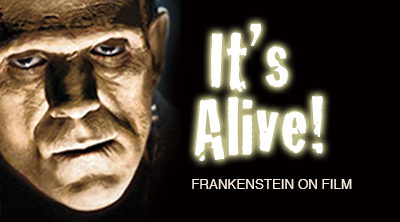 January 23 - 25, 2015
Explore the variety of worlds that have evolved from Mary Shelley's classic monster tale through a panel discussion with members of the Frankenstein Bicentennial Project, a Cinema Dissection with critic Robert Horton, encores of Danny Boyle's stage production starring Benedict Cumberbatch, and screenings of the films Frankenstein, The Bride of Frankenstein, Young Frankenstein, Flesh For Frankenstein, Abbott & Costello Meet Frankenstein, and Frankenweenie.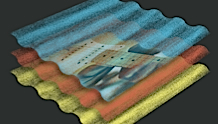 February 28
USA | 2015 | Approx 120 Minutes |
Now accepting submissions! – Feb 28
Artist Home, Seattle Weekly, and SIFF present the 2nd Annual SYNC Music Video Film Festival, featuring an evening of today's most innovative and entertaining music videos in a celebration of the art and craft of the form. Submissions now being accepted!