Browse All Films
Filtering by Program: Guests in Attendance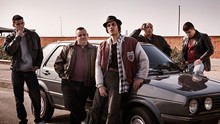 November 14 - 15, 2015
Italy | 2015 | 100 minutes | Claudio Caligari
Actor Alessandro Borghi scheduled to attend. Italy's official submission for the 2016 Academy Award, director Claudio Caligari's final film is a gritty Pasolini-esque story set in the outskirts of Rome in the 1990s, where three young friends are sucked into a dangerous and hedonistic world of organized crime, synthetic drugs, and fast living.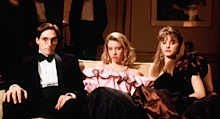 November 30
USA | 1990 | 98 Minutes | Whit Stillman
SIFF Film Center | Special Event
Skype Q&A with director Whit Stillman.
This Academy Award-nominated indie classic chronicles the rise and ultimate decline of a group of young Park Avenue socialites who gather nightly to discuss love, honor, and the impending demise of their class. 25 years later, Metropolitan remains as crisp, ironically comic, and socially relevant as when first released.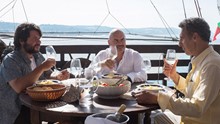 November 13, 2015
Italy | 2015 | 95 minutes | Marco Pontecorvo
Director Marco Pontecorvo, Producer Marco Valerio Pugini scheduled to attend. This touchingly comic story of friendship at an impasse starts when two business partners (Luca Zingaretti and Pasquale Petrolo) discover oil on their property. One sees the possibility of financial stability, while the other worries about the environmental impact, and their relationship is strained even further when an unscrupulous U.S. oil baron (John Turturro) takes an interest in their find.