Browse All Films
Browse Guests in Attendance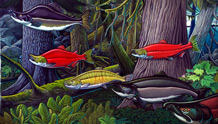 October 6
USA | 2014 | 85 minutes | Mark Titus
Special Benefit Screening at SIFF Cinema Egyptian with food, live music, and filmmakers in person – Oct 6
August Island Pictures, Jackaroo Pictures, and Tom Douglas present a special evening featuring a benefit screening of The Breach, wild salmon prepared by Tom Douglas, a Q&A with the filmmakers and special guests, and live music. Proceeds to benefit SIFF and to support the fight to Save Bristol Bay.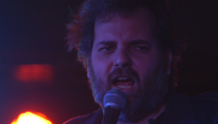 September 27
USA | 221 Minutes |
Dan Harmon and the Harmontown crew in person! – Sep 27
Join Dan Harmon and "Harmontown" regulars–including Erin McGathy, Dungeon Master Spencer Crittendon, and guest comptroller Dino Stamatopoulos (Star-Burns!)–for their first Seattle episode, and a sneak preview screening of Harmontown the documentary, which chronicles their calamitous cross-country tour.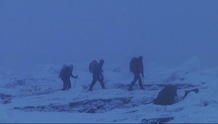 September 26 - 28, 2014
USA | 2012 | 75 Minutes | Dave Ohison
Filmmakers in attendance Sept 26 & 27 | The second highest peak on Earth, K2 is also one of the most dangerous. This breathtaking documentary follows a team of world-class alpinists in a dangerous foray of high altitude mountaineering, as they attempt to summit the peak on the 100-year anniversary of the Duke of Abruzzi's landmark expedition.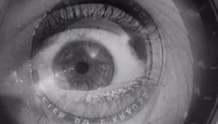 October 22
Russia | 1929 | 68 Minutes | Dziga Vertov
Live, original score performed by James Whetzel – Oct 22
After performing at SIFF Cinema in March of this year, musician James Whetzel headed to Kickstarter and successfully raised the funds for a recorded version of his unique and inspiring original soundtrack for one of the most innovative and influential films of the silent era, Dziga Vertov's 1929 masterpiece The Man With a Movie Camera. He returns for this special encore presentation.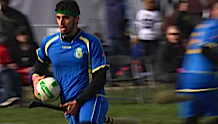 October 16
USA | 2014 | 89 Minutes | Farzad Nikbakht
With live Quidditch demonstration! – Oct 16
Transforming Harry Potter's fictional competition into a physically demanding, real-life sport, Quidditch has secured its place as one of the fastest growing collegiate club sports today. Before the film we'll have a live Quidditch demonstration (to show you how it's done), Potter-themed trivia, and a challenging "catch the snitch" competition.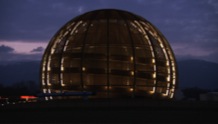 October 7
USA | 2013 | 99 Minutes | Mark Levinson
Science on Screen – Oct 7
Introduction and Q&A with Anna Goussiou, University of Washington Physics Professor | Director Mark Levinson's Particle Fever gives audiences a front row seat to the discovery of the long-predicted but elusive Higgs boson, aka "the God particle."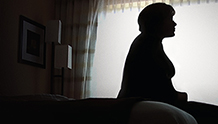 October 8
USA | 2013 | 81 Minutes | Cynthia Hil
One in four American women experience domestic violence during their lifetime. Most still ask, "Why doesn't she just leave?" Private Violence illuminates the stigma victims of domestic violence still contend with as it intimately follows the stories of two women who transform from victims to survivors. Admission is free.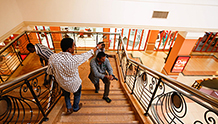 September 10, 2014
USA | 2014 | 90 Minutes | Dan Reed
Following in the footsteps of his earlier documentaries Terror in Moscow and Terror in Mumbai, filmmaker Dan Reed travels to Nairobi to investigate the recent terrorist siege of the West Gate Mall in Kenya. Admission is free.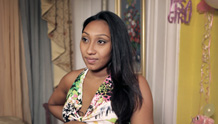 September 22, 2014
USA | 2014 | 106 Minutes | Stephanie Wang-Breal
Director and Subjects in attendance – Sep 22
From Emmy®-nominated filmmaker Stephanie Wang-Breal comes a film about second chances as two parents—one in Seattle and one in New York City—navigate the red tape of America's child welfare system as they fight to regain custody of their children.