Browse All Films
Filtering by Program: Guests in Attendance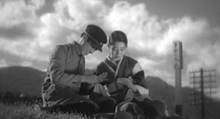 July 11
Japan | 1934 | 86 Minutes | Yasujirō Ozu
Aono Jikken Ensemble presents a new live music/sound score – a mixture of traditional Japanese music, experimental soundscapes, klezmer, and African folk influences – for master Japanese director Yasujiro Ozu's silent classic, the story of a down-on-its-luck Kabuki troupe putting on a performance in a small town. Presented with live bilingual Benshi narration, a Japanese silent film tradition.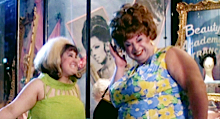 June 27, 2015
USA | 1988 | 92 min | John Waters
Egyptian | Midnight Pride
John Waters' original 1988 film looks at the infectious pop music and bubbling racial tensions of 1960's Baltimore through the eyes of spunky Tracy Turnblad (Ricki Lake), whose dream is to become a featured dancer on TV's "The Corny Collins Show." With drag icon Divine in a moving, final performance. Presented by Seattle PrideFest.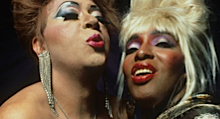 June 26, 2015
USA | 1991 | 78 min | Jennie Livingston
SIFF Cinema Egyptian | Midnight Pride
Special Guest Host Aleksa Manila presents one of the most important films in the history of Gay Cinema, back on screen in a 25th Anniversary restoration! Jennie Livingston's fly-on-the-wall documentary goes inside New York City's drag balls of the 1980's, revealing a transgendered community who birthed such drag staples as family houses, vogueing, and, of course, reading. The shade of it all! Presented by Seattle PrideFest.