Browse All Films
Browse Guests in Attendance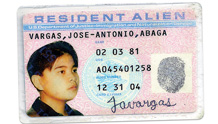 April 21, 2014
USA | 2014 | 89 Minutes | Jose Antonio Vargas
Director in person! – Apr 21
Free screening! In 2011, Pulitzer Prize-winning journalist Jose Antonio Vargas outed himself as an undocumented immigrant in the New York Times. Documented chronicles his journey to America from the Philippines as a child, through America as an immigration reform activist, and as he re-connects with the mother he hasn't seen in over 20 years. Followed by Q&A with writer/director Jose Antonio Vargas and Eric Liu, founder and CEO of Citizen University.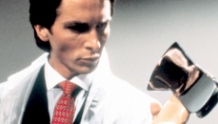 April 19, 2014
USA | 2000 | 102 Minutes | Mary Harron
Discussing the film American Psycho – Apr 19
Screenwriter Guinevere Turner joins us in person for a special Film Craft Commentary to discuss the intricacies of adapting Bret Easton Ellis' controversial novel "American Psycho" for the big screen.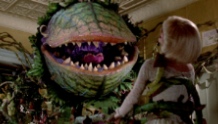 April 19, 2014
USA | 1986 | 94 Minutes | Frank Oz
Co-presented by ACT Theatre and 5th Avenue Theatre – Apr 19
Feed me, Seymour! Director Frank Oz's playful big screen adaptation of the carnivorously hilarious musical returns to the big screen. Pre-film introduction by Seattle's favorite plant lover Ciscoe Morris.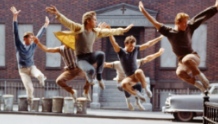 April 21, 2014
USA | 1961 | 152 Minutes | Jerome Robbins, Robert Wise
SIFF Members: show your card at the door for free admission! – Apr 21
Free for SIFF Members! Winner of ten Academy Awards, including Best Picture, this electrifying musical sets the ageless tragedy of Romeo and Juliet in the slums of 1950s New York. Introduction by Seattle Times theatre & arts critic Misha Berson.