Browse All Films
Browse Repertory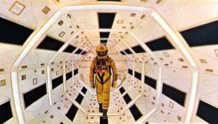 November 1
United Kingdom | 1968 | 160 minutes | Stanley Kubrick
One of the most exquisite examples of the power of cinema to explore the nature of intelligence and humanity, Stanley Kubrick's visionary space travel film, based on the story by Arthur C. Clarke, is still relevant after all these years–and not to be missed on the big screen.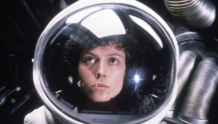 October 31
USA | 1979 | 117 minutes | Ridley Scott
In space, no one can hear you scream. Ridley Scott directs the scariest space-travel film ever created, about a group of space workers (including Sigourney Weaver, Tom Skerritt, Ian Holm, and John Hurt) who answer a distress call only to discover that they are about to be the ones needing help.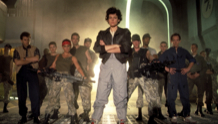 October 31
USA | 1986 | 137 minutes | James Cameron
James Cameron continues the story begun in Alien with an action-packed second installment that not only earned seven Oscar nominations, but turned Sigourney Weaver's Ellen Ripley into a feminist icon with an applause-inducing catch phrase.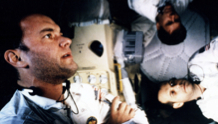 November 2
USA | 1995 | 140 minutes | Ron Howard
Houston, we have a problem. Director Ron Howard's Best Picture Oscar® nominee grippingly recreates the events of the Apollo 13 lunar mission crisis, in which a crew of courageous astronauts (Tom Hanks, Kevin Bacon, and Bill Paxton) face certain death unless a Mission Control officer (Ed Harris) can find a way to bring them back home.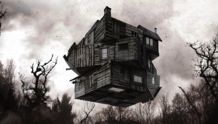 October 25
USA | 2012 | 95 Minutes | Drew Goddard
Five friends go to a remote cabin in the woods. Bad things happen. If you think you know this story, think again. From the minds of producer Joss Whedon and Cloverfield writer Drew Goddard comes this twisted and inspired update of the classic horror trope that turns the genre inside out.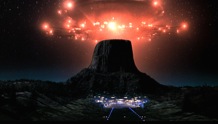 November 1
USA | 1977 | 137 minutes | Steven Spielberg
Director's Cut, New 35mm Print! | Steven Spielberg's UFO classic features stunning visuals and an iconic synthesized finale to tell the story of aliens communicating with a variety of Earthlings, including a young boy, a suburban father (Richard Dreyfus), and a curious scientist (François Truffaut!).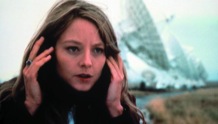 November 1
USA | 1997 | 150 minutes | Robert Zemeckis
Based on the novel by Carl Sagan, Jodie Foster stars as a scientist who has dedicated her life to the search for intelligent life in the universe. Co-starring Matthew McConaughey (Interstellar), James Woods, John Hurt, and Tom Skerritt, Contact embraces the feeling that something is out there.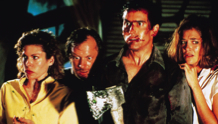 October 24
USA | 1987 | 84 Minutes | Sam Raimi
Presented in 35mm! |Six years after shocking the world with his blood-soaked directorial debut The Evil Dead, Sam Raimi returned to that cabin in the woods along with star Bruce Campbell reprising his role as the "heroic" Ash, who finds the fabled Necronomicon and accidentally unleashes an unholy eve of splatter chaos and cartoon-style comic mania.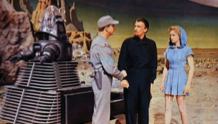 November 2
USA | 1956 | 98 minutes | Fred McLeod Wilcox
With stunning and iconic visual design, this classic example of smart 50s sci-fi follows a team of astronauts sent to a investigate a colony on a far-away planet, only to discover that the only survivors are the scientist Dr. Mobius, his spirited daughter Altaira, a robot servant, and invisible alien monsters.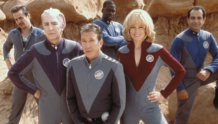 November 3
USA | 1999 | 102 minutes | Dean Parisot
This hilarious sci-fi comedy stars Tim Allen, Sigourney Weaver, Alan Rickman, and Tony Shalhoub as the cast of a campy TV space series who now spend their time traveling the convention circuit and meeting costumed fanatics. But some of those fans happen to be real space aliens, who think that the adventures portrayed on TV actually happened.