Browse All Films
Browse Repertory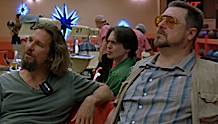 January 23 - 24, 2015
USA | 1998 | 117 Minutes | Joel Coen, Ethan Coen
Look at it... a young trophy wife, in the parlance of our times, you know, and she, uh, uh, owes money all over town, including to known pornographers, and that's cool... that's, that's cool, I'm, I'm saying, she needs money, man. And of course they're going to say that they didn't get it, because... she wants more, man! She's got to feed the monkey, I mean uh... hasn't that ever occurred to you, man? Sir?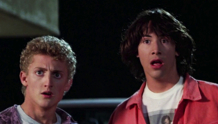 January 9 - 10, 2015
USA | 1989 | 90 Minutes | Stephen Herek
Fourscore and seven minutes ago, we, your forefathers, were brought forth upon a most excellent adventure conceived by our new friends, Bill and Ted. These two great gentlemen are dedicated to a proposition which was true in my time, just as it's true today. Be excellent to each other. And PARTY ON, DUDES!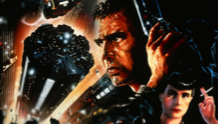 December 19 - 21, 2014
USA | 1982 | 117 Minutes | Ridley Scott
Encore Screenings: Fri Dec 19 at Midnight | Sat Dec 20 & Sun Dec 21 at Noon | Meant to be seen on the big screen, Blade Runner returns after years of being unavailable for theatrical screenings. Ridley Scott brings to life Philip K Dick's dystopian, neo-noir, sci-fi tale of genetically created replicants and the man who hunts them. This 2007 Final Cut version restores the director's full artistic vision.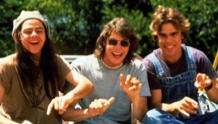 January 16 - 17, 2015
USA | 1993 | 102 Minutes | Richard Linklater
Behind every good man there is a woman, and that woman was Martha Washington, man, and everyday George would come home, she would have a big fat bowl waiting for him, man, when he come in the door, man, she was a hip, hip, hip lady, man.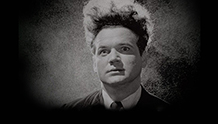 March 14
USA | 1977 | David Lynch
Eraserhead. Iconic, beautiful, and horrifying. It's the work which launched David's Lynch's storied career, and the term "Lynchian." Yet, after 37 years, the film itself remains a mystery. Often described as inscrutable, the director himself recently stated that no one, to date, has come up with his interpretation of the film. David Johnson leads our dive into making sense of Lynch's toughest nut.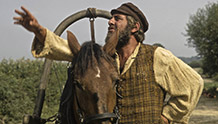 December 25
USA | 1971 | 181 Minutes | Norman Jewison
An all new holiday tradition! – Dec 25
Now at SIFF Cinema Uptown, Tickets on Sale! Party with the best Jewish-themed musical of them all while sing along to "If I Were a Rich Man," "Sunrise Sunset," "To Life," and "Tradition." We're also including the holiday "tradition" of free Chinese food take-out (certified Kosher, of course) and live klezmer music before the show.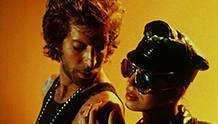 February 4 - March 11, 2015
Designed for anyone curious about exploring this oft-misunderstood genre, this class offers an introductory survey of the pornographic film and the changing laws, technologies, social mores, and sexual cultures that inspired its historical development.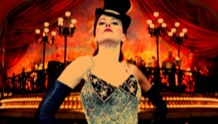 December 31
USA | 2001 | 127 Minutes | Baz Luhrmann
Ring in 2015 with Truth, Beauty, Freedom, and Love! – Dec 31
Ring in a new year filled with truth, beauty, freedom, and capital-L Love with Baz Luhrmann's musical extravaganza. Sing along, wave your free bling rings in the air, and celebrate the Bohemian lifestyle while sipping a glass of liquid diamonds (champagne). C'mon and do the can-can-can!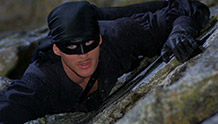 Now Playing
USA | 1987 | 98 Minutes | Rob Reiner
The beloved swashbuckling fairy tale returns to the big screen complete with quote along subtitles for all the best lines, free inflatable swords, and R.O.U.S. (Rodents of Unusual Size).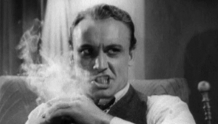 January 30
USA | 1936 | 96 Minutes | Louis J. Gasnier
This vintage camp drug scare film (which later became an off-Broadway musical) warns that "killer weed" is more dangerous than any other drug, and shows how dopers lure children into an enslavement of dancing and piano playing. Horror of horrors! Preceded by another classic pot-poganda film, 1968's "Marijuana," hosted by Sonny Bono.