Browse All Films
Browse Repertory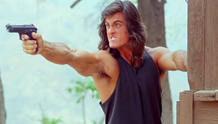 August 16
USA | 120 Minutes |
Comedy + Action + Bingo! – Aug 16
Cross out the squares as the insanity unfolds onscreen! This unique, interactive cinema experience combines terrible action movies with live comedy and BINGO! Win prizes while calling out the most awesome B-movie clichés, like "Bar Fight," "Suspended From the Force," and "Three Mustaches on Screen At the Same Time." Hosted by Portland comedy team Wolf Choir.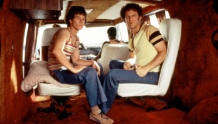 July 2, 2014
USA | 1997 | 155 Minutes | Paul Thomas Anderson
Paul Thomas Anderson's directorial tour-de-force is an epic story tracking the meteoric rise of super-stud 70's porn star Dirk Diggler.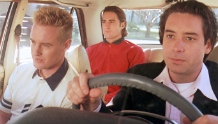 June 24, 2014
USA | 1996 | 92 Minutes | Wes Anderson
Wes Anderson burst on the scene with this unique caper comedy, co-written by frequent collaborator Owen Wilson, about a trio of wanna-be criminal masterminds who hook up with the local "godfather" (James Caan) to plan a daring, ill-conceived heist.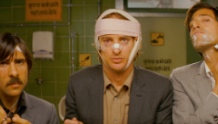 July 22, 2014
USA | 2007 | 91 Minutes | Wes Anderson
Three estranged brothers (Owen Wilson, Jason Schwartzman, Adrien Brody) take a train across India on a mission to strengthen their bond, but find that their vacation goes horribly wrong in unexpected ways.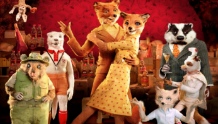 July 29, 2014
USA | 2009 | 87 Minutes | Wes Anderson
Wes Anderson's delightful adaptation of the Roald Dahl story features an outstanding voice cast (including George Clooney, Meryl Streep, and Bill Murray) to tell the whimsical tale of a cunning fox who, with the help of his friends, must outsmart three feeble-minded farmers.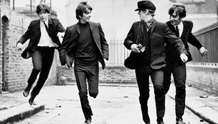 Now Playing
Great Britain | 1964 | 87 Minutes | Richard Lester
Encore screenings: 50th Anniversary 4K restoration! One of the most deliriously entertaining movies of all time, The Beatles' classic reinvention of the movie musical returns to the big screen in a stunning new restoration with new surround sound mix.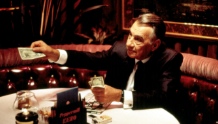 June 25, 2014
USA | 1997 | 102 Minutes | Paul Thomas Anderson
Paul Thomas Anderson's thrilling first film is a modern-day noir about a gambler (John C. Reilly) who finds a mentor in Sydney (Phillip Baker Hall), a wise and wizened professional card sharp.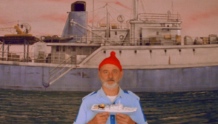 July 15, 2014
USA | 2004 | 118 Minutes | Wes Anderson
Inspired by the life of Jacques Cousteau, Wes Anderson's love letter to discovery and adventure stars Bill Murray as the titular oceanographer, who is on a mission to enact revenge on the Jaguar Shark, which killed his partner.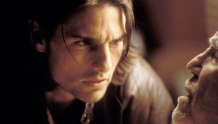 July 9, 2014
USA | 1999 | 188 Minutes | Paul Thomas Anderson
A group of seemingly unconnected characters–a ruthless self-help guru, a former boy genius, a game show host, a caretaker, a trophy wife, a lovesick cop–all come together over the course of a single day that ends with a stunningly emotional moment of (literally) biblical significance.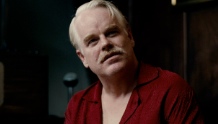 July 30
USA | 2012 | 138 Minutes | Paul Thomas Anderson
Joaquin Phoenix plays a Navy veteran psychologically broken by his experiences, who becomes a disciple of the charismatic leader of The Cause (Philip Seymour Hoffman) and his controlling wife (Amy Adams). Film preceeded by a tribute reel celebrating the career of Philip Seymour Hoffman.