Browse All Films
Browse Repertory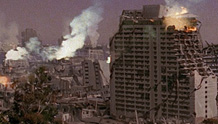 March 31
USA | 1974 | 123 Minutes | Mark Robson
Science on Screen – Mar 31
A benchmark of the 70s disaster movie, Earthquake features Charlton Heston leading an all-star cast who are all caught in "the big one". With introduction by Washington State Seismologist, John Vidale, PhD.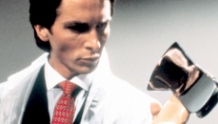 April 19
USA | 2000 | 102 Minutes | Mary Harron
Discussing the film American Psycho – Apr 19
Screenwriter Guinevere Turner joins us in person for a special Film Craft Commentary to discuss the intricacies of adapting Bret Easton Ellis' controversial novel "American Psycho" for the big screen.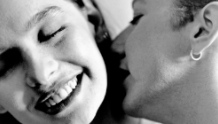 April 18
USA | 1994 | 83 Minutes | Rose Troche
Actress, screenwriter, and queer film icon Guinevere Turner joins for a special screening of the seminal 1994 lesbian romance film Go Fish, which she co-wrote and co-produced with her then-girlfriend, Rose Troche.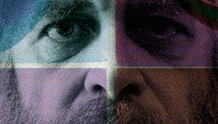 March 18
USA | 1962 | 66 Minutes | Harry Everett Smith
With Live Score by Lori Goldston and Multi-Projector performance by Dennis Nyback – Mar 18
Experimental animator Harry Smith's expanded cinema masterpiece Heaven and Earth Magic–the story of a woman, a toothache, and a watermelon–returns to the screen in a unique multi-projector performance with live musical accompaniment.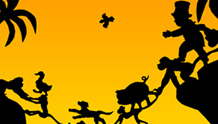 March 16
Germany | 1927 | 50 Minutes (Approx) | Lotte Reiniger
Live, original score performed by Miles and Karina – Mar 16
Musical duo Miles and Karina return with their new original score for a selection of classic shorts from German animator Lotte Reiniger, whose mesmerizing silhouette techniques are a hallmark of early animation.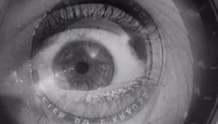 March 13
Russia | 1929 | 68 Minutes | Dziga Vertov
Live soundtrack performed by DJ James Whetzel – Mar 13
Considered one of the most innovative and influential films of the silent era, Dziga Vertov's 1929 masterpiece returns to the big screen with a live soundtrack provided by DJ James Whetzel.