Browse All Films
Browse Repertory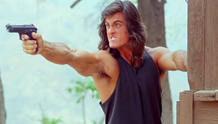 August 16, 2014
USA | 1991 | 120 Minutes | Amir Shervan
Comedy + Action + Bingo! – Aug 16
Special Guest: the Samurai Cop himself, Matt Hannon! Cross out the squares as the insanity unfolds onscreen. This unique, interactive cinema experience combines terrible action movies–screened on VHS!–with live comedy and BINGO. Hosted by Portland comedy team Wolf Choir, play along with the inexplicably weird and entertaining Samurai Cop, which features bad wigs, severed limbs, gun and/or sword fights, and long, awkward love scenes.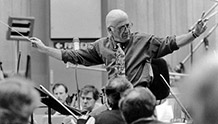 September 23
USA | 1974 | 180 minutes | Roman Polanski
Composer, songwriter, and producer BC Campbell will share his appreciation with one of the great film scores of all time: Jerry Goldsmith's Chinatown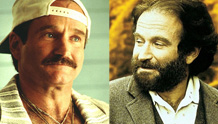 August 19, 2014
We celebrate the art of the late, great Robin Williams with two iconic performances: first opposite Nathan Lane in Mike Nichols' beloved comedy The Birdcage, then with his Oscar-winning performance in Good Will Hunting.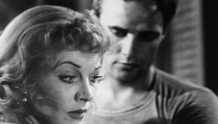 October 3 - 9, 2014
USA | 1951 | 122 Minutes | Elia Kazan
Vivien Leigh and Marlon Brando provide "two of the greatest performances ever put on film" (Pauline Kael) in Elia Kazan's groundbreaking film adaptation of Tennessee Williams' play, which earned twelve Oscar® nominations and four wins, including Best Actress, Best Supporting Actress (Kim Hunter), and Best Supporting Actor (Karl Malden).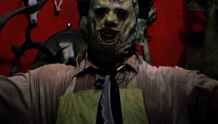 August 21
USA | 1974 | 84 Minutes | Tobe Hooper
Encore screening - Thu Aug 21! Tobe Hooper's low-budget, visceral film introduced the world to Leatherface, and became one of the most successful slasher films of all time. Now the ultimate in horror returns to the big screen in this 40th Anniversary 4K restoration.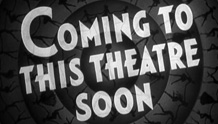 August 13, 2014
90 Minutes |
We've culled the SIFF archive for a collection of the trashiest, wildest, and most WTF vintage 35mm movie trailers, which we're serving up along with free Cheez Whiz and Twinkies.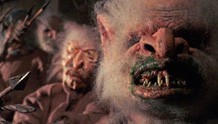 August 6, 2014
USA | 1990 | 95 Minutes | Claudio Fragasso
Subject of the documentary Best Worst Movie, this totally insane low-budget horror movie tells the story of a family trapped in the town of Nilbog (read it backwards!) and terrorized by a horde of angry vegetarian goblins.