Browse All Films
Browse Repertory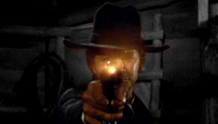 December 12 - 14, 2014
Italy | 1980 | 91 Minutes | Ferdinando Baldi
The film that sparked the 1980s 3D revival returns in a newly restored version. This bonkers spaghetti western is pure lowbrow fun, and lives up to its name (even the exclamation point) through a relentless barrage of punching fists, flaming arrows, flying bats, bouncing bosoms, and a truly unforgettable diaper changing–all in 3D!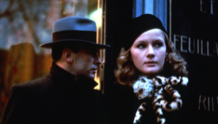 December 12 - 14, 2014
Italy | 1971 | 111 minutes | Bernardo Bertolucci
Bernardo Bertolucci's unsettling and visually stunning masterpiece returns in a new 2K restoration supervised by the director and cinematographer Vittorio Storaro. Indelible performances, breathtaking color, an authentic Art Deco design fuse for this expressionistic thriller about a young intellectual in Mussolini's Italy ordered to murder his former professor.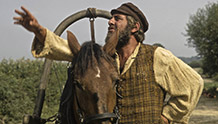 December 25
USA | 1971 | 181 Minutes | Norman Jewison
An all new holiday tradition! – Dec 25
This year at SIFF Cinema Egyptian. Tickets now on sale! Party with the best Jewish-themed musical of them all while sing along to "If I Were a Rich Man," "Sunrise Sunset," "To Life," and "Tradition." We're also including the holiday "tradition" of free Chinese food take-out (certified Kosher, of course) and live klezmer music before the show.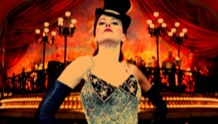 December 31
USA | 2001 | 127 Minutes | Baz Luhrmann
Ring in 2015 with Truth, Beauty, Freedom, and Love! – Dec 31
Ring in a new year filled with truth, beauty, freedom, and capital-L Love with Baz Luhrmann's musical extravaganza. Sing along, wave your free bling rings in the air, and celebrate the Bohemian lifestyle while sipping a glass of liquid diamonds (champagne). C'mon and do the can-can-can!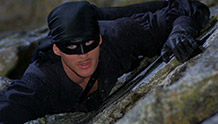 December 12, 2014 - January 1, 2015
USA | 1987 | 98 Minutes | Rob Reiner
Tickets now on sale! The beloved swashbuckling fairy tale returns to the big screen complete with quote along subtitles for all the best lines, free inflatable swords, and R.O.U.S. (Rodents of Unusual Size).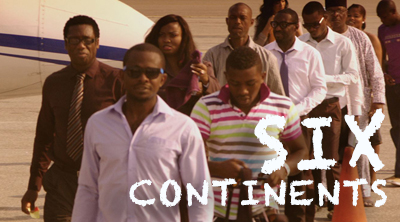 October 21 - November 25, 2014
Six Continents invites participants on an exceptional experience of film and discussion from six extraordinary films representing each continent.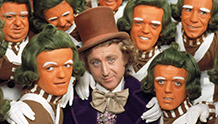 December 12, 2014 - January 1, 2015
USA | 1971 | 100 Minutes | Mel Stuart
Tickets now on sale! Mmmmm...snozzberries! The family classic returns in SIFF's legendary "Smell-O-Vision," featuring fragrant and tasty treats from our free Wonkariffic goodie bags.