Browse All Films
Browse Repertory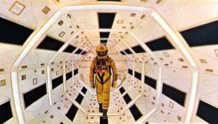 Now Playing
United Kingdom | 1968 | 160 minutes | Stanley Kubrick
One of the most exquisite examples of the power of cinema to explore the nature of intelligence and humanity, Stanley Kubrick's visionary space travel film, based on the story by Arthur C. Clarke, is still relevant after all these years–and not to be missed on the big screen.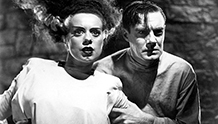 January 24, 2015
USA | 1935 | 360 minutes | James Whale
Dig deeper into James Whale's Bride of Frankenstein with a scene-by-scene dissection that takes place over the course of six hours. Renown Seattle film critic Robert Horton, author of the Cultographies book "Frankenstein" from Columbia University Press, reveals the art, nuance, and subtext behind the horror.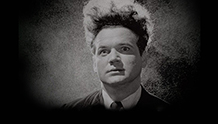 March 14
USA | 1977 | David Lynch
Eraserhead. Iconic, beautiful, and horrifying. It's the work which launched David's Lynch's storied career, and the term "Lynchian." Yet, after 37 years, the film itself remains a mystery. Often described as inscrutable, the director himself recently stated that no one, to date, has come up with his interpretation of the film. David Johnson leads our dive into making sense of Lynch's toughest nut.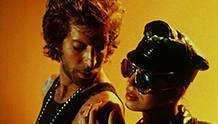 Now Playing
Designed for anyone curious about exploring this oft-misunderstood genre, this class offers an introductory survey of the pornographic film and the changing laws, technologies, social mores, and sexual cultures that inspired its historical development.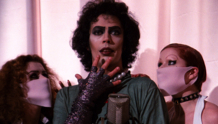 February 21, 2015
USA | 1975 | 100 minutes | Jim Sharman
Don't dream it, be it! Join us for the ultimate midnight movie experience filled with camp, horror, sex, music, audience participation, and general insanity. With live shadow casting by Vicarious Theatre Company and interactive prop bags available for purchase.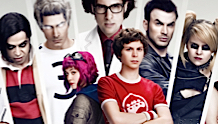 February 14, 2015
USA | 2010 | 113 Minutes | Edgar Wright
Free Candy Power-ups! SIFF FutureWave presents this special Valentine's Day screening of Edgar Wright's romantic, action-packed, star-studded, video-game-inspired classic. Special "Teens Only" screening for Ages 13-20. Proof of age may be required for admittance if you look too old! All seats only $5.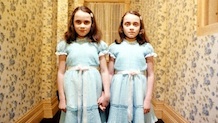 Now Playing
USA | 1980 | 143 Minutes | Stanley Kubrick
"Come and play with us. Come and play with us. Forever. And ever. And ever."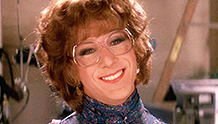 April 18
USA | 1982 | 116 minutes | Sydney Pollack
Tootsie is one of the greatest comedies ever made. Dustin Hoffman's pitch-perfect performance as a female soap opera star was blessed with a spectacular cinematic foundation by director Sydney Pollack. Film scholar Warren Etheredge will facilitate our dissection of the comedic art as we evaluate how this brilliant screenplay came to hilarious life.