Browse All Films
Browse Repertory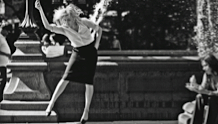 March 25, 2015
USA | 2013 | 86 min | Noah Baumbach
Growing Up Baumbach: Late 20's, Confusion, and Finding Yourself | Frances, a post-college aspiring dancer, struggles after her best friend falls in love and moves out. Baumbach collaborated with co-writer/star Greta Gerwig for this candid but loving look at a generation coming of age.
Free for members! Only $5.00 General Admission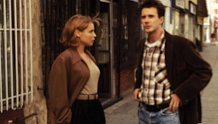 March 18, 2015
USA | 1995 | 96 min | Noah Baumbach
Growing Up Baumbach: End of College | Celebrate the 20th Anniversary of Noah Baumbach's decade-defining 1995 breakthrough film which follows a group of friends suffering from post-collegiate ennui and searching for a path in life. Filled with razor sharp dialogue and a sublime cast.
Free for members! Only $5.00 General Admission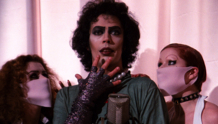 March 21, 2015
USA | 1975 | 100 minutes | Jim Sharman
Don't dream it, be it! Join us for the ultimate midnight movie experience filled with camp, horror, sex, music, audience participation, and general insanity. With live shadow casting by Vicarious Theatre Company and interactive prop bags available for purchase.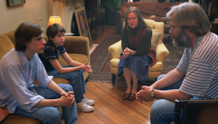 March 11, 2015
USA | 2005 | 81 min | Noah Baumbach
Growing Up Baumbach: The High School Years | Based on the director's own experiences this beloved coming-of-age dramedy – now celebrating its 10th anniversay – explores the confusing and conflicted feelings after the break-up of the Berkman family in 1980s Brooklyn.
Free for members! Only $5.00 General Admission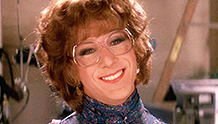 April 18
USA | 1982 | 116 minutes | Sydney Pollack
Tootsie is one of the greatest comedies ever made. Dustin Hoffman's pitch-perfect performance as a female soap opera star was blessed with a spectacular cinematic foundation by director Sydney Pollack. Film scholar Warren Etheredge will facilitate our dissection of the comedic art as we evaluate how this brilliant screenplay came to hilarious life.