Browse All Films
Browse Repertory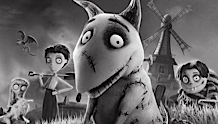 January 25, 2015
USA | 2012 | 87 Minutes | Tim Burton
Director Tim Burton's heartwarming tale about a boy and his dog follows young Victor, who brings his beloved Sparky back to life—with just a few minor adjustments. Based on his classic live-action short film, this feature-length stop-motion animated update was filmed in the style of classic black and white horror films and rendered in 3D.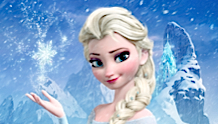 January 31 - February 1, 2015
USA | 2013 | 102 Minutes | Jennifer Lee
Sing along with Disney's Academy Award winning and beloved girl-powerful musical, complete with subtitles and free inflatable Princess wands. Co-presented by Seattle Women's Chorus.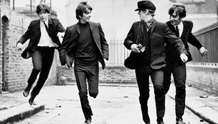 January 30 - February 1, 2015
Great Britain | 1964 | 87 Minutes | Richard Lester
50th Anniversary 4K restoration! One of the most deliriously entertaining movies of all time, The Beatles' classic reinvention of the movie musical returns to the big screen in a stunning new restoration featuring a surround sound mix.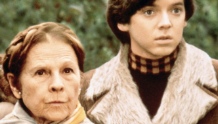 February 13 - 15, 2015
USA | 1971 | 91 Minutes | Hal Ashby
A Valentine Treat!
Celebrate Valentine's Day with a love story that transcends the ages, Hal Ashby's tender outsider classic about the relationship between the faux-suicidal young man Harold and his unlikely kindred spirit, the goofy septuagenarian Maude. With pre-show Cat Stevens sing along and a drawing for a custom Harold and Maude gift package at each show.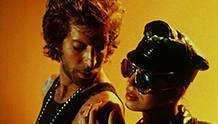 February 4 - March 11, 2015
Designed for anyone curious about exploring this oft-misunderstood genre, this class offers an introductory survey of the pornographic film and the changing laws, technologies, social mores, and sexual cultures that inspired its historical development.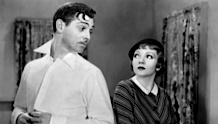 January 27
USA | 1934 | 105 minutes | Frank Capra
Sweeping the Oscars® to win Best Picture Director, Actor, Actress, and Screenplay, Capra's landmark romantic comedy follows a spoiled heiress (Claudette Colbert) who forms an unlikely bond with a brash newspaper reporter (Clark Gable).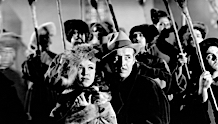 February 10
USA | 1937 | 132 minutes | Frank Capra
Capra's most extravagant production follows the survivors of a plane that crashes in the Himalayas who discover the enchanted paradise of Shangri-La. This stunning restoration features newly discovered footage.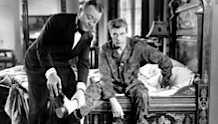 February 3
USA | 1936 | 115 minutes | Frank Capra
Capra's screwball classic features Gary Cooper as a small-town greeting card poet who inherits a fortune, and falls prey to a scheming crop of opportunistic characters. New 4K restoration from the original negative.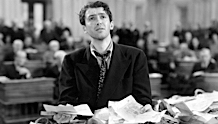 February 24
USA | 1939 | 129 minutes | Frank Capra
James Stewart became a star for his performance as Jefferson Smith, an idealistic, small town senator who heads to Washington and suddenly finds himself single-handedly battling ruthless politicians out to destroy him.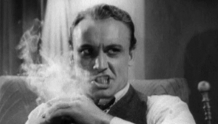 January 30
USA | 1936 | 96 Minutes | Louis J. Gasnier
This vintage camp drug scare film (which later became an off-Broadway musical) warns that "killer weed" is more dangerous than any other drug, and shows how dopers lure children into an enslavement of dancing and piano playing. Horror of horrors! Preceded by a selection of vintage trailers and cartoons.