Browse All Films
Browse Repertory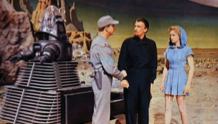 November 2
USA | 1956 | 98 minutes | Fred McLeod Wilcox
With stunning and iconic visual design, this classic example of smart 50s sci-fi follows a team of astronauts sent to a investigate a colony on a far-away planet, only to discover that the only survivors are the scientist Dr. Mobius, his spirited daughter Altaira, a robot servant, and invisible alien monsters.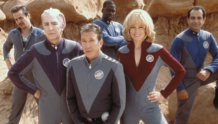 November 3
USA | 1999 | 102 minutes | Dean Parisot
This hilarious sci-fi comedy stars Tim Allen, Sigourney Weaver, Alan Rickman, and Tony Shalhoub as the cast of a campy TV space series who now spend their time traveling the convention circuit and meeting costumed fanatics. But some of those fans happen to be real space aliens, who think that the adventures portrayed on TV actually happened.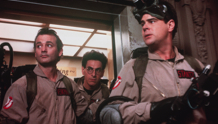 October 31 - November 2, 2014
USA | 1984 | 105 Minutes | Ivan Reitman
If there's something strange in the neighborhood, who you gonna call? If you answered Ghostbusters, then get ready to get slimed again on the big screen during these special Halloween weekend shows.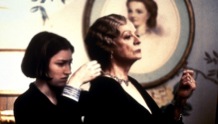 October 20, 2014
United Kingdom | 2001 | 137 Minutes | Robert Altman
In 2001, future "Downton Abbey" creator Jullian Fellowes teamed up with Altman and writer/actor Bob Balaban for this witty and absorbing look at the British class system in the 1930s, wrapped in a whodunnit murder mystery. The top-notch cast includes Maggie Smith, Michael Gambon, Kristin Scott Thomas, Helen Mirren, Emily Watson, Clive Owens, and Kelly Macdonald.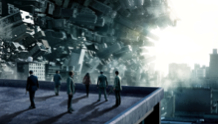 November 4
USA | 2010 | 148 minutes | Christopher Nolan
Christopher Nolan's visionary sci-fi thriller stars Leonardo DiCaprio as the leader of a team of dream thieves who plan to commit corporate espionage by planting an idea in their mark's subconscious. The stunning ensemble cast includes Joseph Gordon-Levitt, Ellen Page, Tom Hardy, Marion Cotillard, Cillian Murphy, and Ken Watanabe.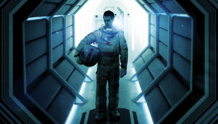 November 1
United Kingdom | 2009 | 97 minutes | Duncan Jones
Duncan Jones' mind-bending tale of space and isolation, follows an astronaut (Sam Rockwell) on a years-long solo mission to a moon colony. With only his computer (voiced by Kevin Spacey) for company, he begins to have hallucinations and a strong sense that he is no longer alone.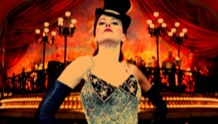 December 31
USA | 2001 | 127 Minutes | Baz Luhrmann
Ring in 2015 with Truth, Beauty, Freedom, and Love! – Dec 31
Ring in a new year filled with truth, beauty, freedom, and capital-L Love with Baz Luhrmann's musical extravaganza. Sing along, wave your free bling rings in the air, and celebrate the Bohemian lifestyle while sipping a glass of liquid diamonds (champagne). C'mon and do the can-can-can!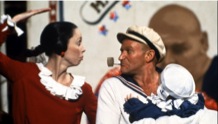 October 18 - 19, 2014
USA | 1980 | 114 Minutes | Robert Altman
Robert Altman was a surprising choice to helm this musical, live-action update of the beloved Popeye comics, featuring Robin Willams as the sailor man with the bulging biceps, Shelly Duvall as Olive Oyl, and original songs written by the great Harry Nilsson. While the film wasn't a box office hit, it has grown into a family favorite, and launched Williams' movie career.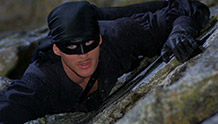 December 12, 2014 - January 4, 2015
USA | 1987 | 98 Minutes | Rob Reiner
The beloved swashbuckling fairy tale returns to the big screen complete with quote along subtitles for all the best lines, free inflatable swords, and R.O.U.S. (Rodents of Unusual Size).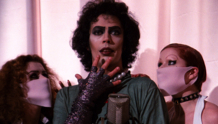 October 31
USA | 1975 | 100 minutes | Jim Sharman
Don't dream it, be it. Celebrate Halloween with the ultimate in camp, horror, sex, and costumed insanity as you join Frank-N-Furter, Brad, Janet, Rocky, Riff Raff, and the rest at the ultimate affair! With live shadow casting by Vicarious Theatre Company and interactive goodie bags of props available for purchase.