Browse All Films
Browse New Releases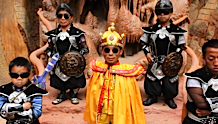 March 12
USA | 2015 | 80 Minutes | Matthew Salton
Director Matthew Salton joins us in person for his look inside "The Kingdom of Little People," a theme park in China whose performers all have dwarfism. A vérité peek behind the scenes at this controversial attraction, the film introduces the real human stories of the performers, as well as the attraction's exploitative creator and manager.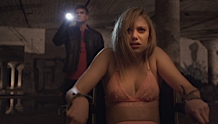 Opens: March 20
USA | 2014 | 94 min | David Robert Mitchell
After a strange sexual encounter, a teenager finds herself haunted by nightmarish visions and the inescapable sense that something is after her in this smart and unrelentingly creepy horror film that pairs edge-of-your-seat suspense with an exploration of teen anxiety, yearning, and jealousy.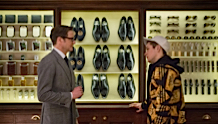 Now Playing
United Kingdom | 2015 | 129 Minutes | Matthew Vaughn
Director Matthew Vaughn (Layer Cake, Kick–Ass) reinvents the secret agent movie with this action-packed, blood-soaked, subversive comedy starring Colin Firth as a debonair recruiter who brings a young street punk into the world of international espionage.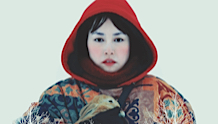 Opens: March 20
USA | 2014 | 105 min | David Zellner, Nathan Zellner
Indie filmmaker brothers David and Nathan Zellner take on another sibling director duo, the Coen Brothers, in this urban-legend tale of a Japanese woman (Academy Award nominee Rinko Kikuchi) who believes she knows the location of the buried treasure in the movie Fargo, and travels to Minnesota and find it.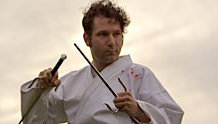 Opens: March 13
Canada | 2014 | 88 min | Jaret Belliveau, Matthew Bauckman
This wildly entertaining documentary about one man's search for stardom follows Elliot "White Lightning" Scott, whose mission in life is to become Canada's first action hero through his ambitious no-budget karate epic Blood Fight. With support from his girlfriend/cinematographer/producer/caterer Linda, Scott takes a no-holds-barred approach to completing his film.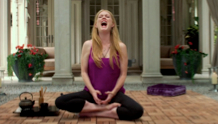 Now Playing
Canada | 2014 | 111 Minutes | David Cronenberg
From director David Cronenberg comes this modern Hollywood gothic, a darkly comic peek into the heart of a Hollywood family's need for fame and validation. With Julianne Moore, Mia Wasikowska, John Cusack, and Robert Pattinson. "Hilariously funny and, dare I say it, yes, pernicious. I love this film more than I love my own mustache." - John Waters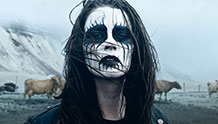 February 27 - March 1, 2015
Iceland | 2013 | 101 minutes | Ragnar Bragason
Faith. Redemption. Judas Priest. Megadeth! Hera is not like the other girls in her small Icelandic town: she's a sexy, howling, DIY headbanger whose songs are a tribute to her dead heavy metal-obsessed brother.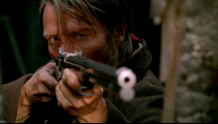 Opens: March 6
Denmark | 2014 | 100 min | Kristian Levring
Mads Mikkelsen and Eva Green star in this a rip-roaring, blood-spattered saga about a Danish soldier who moves to the American Wild West and undertakes a journey of sin and redemption.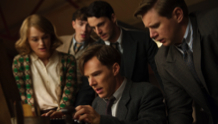 Now Playing
United Kingdom | 2014 | 114 Minutes | Morten Tyldum
This true-life thriller stars Benedict Cumberbatch as the brilliant Cambridge mathematician, cryptanalyst, and computer scientist Alan Turing, who was hailed as a hero for cracking the elusive Enigma code during World War II, then later persecuted and sentenced for being gay.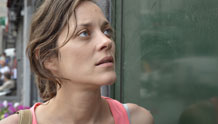 Now Playing
Belgium | 2014 | 95 minutes | Jean-Pierre Dardenne, Luc Dardenne
Marion Cotillard stars in this masterfully humanist film from the Dardenne brothers which follows a working-class mother who loses her job, but is given a fighting chance to get it back over the course of a single weekend.