Browse All Films
Browse New Releases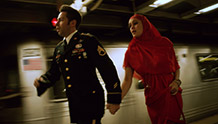 Now Playing
USA | 2014 | 90 minutes | Sean Mullin
Military Service Members and Veterans bring a date for free opening weekend! | This rousing, smart, and sweet romance follows Sam (Martin Starr), an army veteran recently returned to New York City, who begins an unlikely relationship with Amira (newcomer Dina Shihabi), an Iraqi immigrant staunchly suspicious of soldiers.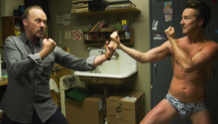 January 23 - 29, 2015
USA | 2014 | 119 Minutes | Alejandro González Iñárritu
Nine Oscar Nominations including Best Picture, Best Director, Best Actor, Best Supporting Actor and Best Supporting Actress. | Topping critics and awards lists for 2014, the new film from Alejandro González Iñárritu (Biutiful, 21 Grams) stars Michael Keaton in an Oscar-nominated performance as an actor struggling to escape his iconic image and mount a Broadway play.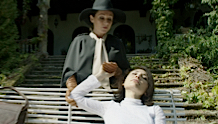 Opens: February 6
United Kingdom | 2014 | 101 Minutes | Peter Strickland
From the director of Berberian Sound Studio comes this lush and stylish melodrama, inpired by classic European erotica films of the 1960s, is a surreal story about two women cut off from the outside world who test the limits of their relationship.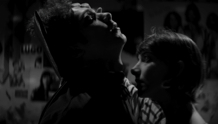 Now Playing
USA | 2014 | 99 Minutes | Ana Lily Amirpour
Film Center through Jan 15 | Uptown starting Jan 16 This utterly original genre mash-up of Spaghetti Western, vampire tale, and Iranian cinema uses gorgeous black-and-white cinematography and a pulsing soundtrack to tell the story of a lonely female bloodsucker living in the ghost town of Bad City. Independent Spirit Award nominee: Best First Feature.
January 23 - 29, 2015
France | 2014 | 80 | Jean-Luc Godard
Winner of the Jury Prize at the 2014 Cannes Film Festival, Jean-Luc Godard's latest is a sensorially immersive experience that employs 3D technology to mind-expanding effect. A late-period masterpiece from a legendary director still very much in control of his craft, Goodbye to Language has been hailed as a "thrilling cinematic experience" (Manohla Dargis, The New York Times).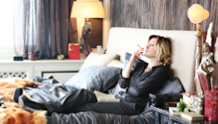 Opens: February 6
Italy | 2013 | 110 minutes | Paolo Virzí
Italy's official Oscar® submission, director Paolo Virzi's chic thriller features a stunning ensemble cast in the tale of two families whose destinies are tied together by a road accident, an event which exposes the self-destructive vanity of those who selfishly cling to the top.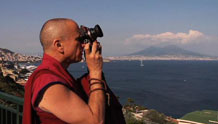 February 13 - 15, 2015
USA | 2013 | 90 minutes | Tina Mascara, Guido Santi
In this enthralling documentary portrait, Nicholas Vreeland, grandson of fashion icon Diana Vreeland, is headed for life as a high-powered photographer until he undergoes a personal transformation: next stop, life as a Tibetan Buddhist monk.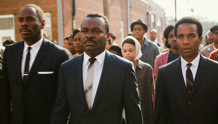 Now Playing
USA | 2014 | 122 Minutes | Ava DuVernay
2015 Oscar Nominations: Best Picture and Original Song. From acclaimed director Ava DuVernay comes the powerful and historic tale of Dr. Martin Luther King, Jr.'s struggle to secure voting rights for all people – a dangerous and terrifying campaign that culminated with the epic march from Selma to Montgomery, Alabama. Mon Jan 19, extra matinee screenings added in celebration of MLK Day!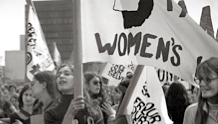 Now Playing
USA | 2014 | 92 Minutes | Mary Dore
This thrilling and illuminating new documentary takes an in-depth look at the early days of women's liberation in all its exhilarating, quarrelsome, sometimes heart-wrenching glory, told by those who were on the front lines of the movement from 1966 to 1971.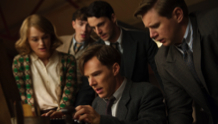 Now Playing
United Kingdom | 2014 | 114 Minutes | Morten Tyldum
2015 Oscar Nominations: Best Picture, Best Actor, Best Supporting Actress, Adapted Screenplay, Director, Film Editing, Original Score, and Production Design. This nail-biting true-life thriller stars Benedict Cumberbatch as the brilliant Cambridge mathematician, cryptanalyst, and computer scientist Alan Turing, who was hailed as a hero for cracking the elusive Enigma code during World War II, then later persecuted and sentenced for being gay.