Browse All Films
Browse New Releases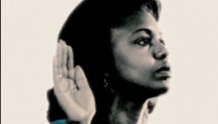 April 11 - 17, 2014
USA | 2013 | 84 minutes | Freida Mock
One week only! Against a backdrop of sex, politics and race, Academy Award winning filmmaker Freida Mock reveals the intimate story of Anita Hill, a woman who dared to speak truth to power.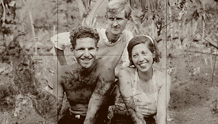 Now Playing
USA | 2013 | 120 minutes | Dan Geller, Danya Goldfine
Darwin meets Hitchcock in this true-crime tale of a 1930s murder mystery that is as strange and alluring as the famous archipelago itself, a gripping parable of Robinson Crusoe adventure and utopian dreams gone awry.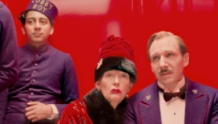 Now Playing
USA | 2014 | 99 Minutes | Wes Anderson
The latest cinematic treat from director Wes Anderson, which opened the Berlin Film Festival to rave reviews, is a delightful and dapper comedy that follows the exploits of Gustave H. (Ralph Fiennes), the beloved concierge at the famous Grand Budapest Hotel, and lobby boy Zero Moustafa, his most trusted companion.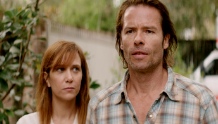 May 2 - 9, 2014
USA | 2014 | 101 Minutes | Liza Johnson
Kristen Wiig stars in this romantic drama from director Liza Johnson (Return) that follows an introverted caretaker who becomes the butt of a cruel practical joke when her teenaged charge fabricates a series of love letters. With Guy Pearce, Nick Nolte, and Hailee Steinfeld.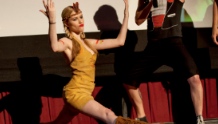 April 19, 2014
USA | 2013 | 91 Minutes |
Director in person! – Apr 19
Director Bryan Poyser in person, live Air Sex demonstration, and Q&A moderated by Lynn Shelton. This whip-smart romantic indie follows a brokenhearted beau who attempts to win back his ex-girlfriend during a crazed weekend, culminating in a trip to the Air Sex World Championships – a combination of Air Guitar, karaoke, mime, and perversion!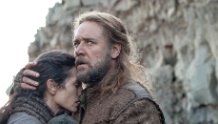 Now Playing
USA | 2014 | 132 Minutes | Darren Aronofsky
Black Swan director Darren Aronofsky returns with a bold and ambitious update of the Biblical tale of Noah, an epic blend of fantasy and philosophy with a cast that includes Russell Crowe, Jennifer Connelly, Ray Winstone, Emma Watson, and Anthony Hopkins.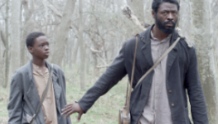 April 11 - 18, 2014
USA | 2013 | 92 Minutes | Chris Eska
Director Chris Eska's beautifully made Civil War drama follows a fatherless boy sent by bounty hunters on a dangerous mission to retrieve a free man. During their journey back to the South, the pair develop unexpected emotional bonds, leading to a gut-wrenching decision. Winner of the SXSW Grand Jury Prize for lead actor Tishuan Scott.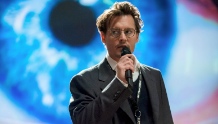 Now Playing
United Kingdom | 2014 | 119 Minutes | Wally Pfister
Wally Pfister, the longtime cinematographer for Christopher Nolan, steps into the director's chair with this mind-bending SciFi thriller about an Artificial Intelligence expert (Johnny Depp) who creates a sentient computer that combines all known intelligence with the full range of human emotions–and which will lead to his transcendence.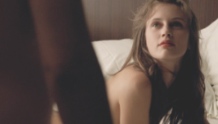 May 9 - 14, 2014
France | 2013 | 95 Minutes | François Ozon
Acclaimed director François Ozon (Swimming Pool, 8 Women) helms this erotic tale of sexual awakening. Nominated for two 2014 César Awards for lead actresses Géraldine Pailhas and Marine Vacth.