Browse All Films
Browse New Releases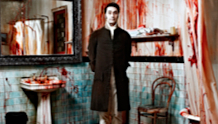 Now Playing
New Zealand | 2014 | 86 min | Taika Waititi, Jemaine Clement
From the creators of "Flight of the Conchords" comes this hilarious mockumentary about four vampire roommates who squabble over household chores, struggle to keep up with the latest trends, cruise the clubs, and antagonize the local werewolves. Oh yeah, they also have a very, very strict diet.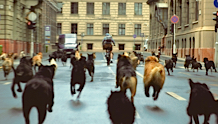 Now Playing
Hungary | 2014 | 117 min | Kornél Mundruczó
Ends Thu Apr 16 at Egyptian | Stars Fri Apr 17 at Uptown
This stunning Hungarian thriller – winner of Prize Un Certain Regard at the 2014 Cannes Film Festival – features a mixed-breed dog named Hagen who, after he is separated from the young girl that loves him, leads a pack of unwanted strays in a rebellion to rise up and bite the hands that abuse them.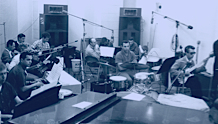 March 20 - April 16, 2015
USA | 2008 | 95 min | Denny Tedesco
Meet "The Wrecking Crew," a gang of extremely talented studio musicians famed for their creative hooks and speed in the recording studio, who were the secret driving force behind classic hits by The Beach Boys, Simon and Garfunkel, The Mamas & The Papas, The Monkees, The Carpenters, Bread, and many more.