Browse All Films
Browse Stage To Screen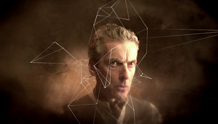 February 13 - 19, 2015
United Kingdom | 2014 | 85 Minutes | Julian Jones
The handwritten, illustrated journals of Leonardo da Vinci – the world's most renowned inventor, philosopher, and painter–are brought to life in stunning 3D. Award-winning actor and current "Doctor Who," Peter Capaldi, guides this comprehensive journey into da Vinci's ambition, his wonder at the natural world, and the power of his artistic imagination.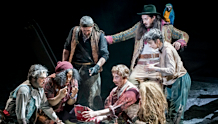 February 14 - 18, 2015
United Kingdom | 2015 | 150 Minutes | Bryony Lavery
Robert Louis Stevenson's classic of murder, money, and mutiny is brought to life in a thrilling new stage adaptation by Bryony Lavery that reverses the story's traditional gender roles. Suitable for ages 10+.