Browse All Films
Browse Stage To Screen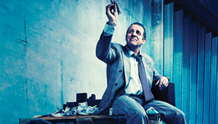 July 19 - 23, 2014
United Kingdom | 2014 | 210 Minutes | Adam Penford
This riotous exposure of entrepreneurial greed by Olivier Award-winning playwright Alan Ayckbourn returns to the National Theatre for the first time since its celebrated premiere in 1987, when it won the Evening Standard Award for Best Play.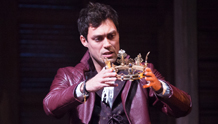 July 18 - 24, 2014
United Kingdom | 2014 | 185 Minutes | Gregory Doran
"Uneasy lies the head that wears a crown." As the King's health continues to worsen, Prince Hal must choose between duty and loyalty to an old friend in Shakespeare's heartbreaking conclusion to his epic history of Henry IV.