Browse All Films
Browse Stage To Screen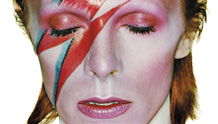 September 23
United Kingdom | 2014 | 100 Minutes | Hamish Hamilton
This one-time-only theatrical event captures the closing night of the most successful exhibition in the history of London's Victoria & Albert Museum–a stunning retrospective of the extraordinary life and career of pop music legend David Bowie.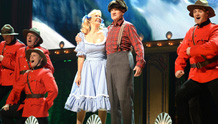 August 15 - 17, 2014
United Kingdom | 2014 | 240 Minutes with intermission |
For the first time in more than three decades, comedy legends Monty Python reunite live and on stage. At a combined age of just 358, John Cleese, Terry Gilliam, Eric Idle, Terry Jones and Michael Palin perform some of their greatest hits, with modern, topical, Pythonesque twists. And Spam.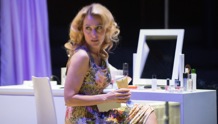 October 3 - 9, 2014
United Kingdom | 2014 | 180 Minutes with intermission | Benedict Andrews
The fastest-selling production in the Young Vic's history, Tennessee Williams' timeless masterpiece A Streetcar Named Desire returns with Gillian Anderson as Blanche DuBois, Ben Foster as Stanley and Vanessa Kirby as Stella.