Browse All Films
Browse DocBrunch
March 30
USA | 2013 | 57 minutes | Chris Towey, Leah Warshawski
With free fried plantains! Hillywood, the Rwandan film industry, is given the spotlight in this affectionate portrait featuring the filmmaking community, the blossoming film festival culture, and the joy of the people as they experience Rwandan cinema on the big screen. Filmmakers Leah Warshawski and Chris Towey scheduled to attend.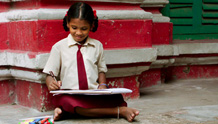 March 9, 2014
USA | 2013 | 101 Minutes | Richard Robbins
With tasty cupcakes! – Mar 9
With free mini cupcakes! This unique and inspiring film tells the stories of nine unforgettable girls from around the world, profiling the strength of the human spirit and the power of education to change the world.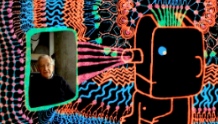 March 23
France | 2013 | 88 Minutes | Michel Gondry
With free biscuits from Honest Biscuits. Director Michel Gondry (Eternal Sunshine of the Spotless Mind) presents this unique animated documentary on the life of controversial MIT professor, philosopher, linguist, anti-war activist and political firebrand Noam Chomsky.