Browse All Films
Browse Recent Raves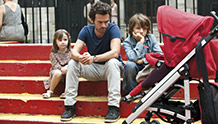 August 11, 2014
France | 2013 | 117 minutes | Cédric Klapisch
In this delightful romantic comedy, French director Cédric Klapisch returns to the character of Xavier (Romain Duris), whose life becomes complicated when the mother of his children moves from Paris to New York.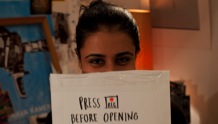 August 25
USA | 2013 | 73 Minutes | James E. Duff
In this charming romantic comedy, an Indian woman studying in Prague and a lonely New Yorker begin an unconventional correspondence through video letters – two strangers searching for human connection in a hyper-connected world.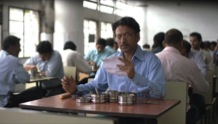 August 18, 2014
India | 2013 | 104 Minutes | Ritesh Bitra
In this tasty, subtle romance a Mumbai office worker (Irrfan Khan) is delivered the wrong lunch by a dabbawala, and finds a note from young housewife (Nimrat Kaur), leading to an unlikely correspondence that will change both of their lives.