Browse All Films
Filtering by Program: Recent Raves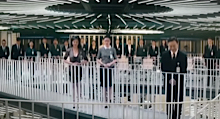 February 15
China | 2015 | 117 minutes | Johnnie To
SIFF Cinema Uptown | Recent Raves
Our Recent Raves series returns for 2016 with a special Seattle 3D Premiere! Master Hong Kong director Johnnie To (Drug War) and star Chow Yun-Fat take on the world of high-level corporate intrigue - in the form of an eye-popping 3D musical. Adapted from co-star Sylvia Chang's hit stage play "Design for Living", Office cleverly combines stylized musical numbers and stunning abstract sets (designed by Wong Kar-wai's production designer William Chang) to create a timely critique of corporate capitalism.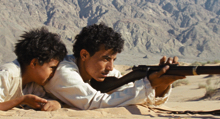 February 22
Jordan | 2014 | 100 minutes | Naji Abu Nowar
SIFF Cinema Uptown | Recent Raves
Academy Award Nominee: Best Foreign Language Film
Set in the Ottoman Empire during World War I – the same backdrop as Lawrence of Arabia – this powerful and assured "Bedouin Western" takes a perilous journey through the desert with a young boy named Theeb (translation: "Wolf") as he helps guide a British officer to a secret destination.