Browse All Films
Browse Recent Raves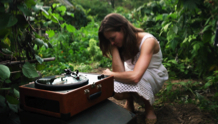 November 10
USA | 2014 | 95 Minutes | Alex Steyermark
Music archivists Lavinia Jones Wright and Alex Steyermark journey across America with the mission to make one-of-a-kind 78rpm records with musicians in their hometowns, using just one microphone, a 1930′s Presto direct-to-acetate disk recorder, and one blank lacquer disc.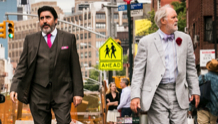 October 27, 2014
USA | 2014 | 94 Minutes | Ira Sachs
After nearly four decades together, Ben (John Lithgow) and George (Alfred Molina) finally tie the knot in an idyllic wedding ceremony in lower Manhattan. But when George loses his job soon after, the couple must sell their apartment and temporarily live apart until they can find an affordable new home.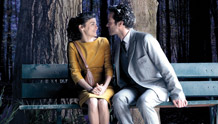 November 3
France | 2013 | 95 minutes | Michel Gondry
Michel Gondry's wildly imaginative new film is a romance between Colin, a posh Parisian bachelor who invents gadgets that delight his friends, and Chloe (Audrey Tautou), a woman with a strange medical condition.