Browse All Films
Browse Interactive Cinema Events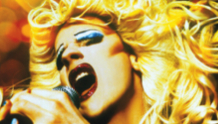 October 10
USA | 2001 | 95 Minutes | John Cameron Mitchell
FREE tambourines and gummy bears for all! – Oct 10
SIFF and the Seattle Lesbian and Gay Film Festival team up to for a special midnight celebration of John Cameron Mitchell's iconic drag-rock movie musical, back on the big screen in this special sing along show–complete with FREE tambourines and gummy bears for all! Dress up in your biggest wigs and craziest heels, bring your back-up group, and join in with The Angry Inch. But for Pete's sake do not put a bra in a dryer. It warps!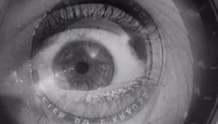 October 22
Russia | 1929 | 68 Minutes | Dziga Vertov
Live, original score performed by James Whetzel – Oct 22
After performing at SIFF Cinema in March of this year, musician James Whetzel headed to Kickstarter and successfully raised the funds for a recorded version of his unique and inspiring original soundtrack for one of the most innovative and influential films of the silent era, Dziga Vertov's 1929 masterpiece The Man With a Movie Camera. He returns for this special encore presentation.