Browse All Films
Filtering by Program: Interactive Cinema Events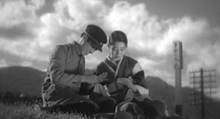 July 11
Japan | 1934 | 86 Minutes | Yasujirō Ozu
Aono Jikken Ensemble presents a new live music/sound score – a mixture of traditional Japanese music, experimental soundscapes, klezmer, and African folk influences – for master Japanese director Yasujiro Ozu's silent classic, the story of a down-on-its-luck Kabuki troupe putting on a performance in a small town. Presented with live bilingual Benshi narration, a Japanese silent film tradition.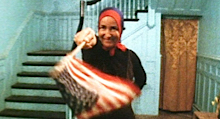 July 4
USA | 1975 | 94 Minutes | Albert Maysles, David Maysles, Ellen Hovde, Muffie Meyer
SIFF Cinema Uptown
Spend Independence Day with two American icons: Big Edie and Little Edie, the residents of Grey Gardens. With tasty tuna bites (not for the cats, we swear), and bubbly drink specials!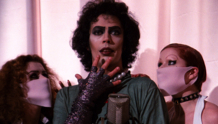 July 18
USA | 1975 | 100 minutes | Jim Sharman
SIFF Cinema Egyptian | Midnight Adrenaline.
Don't dream it, be it! Join us for the ultimate midnight movie experience filled with camp, horror, sex, music, audience participation, and general insanity. With live shadow casting by Vicarious Theatre Company and interactive prop bags available for purchase.