Browse All Films
Browse Exclusive Presentation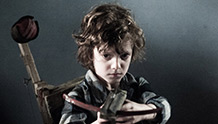 December 5 - 11, 2014
Australia | 2014 | 94 minutes | Jennifer Kent
The most terrifying and popular Midnight Adrenaline program from SIFF 2014 returns! When a mother finds a picture book entitled "Mister Babadook" among her son's possessions, it portends a chilling, spectral descent into fear and paranoia.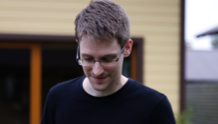 Now Playing
USA | 2014 | 120 Minutes | Laura Poitras
In January 2013, filmmaker Laura Poitras received encrypted e-mails from someone identified only as "citizen four" who claimed to have information about covert surveillance programs run by US government agencies. This informant became one of the most divisive figures in modern political history: Edward Snowden.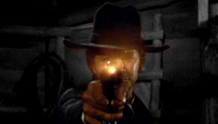 December 12 - 14, 2014
Italy | 1980 | 91 Minutes | Ferdinando Baldi
The film that sparked the 1980s 3D revival returns in a newly restored version. This bonkers spaghetti western is pure lowbrow fun, and lives up to its name (even the exclamation point) through a relentless barrage of punching fists, flaming arrows, flying bats, bouncing bosoms, and a truly unforgettable diaper changing–all in 3D!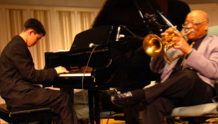 Opens: December 5
USA | 2014 | 84 minutes | Alan Hicks
Exclusive Engagement! | Winner of SIFF's 2014 Golden Space Needle Award for Best Documentary, this tribute to musician Clark Terry – mentor to both Miles Davis and Quincy Jones – follows the jazz legend as he begins to work with 23-year-old blind prodigy Justin Kauflin, sparking a friendship that enriches both their lives.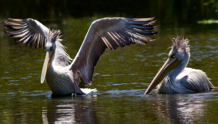 December 5 - 7, 2014
USA | 2014 | 79 Minutes | Judy Irving
From the director of The Wild Parrots of Telegraph Hill comes a charming documentary that follows two noble pelicans working to find their place in modern San Francisco: Gigi, a wayward young pelican arrested on the Golden Gate Bridge, and Morro, a half-wild pelican with an injured wing.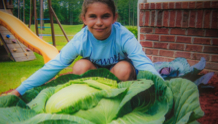 December 5 - 7, 2014
USA | 2014 | 83 min | Jesse Roesler
Three inspiring people make a difference in the fight against hunger: a five-star chef who cooks fresh meals for the needy, a twelve-year-old girl who creates a movement with a single cabbage seedling, and a retired school teacher who hand delivers sandwiches to the hungry.