Browse All Films
Browse Exclusive Presentation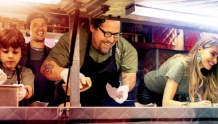 May 7
USA | 2014 | 115 Minutes | Jon Favreau
NYFC presentation, with broadcast of Q&A with Jon Favreau – May 7
New York Film Critics Series presents a sneak preview of this foodie delight from director John Favreau about a chef who opens a food truck that reignites his passion. Followed by a broadcast of the Q&A with Favreau, moderated by film critic Peter Travers.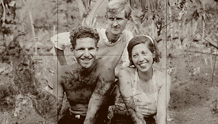 Now Playing
USA | 2013 | 120 minutes | Dan Geller, Danya Goldfine
Darwin meets Hitchcock in this true-crime tale of a 1930s murder mystery that is as strange and alluring as the famous archipelago itself, a gripping parable of Robinson Crusoe adventure and utopian dreams gone awry.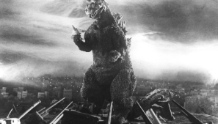 May 2 - 8, 2014
Japan | 1954 | 96 Minutes | Ishirô Honda
Uncut, uncensored, and undubbed, the original "Monster of Mass Destruction" returns to the big screen like you've never seen him before, fully restored with 40 minutes of unseen footage and completely revised subtitles.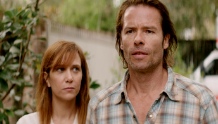 May 2 - 9, 2014
USA | 2014 | 101 Minutes | Liza Johnson
Kristen Wiig stars in this romantic drama from director Liza Johnson (Return) that follows an introverted caretaker who becomes the butt of a cruel practical joke when her teenaged charge fabricates a series of love letters. With Guy Pearce, Nick Nolte, and Hailee Steinfeld.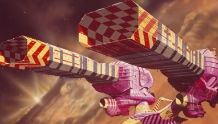 May 2 - 14, 2014
USA | 2014 | 88 Minutes | Frank Pavich
In 1975, visionary director Alejandro Jodorowsky (El Topo, The Holy Mountain) began work on an epic adaptation of Frank Herbert's sci-fi novel "Dune" with a group of collaborators that included Pink Floyd, HR Giger, Salvador Dali, and Orson Welles. It would become 'The Greatest Movie Never Made.'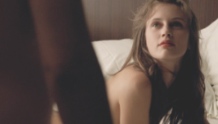 May 9 - 14, 2014
France | 2013 | 95 Minutes | François Ozon
Acclaimed director François Ozon (Swimming Pool, 8 Women) helms this erotic tale of sexual awakening. Nominated for two 2014 César Awards for lead actresses Géraldine Pailhas and Marine Vacth.