Browse All Films
Browse Exclusive Presentation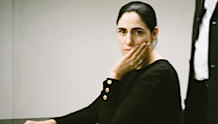 Opens: April 10
Israel | 2014 | 115 min |
Date Changed: Opens Fri Apr 10 | Winner of the Israeli Academy Award for Best Picture and featuring a heart-rending performance by Ronit Elkabetz, this emotional courtroom drama follows a married woman as she spends years fighting for divorce in a country where it can only be legalized by an Orthodox rabbi and a husband's consent.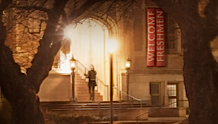 April 17 - 23, 2015
USA | 2015 | 103 | Kirby Dick
One week only, Exclusive Presentation | From the team behind The Invisible War, comes a startling exposé of sexual assaults on U.S. campuses – including the institutional cover-ups and the social toll on victims and their families. Follow the true stories of survivors as they pursue their education while fighting for justice against harassment and pushback at every level.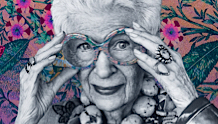 May 8 - 13, 2015
USA | 2015 | 78 Minutes | Albert Maysles
The final film from documentary legend Albert Maysles (Grey Gardens) looks at 93-year-old fashionista Iris Apfel, a quick-witted, flamboyantly dressed style maven who has had an outsized presence on the New York fashion scene for decades.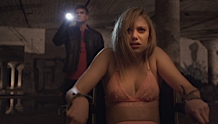 Now Playing
USA | 2014 | 94 min | David Robert Mitchell
Exclusive Seattle Engagement | After a strange sexual encounter, a teenager finds herself haunted by nightmarish visions and the inescapable sense that something is after her in this smart and unrelentingly creepy indie horror film – an audience and critical hit that has been praised as "So damn good! One of the best horror films of the year!" (Wired)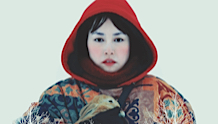 Now Playing
USA | 2014 | 105 min | David Zellner, Nathan Zellner
Indie filmmaker brothers David and Nathan Zellner take on another sibling director duo, the Coen Brothers, in this urban-legend tale of a Japanese woman (Academy Award nominee Rinko Kikuchi) who believes she knows the location of the buried treasure in the movie Fargo, and travels to Minnesota and find it.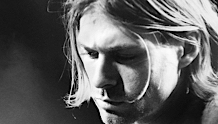 Opens: April 23
USA | 2015 | 132 Minutes | Brett Morgen
Exclusive Engagement. One Week Only! The first authorized portrait of Seattle music icon Kurt Cobain, this raw and visceral journey through his life and career unfolds through the lens of his home movies, recordings, artwork, photography, and journals.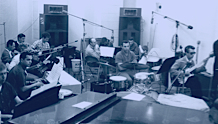 Now Playing
USA | 2008 | 95 min | Denny Tedesco
Meet "The Wrecking Crew," a gang of extremely talented studio musicians famed for their creative hooks and speed in the recording studio, who were the secret driving force behind classic hits by The Beach Boys, Simon and Garfunkel, The Mamas & The Papas, The Monkees, The Carpenters, Bread, and many more.