Browse All Films
Browse Exclusive Presentation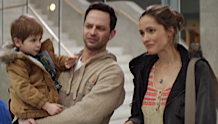 April 27
USA | 2015 | 90 Minutes | Ross Katz
Sneak Preview with star in person! – Apr 27
Nick Kroll in person! Actor/comedian Nick Kroll ("Kroll Show", "The League") stars in this heart-felt indie comedy about a New Yorker who loses everything and is forced to move in with his sister's family in the suburbs – where he becomes their unlikely "manny." Co-starring Rose Byrne and Bobby Cannavale.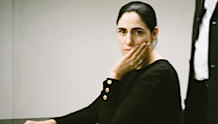 Now Playing
Israel | 2014 | 115 min |
Winner of the Israeli Academy Award for Best Picture and featuring a heart-rending performance by Ronit Elkabetz, this emotional courtroom drama follows a married woman as she spends years fighting for divorce in a country where it can only be legalized by an Orthodox rabbi and a husband's consent.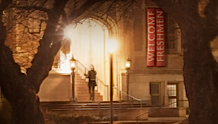 Now Playing
USA | 2015 | 103 | Kirby Dick
One week only, Exclusive Presentation | From the team behind The Invisible War, comes a startling exposé of sexual assaults on U.S. campuses – including the institutional cover-ups and the social toll on victims and their families. Opening night Q&A with Hunting Ground Investigative Producer Amy Herdy.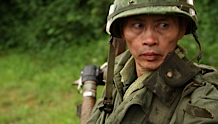 April 30 - May 3, 2015
USA | 2014 | 80 min | Mike Attie , Meghan O'Hara
Film subjects in person Thu Apr 30 | This probing documentary goes deep into the Oregon woods, where a unique band of brothers, many of them veterans of the wars in Iraq and Afghanistan, gather together to recreate a war that a whole generation would rather forget: Vietnam.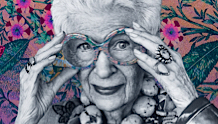 May 8 - 13, 2015
USA | 2015 | 78 Minutes | Albert Maysles
The final film from documentary legend Albert Maysles (Grey Gardens) looks at 93-year-old fashionista Iris Apfel, a quick-witted, flamboyantly dressed style maven who has had an outsized presence on the New York fashion scene for decades.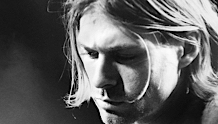 Opens: April 23
USA | 2015 | 132 Minutes | Brett Morgen
Exclusive Engagement. One Week Only! The first authorized portrait of Seattle music icon Kurt Cobain, this raw and visceral journey through his life and career unfolds through the lens of his home movies, recordings, artwork, photography, and journals. Director Brett Morgen in person Thurs Apr 23.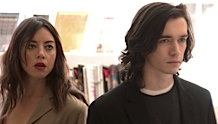 April 10 - 16, 2015
USA | 2014 | 85 min | Hal Hartley
American indie icon Hal Hartley completes the trilogy he began with Henry Fool and Fay Grim with the delightfully offbeat story of Henry's teenage son, Ned, who has a single, fixed purpose: to kill his father for ruining his mother's life. But Ned's aims are frustrated by Susan (Aubrey Plaza), a curious young woman with a mysterious connection to Henry.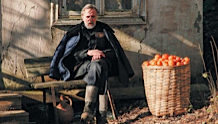 Opens: May 1
Estonia | 2013 | 89 minutes | Zaza Urushadze
Academy Award and Golden Globe nominee: Best Foreign Film | Set in 1992 against a beautiful landscape defiled by war, this poetic film makes an eloquent statement for peace, as an older man cares for two wounded soldiers from opposite sides of the war in Georgia.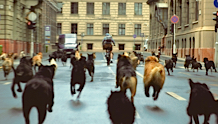 Now Playing
Hungary | 2014 | 117 min | Kornél Mundruczó
Ends Thu Apr 16 at Egyptian | Stars Fri Apr 17 at Uptown
This stunning Hungarian thriller – winner of Prize Un Certain Regard at the 2014 Cannes Film Festival – features a mixed-breed dog named Hagen who, after he is separated from the young girl that loves him, leads a pack of unwanted strays in a rebellion to rise up and bite the hands that abuse them.