Browse All Films
Browse Exclusive Presentation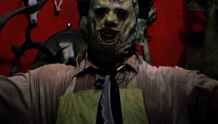 August 1 - 3, 2014
USA | 1974 | 84 Minutes | Tobe Hooper
40th Anniversary 4K restoration! Tobe Hooper's low-budget, visceral film introduced the world to Leatherface, and became one of the most successful slasher films of all time. Now the ultimate in horror returns to the big screen.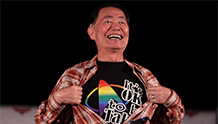 August 22 - 28, 2014
USA | 2014 | 90 minutes | Jennifer Kroot
From a World War II internment camp to "Star Trek" to online celebrity, George Takei's journey has been filled with the unexpected. This crowd-pleasing documentary peeks into the public and private lives of the actor turned equal rights activist and gay icon and his lovable husband, Brad.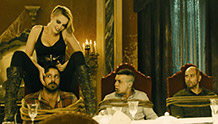 July 18 - 24, 2014
Spain | 2013 | 110 minutes | Álex de la Iglesia
Director Álex de la Iglesia, Spain's master of gonzo filmmaking, returns with this hilariously tasteless mix of screwball comedy, high-tension action, and blood-soaked gore that follows a gang of criminals who encounter a coven of witches planning a centuries-old ritual.