Browse All Films
Browse Education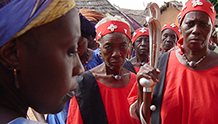 November 11
Senegal | 2004 | Film: 124 minutes | Discussion: 30 minutes | Ousmane Sembene
Ousmane Sembene's masterpiece drove home exceptional artistic commentary on the practice of ritual female genital cutting. Setting the world of tradition against modernity, the stakes for both sides are emotionally conveyed all the way to its final striking image. Professor Kristy Leissle will be leading our post-screening discussion in an exploration of not just the tradition of the film, but the plight of women in the African continent today.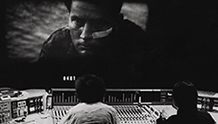 October 22, 2014
USA | 180 |
You will be amazed at how much goes into a film sound mix. Bad Animals' Dave Howe breaks down the sound design for a variety of projects across the local Seattle and Hollywood spectrum in the October Film Craft Commentary session.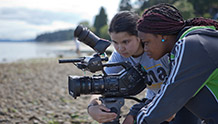 In Longhouse Media's SuperFly Filmmaking Experience workshop, presented by SIFF Education, filmmakers and actors aged 13 to 19 showcase their skills, collaborate with other artists, and premiere original work at Seattle International Film Festival.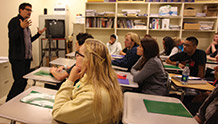 November 8
Tony Kay, film critic for City Arts and The Sunbreak, is preparing an outstanding introduction to film literacy, fine-tuned for parents and teachers.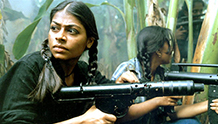 November 25
India | 1998 | Film: 95 minutes | Discussion: 30 minutes | Santosh Sivan
Malli is a member of the resistance and volunteers to become a human bomb to assassinate a governmental leader. As the day grows closer she is forced to question the nature of the world and her own valuable place in it. Following this film will be a discussion with Professor Daniel Chirot about the modern face of terrorism.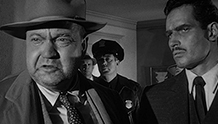 November 15
USA | 1958 | 360 minutes | Orson Welles
Well known for it's extraordinary opening, Touch of Evil is much more than just that initial tracking shot. It's rich cinematography, bold stylistic choices, and gritty story all coalesce to imagine a dark and atmospheric world of crime and corruption. Seattle film critic Sean Axmaker will facilitate this audience exploration with a six-hour dive into the pioneering mind of Orson Welles and his border town masterpiece.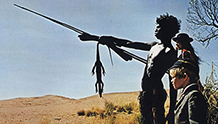 October 28
Australia | Film: 100 minutes | Discussion: 30 minutes | Nicolas Roeg
Walkabout is a haunting, dreamlike evocation of the Australian outback, in which two young children learn to rely on a young aborigine who helps them survive in the wilderness. After the screening we will be discussing the psychology of travel. It is used in many cultures as a rite of passage but traveling has extraordinary benefits at any time. Michael Brein (The Travel Psychologist) will be in attendance to explore what we really gain from travel.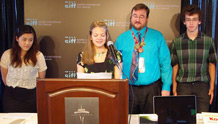 SIFF Education invites youth of all ages to particpate in our Films4Families and FutureWave juries during SIFF 2015.