Browse All Films
Browse Education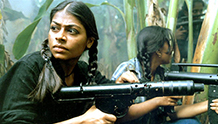 November 25, 2014
India | 1998 | Film: 95 minutes | Discussion: 30 minutes | Santosh Sivan
Malli is a member of the resistance and volunteers to become a human bomb to assassinate a governmental leader. As the day grows closer she is forced to question the nature of the world and her own valuable place in it. Following this film will be a discussion with Professor Daniel Chirot about the modern face of terrorism.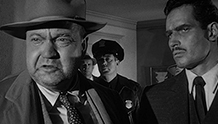 November 15, 2014
USA | 1958 | 360 minutes | Orson Welles
Well known for its extraordinary opening, Touch of Evil is much more than just that initial tracking shot. Its rich cinematography, bold stylistic choices, and gritty story all coalesce to imagine a dark and atmospheric world of crime and corruption. Seattle film critic Sean Axmaker will facilitate this audience exploration with a six-hour dive into the pioneering mind of Orson Welles and his border town masterpiece.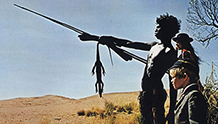 October 28, 2014
Australia | Film: 100 minutes | Discussion: 30 minutes | Nicolas Roeg
Walkabout is a haunting, dreamlike evocation of the Australian outback, in which two young children learn to rely on a young aborigine who helps them survive in the wilderness. After the screening we will be discussing the psychology of travel. It is used in many cultures as a rite of passage but traveling has extraordinary benefits at any time. Michael Brein (The Travel Psychologist) will be in attendance to explore what we really gain from travel.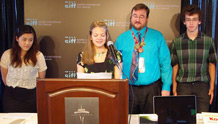 SIFF Education invites youth of all ages to particpate in our Films4Families and FutureWave juries during SIFF 2015.