Browse All Films
Browse Visiting Programs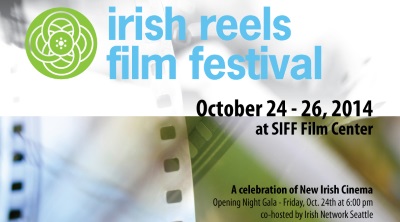 October 24 - 26, 2014
The Irish Reels Film Festival is dedicated to bringing the best of contemporary Irish film to US audiences, providing a platform for Irish filmmakers to showcase their independently-produced work. Our 3-day festival in October at SIFF Film Center features 10-20 contemporary Irish films (features, shorts and documentaries) and provides opportunities for Northwest audiences to explore new works in Irish cinema and connect with visiting filmmakers. For more information visit irishreels.org.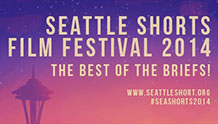 November 15
The Best of the Briefs
Seattle Shorts strives to bring Seattle film lovers the very best of short films from around the globe. At the Seattle Shorts we have just one criteria in mind—finding brilliant short films and bringing them to Seattle audiences. Filmmakers will be in attendance for all three screening blocks. Please visit www.seattleshort.org/schedule for film and program descriptions.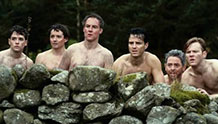 October 25
94 Minutes |
Irish Reels Film Festival
Award-winning writer/director John Butler (Your Bad Self) makes his feature directing debut with this hilarious and touching comedy about male friendship.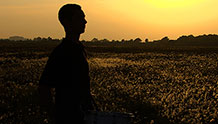 October 26
80 Minutes |
Irish Reels Film Festival
Living in a Coded Land is a poetic and imaginative film essay that makes unexpected links between events and locations, history and contemporary life.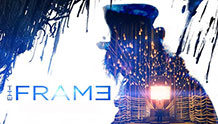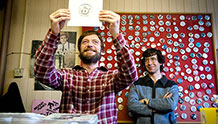 October 26
113 Minutes |
Irish Reels Film Festival
Good Vibrations tells the true story of Terri Hooley (Richard Dormer), a Belfast record shop owner whose refusal to back down or be intimidated, led to him having a lasting impact on the city's music scene.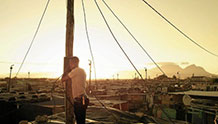 October 24
175 Minutes |
Irish Reels Film Festival
Opening Night co-hosted by Irish Network Seattle. The reception will be followed by our opening night film The Good Man directed by Phil Harrison and starring Aidan Gillen. A special treat is in in store with the award winning Gaelic short film Rúbaí which kicks off the evening.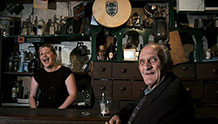 October 26
76 Minutes |
Irish Reels Film Festival
The Irish Pub is a eulogy to the greatest institution in Irish society, the pub, or more specifically the traditional Irish publicans who run them.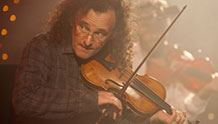 October 25
78 Minutes |
Irish Reels Film Festival
Natural Grace is an intimate portrait of the life and works of the biggest name in Irish traditional music, fiddler Martin Hayes. Following him over a 2-year period, the film recounts his travels across the world.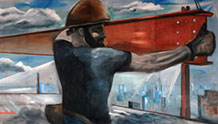 October 25
86 Minutes |
Irish Reels Film Festival
Rebuilding The World Trade Center is the epic story of hope that is emerging from rubble and chaos of 9/11. Since 2006 artist and film maker Marcus Robinson has spent over 2000 days filming the vast new towers rising out of the bedrock of New York City. Filmmaker Marcus Robinson in attendance.