Browse All Films
Browse Six Continents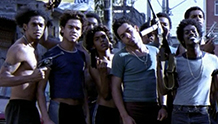 November 4, 2014
Brazil | 2002 | Film: 130 minutes | Discussion: 30 minutes | Fernando Meirelles, Kátia Lund
In 2002 City of God provided a hyper-stylized view into the favela culture of Rio de Janeiro. The kinetic film still packs an emotional punch but the violence in the favelas became topical again as Brazil controversially attempted to 'clean up' it's slums for the World Cup. Seattle University Professor Gary Perry will join us for a post-screening discussion, focusing on not just the aftermath of Brazil's decision but also how any city can begin to effectively turn around the violence within a community in a more positive way.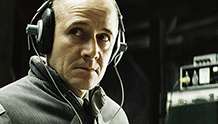 October 21, 2014
Germany | 2006 | Film: 137 min | Discussion: 30 min | Florian Henckel von Donnersmarck
Florian Henckel von Donnersmarck's Oscar-winning first film features an impeccable thriller woven throughout the surveillance of an artistic couple. Art and media scholar Johanna Gosse will be on hand for a post-screening discussion which will focus on the film's representation of surveillance, today's surveillance culture, and is there any way that society can avoid the seemingly inevitable surveillance state.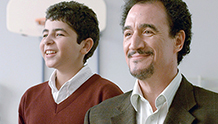 November 18, 2014
Canada (Québec) | 2011 | Film: 94 minutes | Discussion: 30 minutes | Philippe Falardeau
An Algerian immigrant takes over a Canadian classroom and experiences the power and challenges of educating in today's society. While struggling with his own immigration issues, he fights to educate the students in a manner that challenges the status quo. Following the screening will be a discussion of the variety of challenges facing teachers in our modern classroom, exploring any ways that public and parents can be more aware and involved in the educational system.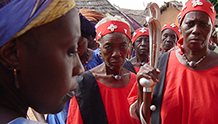 November 11, 2014
Senegal | 2004 | Film: 124 minutes | Discussion: 30 minutes | Ousmane Sembene
Ousmane Sembene's masterpiece drove home exceptional artistic commentary on the practice of ritual female genital cutting. Setting the world of tradition against modernity, the stakes for both sides are emotionally conveyed all the way to its final striking image. Professor Kristy Leissle will be leading our post-screening discussion in an exploration of not just the tradition featured in the film, but the variety of challenges facing women on the African continent today.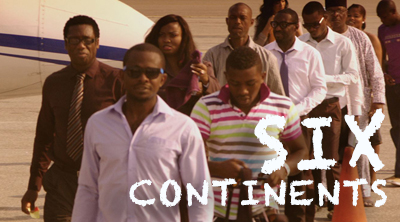 Now Playing
Six Continents invites participants on an exceptional experience of film and discussion from six extraordinary films representing each continent.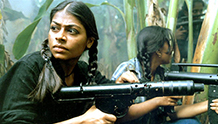 November 25
India | 1998 | Film: 95 minutes | Discussion: 30 minutes | Santosh Sivan
Malli is a member of the resistance and volunteers to become a human bomb to assassinate a governmental leader. As the day grows closer she is forced to question the nature of the world and her own valuable place in it. Following this film will be a discussion with Professor Daniel Chirot about the modern face of terrorism.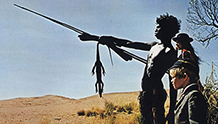 October 28, 2014
Australia | Film: 100 minutes | Discussion: 30 minutes | Nicolas Roeg
Walkabout is a haunting, dreamlike evocation of the Australian outback, in which two young children learn to rely on a young aborigine who helps them survive in the wilderness. After the screening we will be discussing the psychology of travel. It is used in many cultures as a rite of passage but traveling has extraordinary benefits at any time. Michael Brein (The Travel Psychologist) will be in attendance to explore what we really gain from travel.